We use affiliate links. If you buy something through the links on this page, we may earn a commission at no cost to you. Learn more.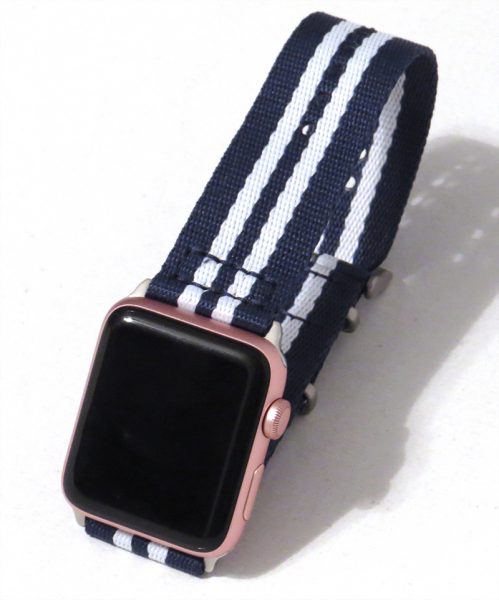 When I bought my Apple Watch, I knew I wanted the rose gold watch with the navy blue sport band due to the color combination. Not only that, I planned to use it when running and playing tennis, so I needed something 'sporty' and easy to clean. I've realized now that the nylon band looks much more formal, so when I saw that X-Doria had a 42mm Apple Watch Field Band in navy blue, it was love at first sight.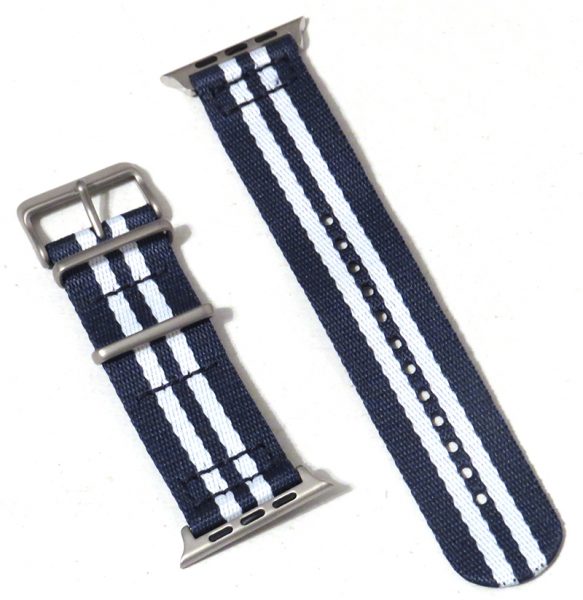 Since it is just a watch band and no tools are needed, all you get in the box is the band itself. Apple makes changing bands very easy, so after removing the old band, I slid the new one on and it fit like a glove.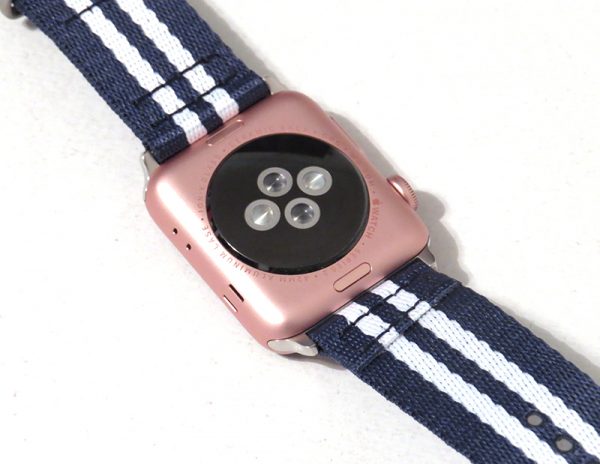 Now at first, the shorter side of the band seemed very stiff and liked to stick basically straight out rather than conform to my wrist. After a few sessions of loosening it up by bending it, it fits normally now. It took a few days to get used to the feel of nylon versus the sport band since the nylon has a texture to it.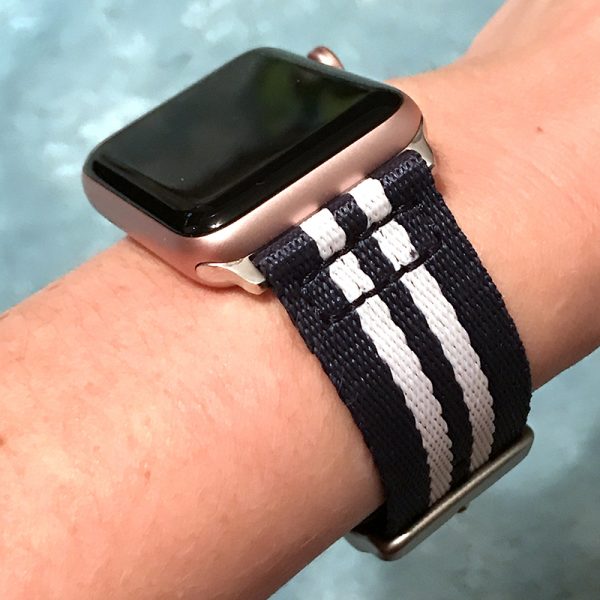 The band itself seems well made and has been really easy to wipe off and clean. Since I still work out, it got sweaty several times, and so far it looks great. The stitching is even and the color is a nice rich blue with the nice contrasting white. I only wish the metal pieces were rose gold, but beggars can't be choosers.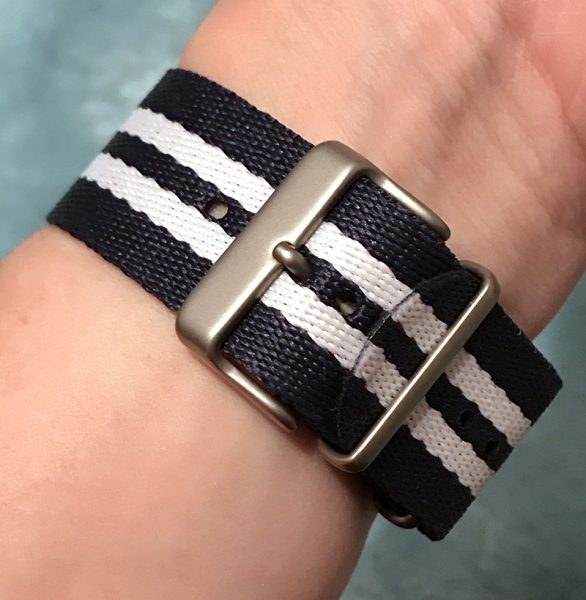 There are plenty of holes to allow the band to fit a wide variety of wrist sizes. Due to my small wrists, I am a few holes from the end, and there is a lot of excess band. I am not sure if it is in the design of the product or if I stumbled upon it, but I just looped the excess back and tucked it under one of the metal pieces. It looks quite normal this way. Putting on and taking off the watch with the band on it was very easy; just as easy as the original sport band that I started with.
I've gone between watch bands for about three weeks now, trying to figure out which I like best, and so far the X-Doria Field Band is winning out. I just feel much more professional when wearing the nylon band, and the colors keep the watch from looking boring. Overall, I would recommend this to anyone looking for a nice nylon watch band. It's cheaper than the Apple version, and to me, just as nice.
Source: The sample for this review was provided by X-Doria. Please visit their website for more information and Amazon to buy one.