We use affiliate links. If you buy something through the links on this page, we may earn a commission at no cost to you. Learn more.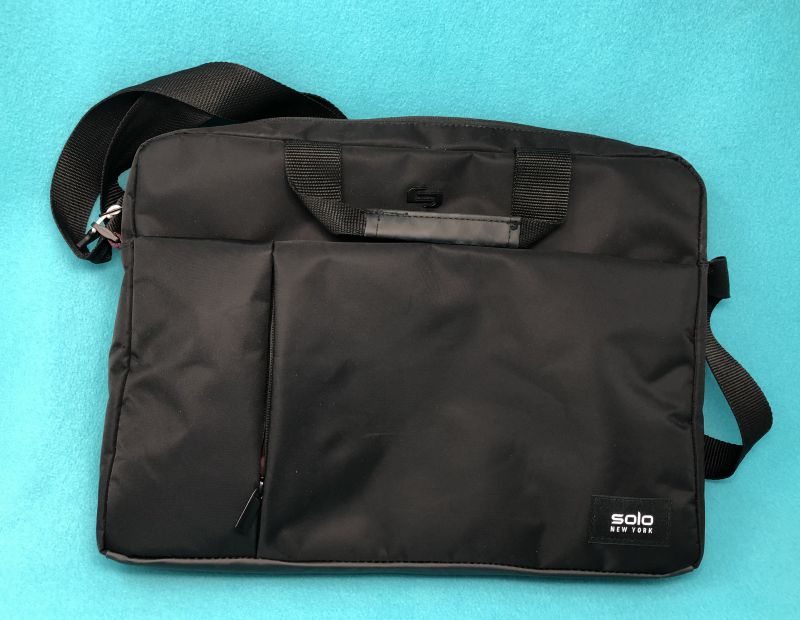 REVIEW – Screens being what they are these days (thin slabs of glass of varying sizes), how we carry them around is changing. I've moved from a huge backpack to a smaller one, and then to a sling, and I'm still trying to find the sweet spot. Solo offered the team their new Lead Slim Brief bag, and I've been using it for a few weeks now, so I'm ready to report.
What is it?
A standard sized briefcase with a permanently attached strap doesn't sound that unique. Even with Solo's signature t-bar zipper pulls, it's still understated. But there are a few surprises inside.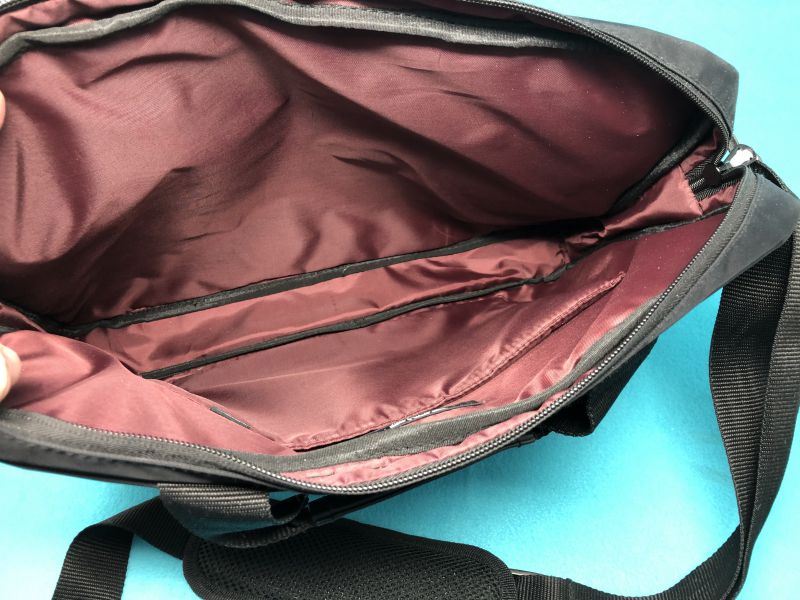 Design and features
While the basics of a briefcase haven't changed much in the past dozen decades, the materials and interior layouts have gotten smarter.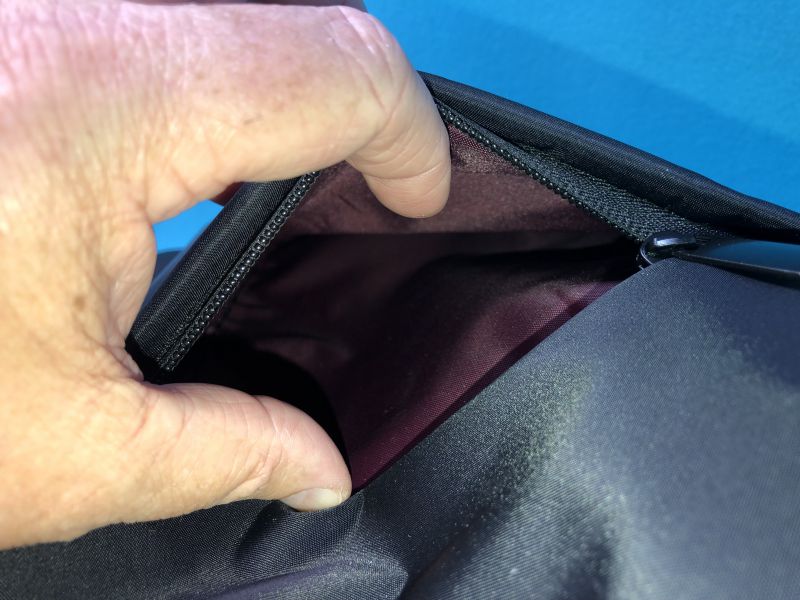 On the front, Solo added a full-length pocket tucked into a pleat of material that also includes another overlapping pocket. This outer area is secured with a vertical zipper. Inside the full-length compartment, there are a few tight pen loops and card slots. You're not going to be able to store thick materials in here, but travel documents and pens for filling out the customs declaration will fit with ease. The rest of the pocket has enough space for chargers and cables.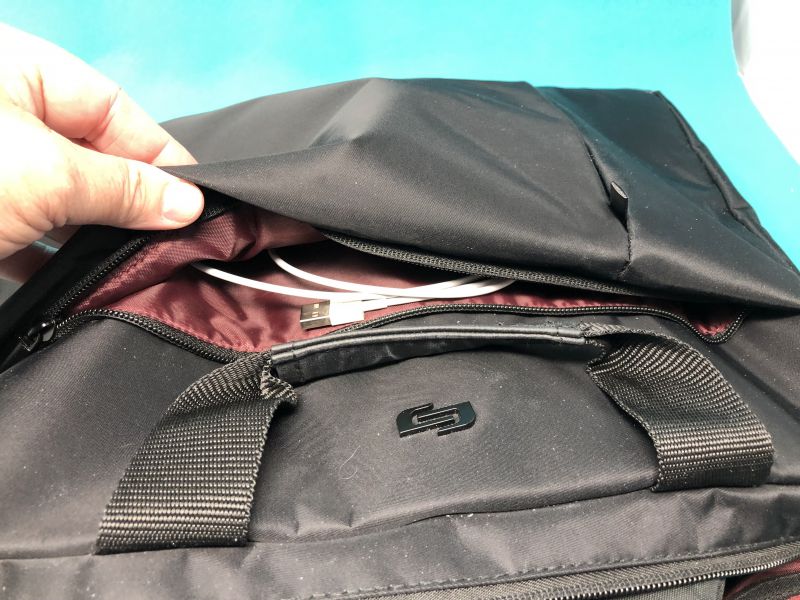 The main interior is one large compartment, with an 8" x 10" patch of padded material sewn onto the back wall, suspended just a little from the bottom of the case. At 16" x 13" x 2" outer dimensions, you're easily able to fit all but the most daunting gamer laptop into the main pocket. Depending on what else you need to carry, this may be enough. The tablet pocket is not large enough for me to fit my iPad Pro 10.5" device laterally. It'll just fit vertically, and still not block the zipper, but it's close. Naked, the device fits with room to spare, but not enough for a two-sided folio case.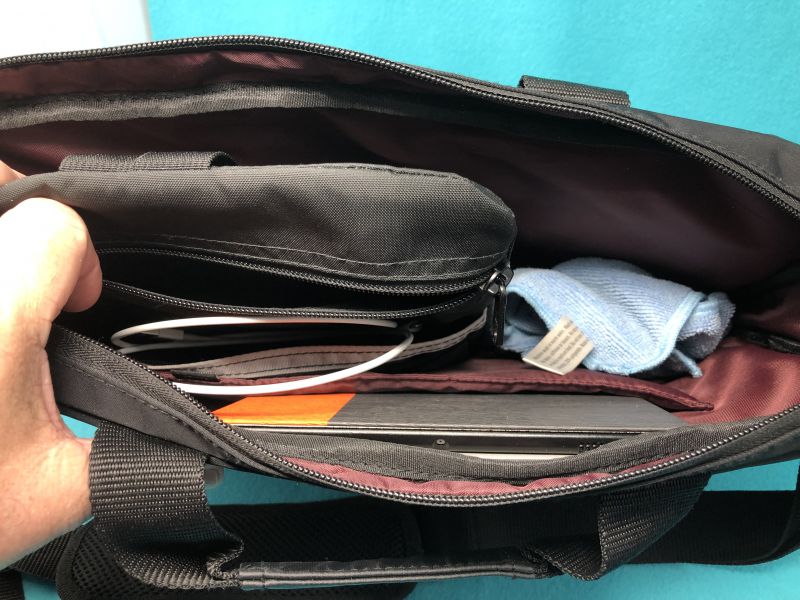 Across the back is a 1.75" strap of nylon webbing, sewn in to allow your roll-aboard's handle to fit through. There's a patch of Velcro to hold it down as well.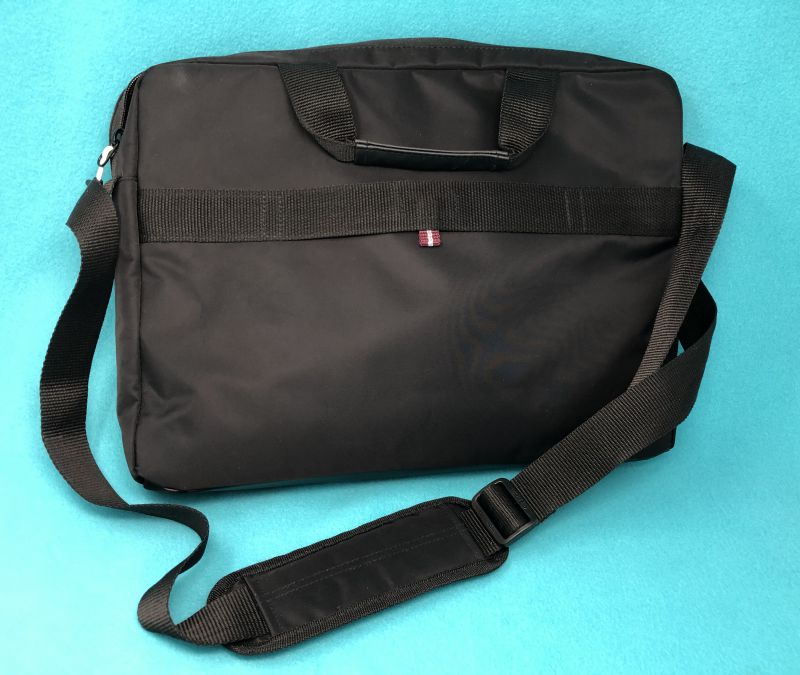 The outer materials of this brief are a black slick, tight nylon fabric. It is abrasion resistant, and probably somewhat water resistant. The very bottom piece is a rubberized fabric. Seams are all hidden, but there are a few hits of color to hint at the interior.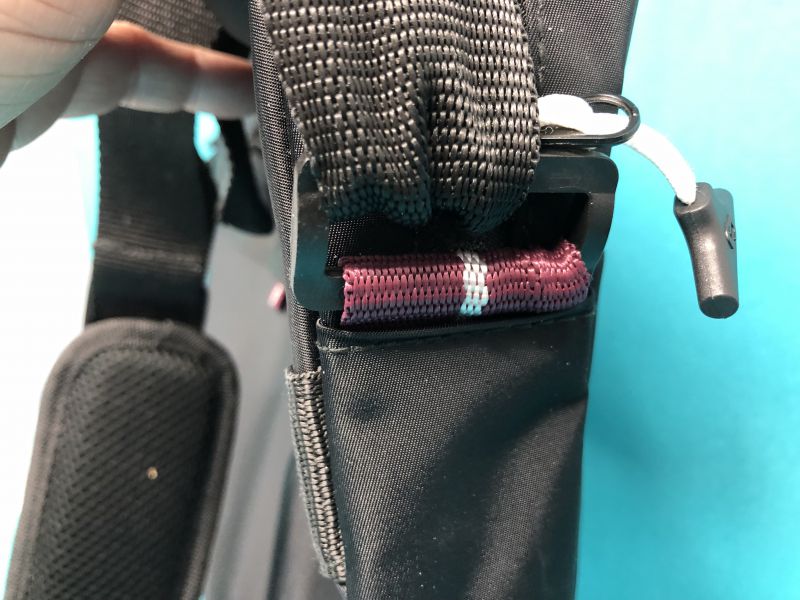 Inside, the seams are all covered and double-stitched. The lining material is a similar feel, but lighter weight of the outer material, but in a deep maroon, rather than basic black.
While the zippers are all covered, the material doesn't feel water-resistant. I'm sure a sprinkle won't soak you, but I'd avoid heavy downpours.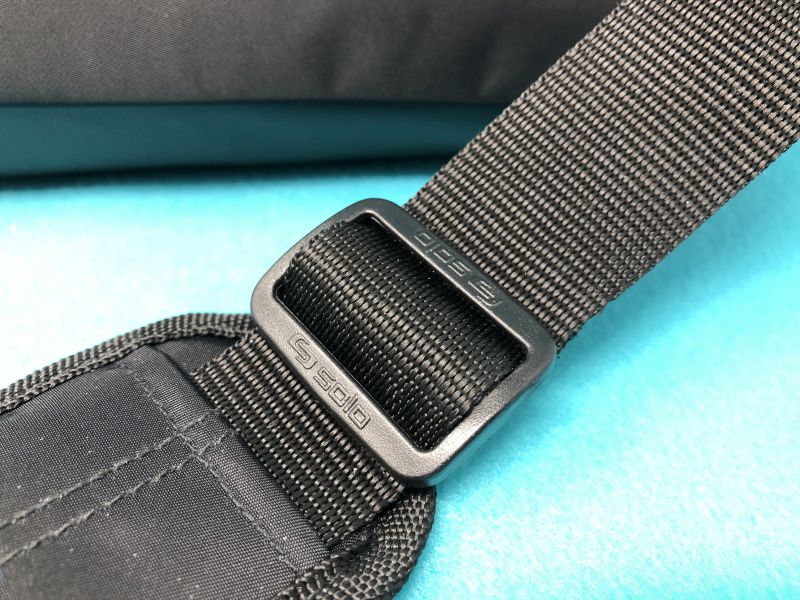 What I like
Professional look and feel in all materials and design
Long adjustable strap with sliding shoulder pad
Material is easy to keep clean
5 year limited warranty
What needs to be improved
If you're going to put in pen slots and card slots, put in enough fabric to actually get something into them.
Tablet pocket is also a bit skimpy. No one carries a bare tablet around.
Final thoughts
When I first saw the inside of this bag, I was a bit skeptical. But after using it, I've grown to like the sleek minimalism of having just this bit of kit. I can carry my meds, iPad, keyboard, and a few bulkier items with ease, and this bag makes me look like an expert.
Price: $49.99
Where to buy: Solo New York webstore
Source: The sample of this product was provided by Solo New York.