We use affiliate links. If you buy something through the links on this page, we may earn a commission at no cost to you. Learn more.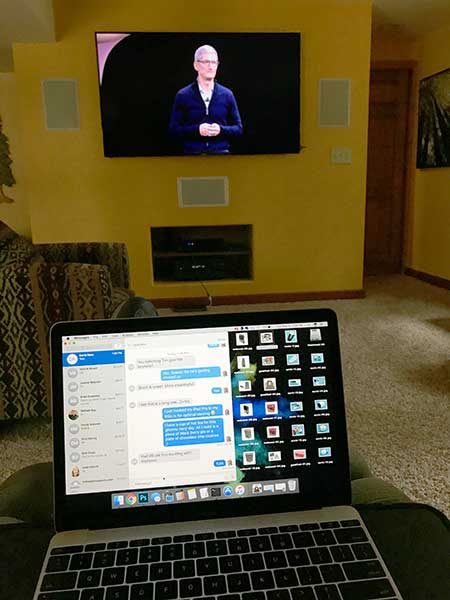 I left work early this afternoon just so I could go home and watch the iPhone X Apple event in real time instead of reading live streaming commentary from a big site like Gizmodo or The Verge. I started out watching it on my 12″ MacBook but a few minutes into it, I had a light bulb moment and hooked up my iPad Pro 10.5 to my 65″ Hisense H8 4K TV using an Apple Lightning HDMI adapter for an ultimate viewing experience.
While the event was playing on the TV, Dave Rees and I were using iMessage to chat about the new hardware announcements as we were seeing them. Not that any of the info Apple talked about today was news to us since there have been eleventy billion leaks leading up to today's event.
However, there was one little surprise right before the iPhone X unveiling that almost brought a tear to my eye…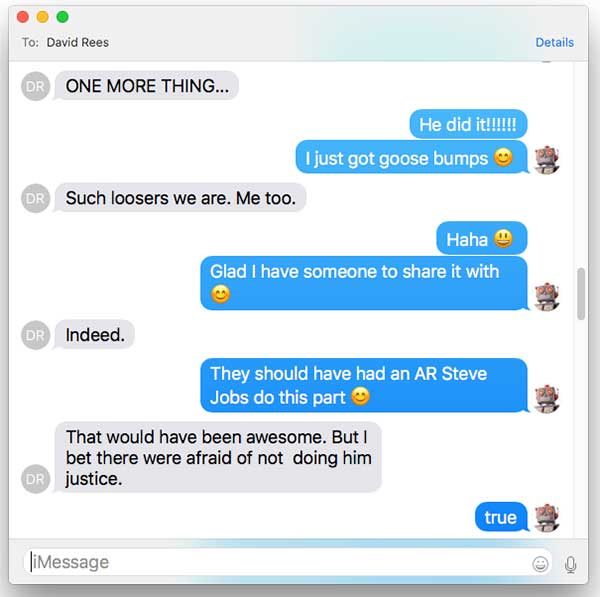 Yes, we're geeks and we embrace it.
I don't know about the rest of you, but when it was all said and done, the iPhone X unveiling felt a little flat to me. I guess because the bulk of the event was spent talking about the Series 3 Apple Watch, new Apple TV, and the new iPhone 8 devices. It felt like they only saved about 30 minutes (I'm guessing on the 30 minutes, maybe it was more or less) of the 2 hour event for the news that all of us were really waiting to hear the most.

Does that mean I'm not going to order the iPhone X? Heck no. I'm definitely going to order one on October 27th. Ugh, that wait time (and the price) really sucks.
I will say one thing, yay for Qi wireless charging! It's about time Apple! That AirPower wireless charger pad looks really nice for people who own a new iPhone, Watch, and AirPods. It won't be available until next year though.
Also yay for Face ID. At least I hope I'll be saying yay once I get a chance to try it. Fingerprint scanners just don't work every time for me, so I'm really hoping Face ID will work as quick and easy as they make it out to be. That said, the first demo on stage failed! Hmmmmm…
More surprisingly for me, I'm also seriously considering an Apple Watch. It's crazy but I've yet to ever try an Apple Watch. Just yesterday I was talking to Dave about wanting a wearable audio device that I could use to listen to Spotify playlists and/or podcasts while I work out at the gym so I don't have to carry my iPhone around with me from machine to machine. I was seriously considering dragging out one of my old iPod Nanos to see if it would still work although I'd have to load my own music using iTunes and that sounds too painful because I hate iTunes.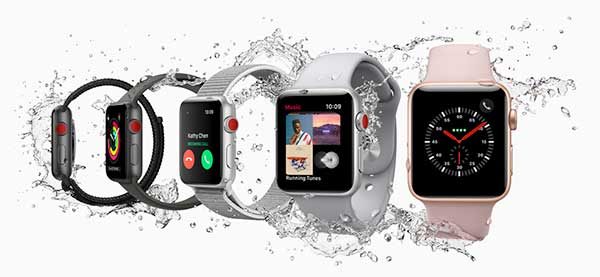 Today when Tim announced the Series 3 Apple Watch with built-in cellular, I thought my wishes had been answered. That and all the talk about the heart rate and other fitness features have me considering buying one. I'm just worried that I'll buy one and not use it to its full potential. So I still need to think about it.
How do the rest of you feel about the iPhone 8, X, Apple TV, and Apple Watch news today? Excited? Bored? Ready to bust out your credit card on Friday or October 27th (ugh!)? Let us know in the comments below.