We use affiliate links. If you buy something through the links on this page, we may earn a commission at no cost to you. Learn more.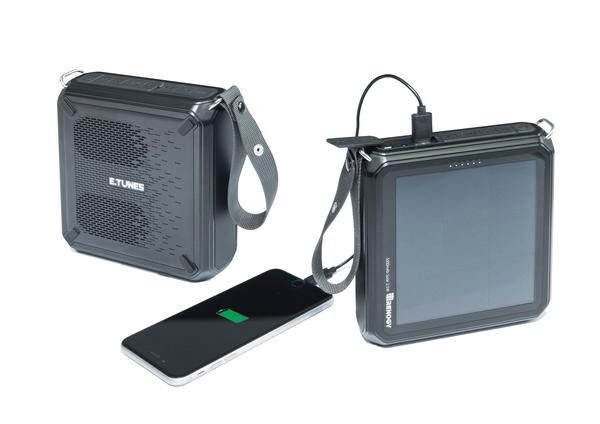 Chances are that you own a Bluetooth speaker. I bet there's also a good chance that your Bluetooth speaker's battery is dead when you want to use it to play some of your favorite tunes. With the E.TUNES Bluetooth Speaker from Renogy, that won't be a problem for you ever again because the E.TUNES is powered by the sun.
The E.TUNES Bluetooth 4.2 speaker is perfect for use outdoors it has a built in solar panel that will keep the speaker playing by converting the sun's rays into power.
The speaker has a IPX6 rating, which means it's splash proof so a little rain won't hurt it. The E.TUNES also features an LED flashlight with an SOS mode, and a 5,000 mAH rechargeable battery that you can use to recharge other devices like your smartphone.
The Renogy E.TUNES Portable Solar Power Bluetooth Speaker is priced at $134.99 from Amazon.