We use affiliate links. If you buy something through the links on this page, we may earn a commission at no cost to you. Learn more.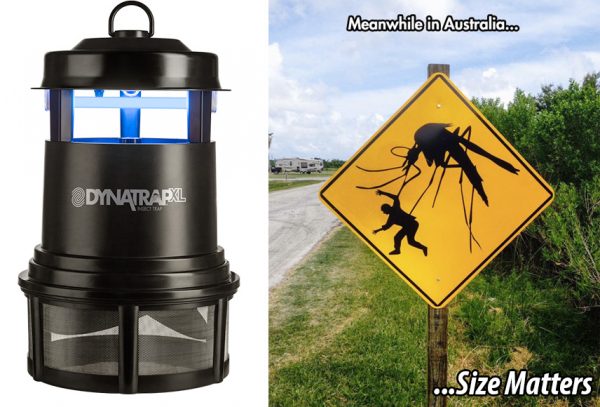 According to DynaTrap, size matters. DynaTrap engineers produce pesticide free mosquitoes killers of various shapes and sizes. The DT2000XL is the biggest, baddest insect trap in their lineup. The DynaTrap DT2000XL Insect Trap attracts and kills mosquitoes and other flying insects across 1 acre. And while here in Washington State, we do not get mosquitoes like they do in Alaska or Australia we do get our fair share of the flying pests. Now that spring is here, I am looking forward to seeing if this bad boy gets the job done… 
Note: Images can be clicked to view a larger size.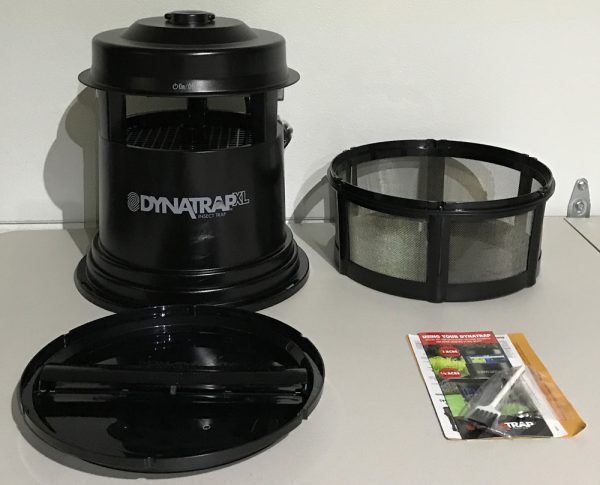 As I mentioned above, the DynaTrap DT2000XL is engineered to be a simple, chemical free insect trap capable of policing up to an acre of land from flying pests, specifically mosquitoes. A few years ago, I reviewed the Mosquito Magnet Commander which worked well enough but it was anything but simple. Not only did it require recharging the battery, propane and a chemical attractant, but integration into your wireless network as well. Other than needing to clean the trap occasionally, the DT2000XL is meant to be a plug and walk away bug-killing solution.
Specifications:

In the box: Trap, cleaning brush, and screwdriver
7 ft. cord – 110V~
Size diameter 13" x 20"
Weight 7 lbs.
UV Bulb rated for 3,000 hrs

Features:

Protects up to 1 Acre.
Durable, all-weather construction.
Pesticide and odor free.
Whisper quiet operation.
No zapping or buzzing. No expensive attractant or propane required.
Model #: DT2000XL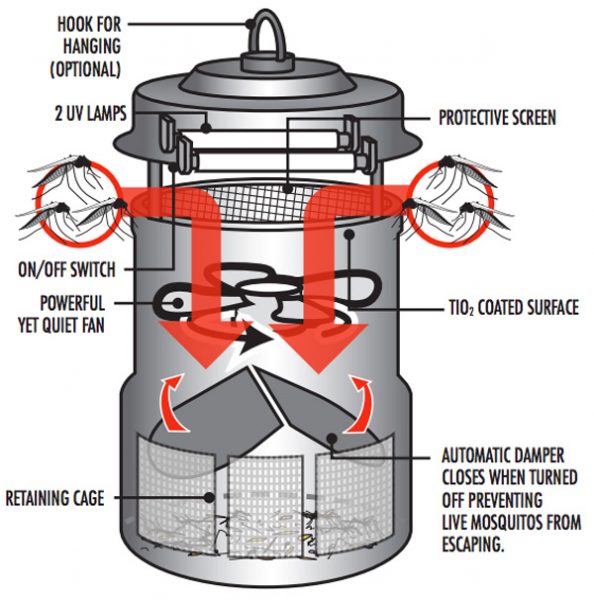 The DT2000XL insect trap is engineered for "3-way protection". The way it works is a UV fluorescent bulb generates a warm light that attracts the insects. Then a second attractant, a Ti02 titanium dioxide-coated surface produces CO2 that further gets the mosquitoes' attention. Finally, a "powerful, yet whisper-quiet vacuum fan" sucks the insects into the trap's retaining cage where they dehydrate and die.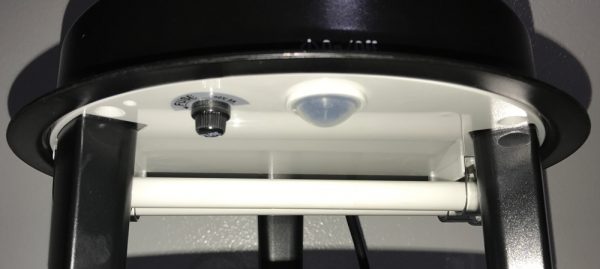 The UV Bulb is rated for 3,000 hrs of use. The DT2000XL has a durable, all-weather enclosure engineered to protect it from the elements. The power button is weather-hardened, with a rubber covering to protect the insect trap's electronics. There is also a built-in fuse that protects the device from power surges.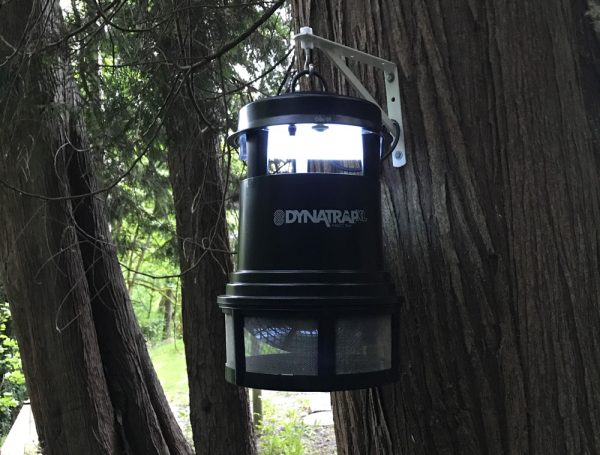 We live on approximately 10 acres of forested land. And while the DT2000XL will not protect our whole place, it will cover where we spend many of our evenings outside. Our house is set above a ravine with a creek running thru it, with a pretty thick tree canopy covering the entire area. Prime breading ground for mosquitoes during our warm, wet spring and summer here in the Great Pacific Northwest. I setup the DT2000XL about 30 feet from where we barbecue and eat outside on the far side of a big cedar tree. Other than the extension cord, you can't even tell it is there.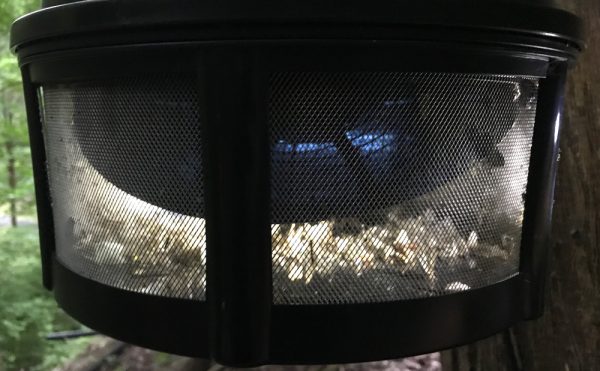 For my initial test run, I ran the DT2000XL three days over the Memorial Day weekend. The picture you see above is the result of how effective the trap was at capturing and killing flying insects during this span of time. Once attracted and captured, the bugs simply died from dehydration. When cleaning the cage, you do notice the trap does capture a wide variety of flying bugs from moths, to flies, to its true intended target: mosquitoes. I know this is not a very scientific study, but during the course of my review/operation of the DynaTrap the flying bug population in our backyard does seem to be greatly reduced and (more importantly) we're seeing far fewer mosquitoes.
My initial impression of the DynaTrap DT2000XL Insect Trap is overall positive. It has been very effective in trapping and killing flying bugs during its first week of use. It's simple setup and operation requiring only shoreline power make for a truly hassle-free experience. Add in the fact it requires no propane or attractant makes for an ideal way to reduce bugs and bites while enjoying hanging out outside during warm, summer nights 😀 .
Source: The sample for this review was provided by DynaTrap. Please visit their site for more info and Amazon to order.