We use affiliate links. If you buy something through the links on this page, we may earn a commission at no cost to you. Learn more.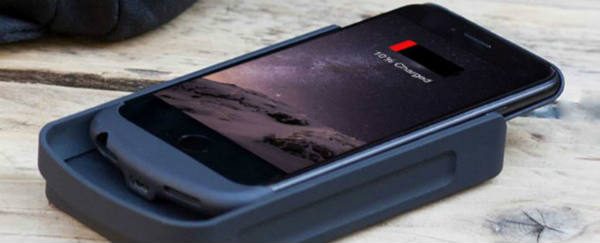 I'm a big fan of wireless charging (otherwise known as Qi charging) and have been using it on and off since I began using it with a Samsung Galaxy S3 over 4 years ago. I love having a wireless charging dock on my desk at my day job and another one at home next to the bed. But now KNOMO's DropGo lets me take one with me when I"m mobile.
The KNOMO DropGo is a self-contained inductive wireless charging system that has been designed to slide into a pocket or bag.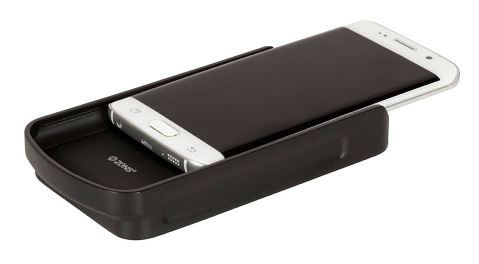 The DropGo is compatible with the Samsung S8, Samsung S7, Samsung S7 Edge, Samsung S6, Samsung S6 Edge and with the iPhone 7, iPhone 6S, iPhone 6 using the optional DropGo iPhone wireless charging case. Just slide the device into the DropGo to immediately start charging.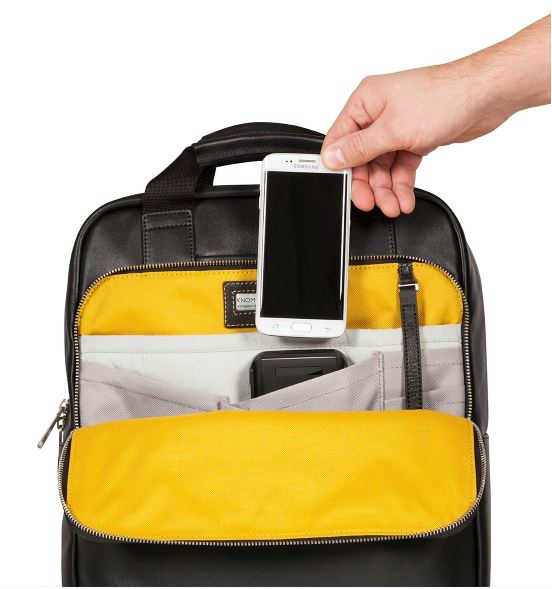 With a capacity of 4500mAh, the DropGo will provide up to 1.5 charges to your device. Once the DropGo's internal battery has been depleted, you can top it off by plugging in a micro USB cable into the DropGo and your computer.
The DropGo wireless charging power bank is priced at $129 and the iPhone adapter case is $59.00 by itself, or you can buy it in a bundle with the DropGo charger for $145. Visit Knomo for more info.