We use affiliate links. If you buy something through the links on this page, we may earn a commission at no cost to you. Learn more.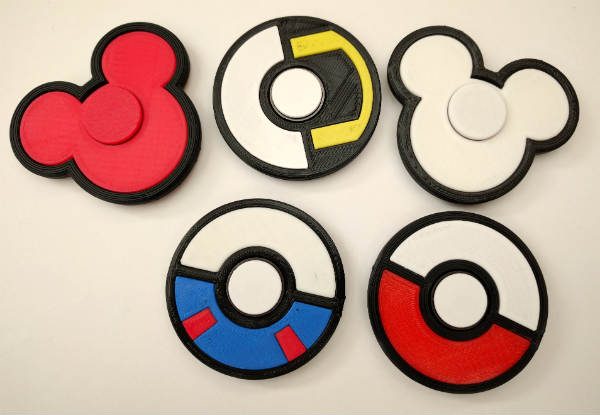 If you aren't sick of hearing about and seeing fidget spinners yet, I have a couple interesting types of spinners from ModernBagel that have been designed for Pokemon fans and fidget toy collectors. Let's take them for a spin (sorry).
What is it?
ModernBagel fidget spinners are handmade, designed, and printed here in the US (Orlando, Florida). That's right, they are printed using a 3D printer.
If you've been living under a rock for the past year and don't know what a fidget spinner is, it's a small spinning toy made for people who have anxiety, ADHD or just like to fiddle with something.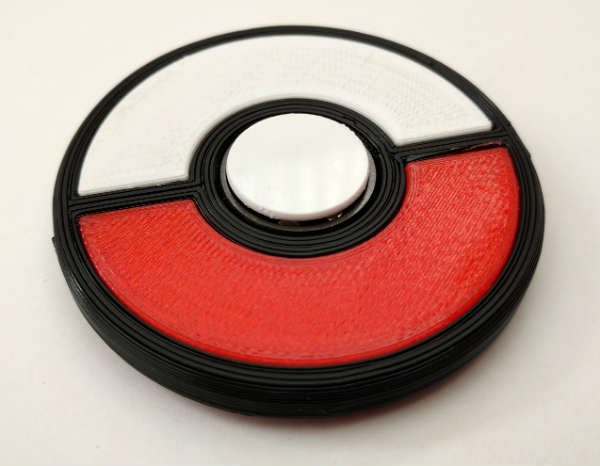 ModernBagel makes fidget spinners in several shapes and colors, but this review is mainly going to focus on their Pokemon Pokeball Spinners. They are actually the originator of Pokeball style spinners on Etsy.
I'm not a Pokemon aficionado, so I don't know much about Pokeballs when it comes to the colors that come in. I thought they only came in the red, black and white style shown above but apparently, there are more because ModernBagel's Pokemon Pokeball spinners are available in quite a few colors. They sent me three different styles, but you can find others by visiting ModernBagel's ETSY shop (linked at the bottom of the review).
Most fidget spinner fanatics look for spinners that are high-speed and have a long spin duration. It's important to note that while ModernBagel spinners are considered high spin, they are not long spin fidget spinners because they are constructed of PLA plastic which is lightweight when compared to spinners constructed of metal or ones that have a counter weight.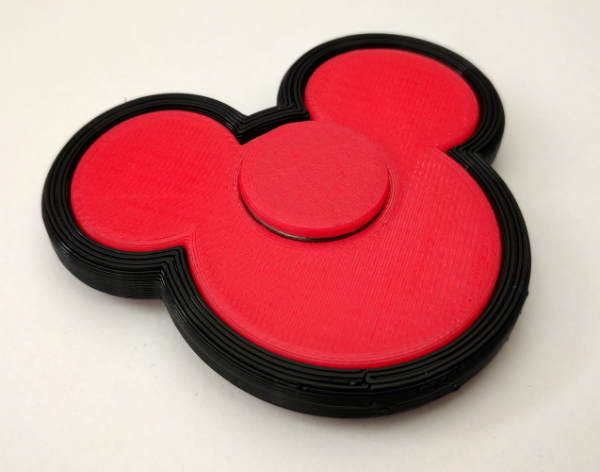 Since these spinners are made with a 3D printer, they have a homemade look and feel due to the way 3D printers print layers of material. With the Pokeball and Mickey Mouse spinners that ModernBagel sent me, I can see and feel the ridges.
How well do they spin?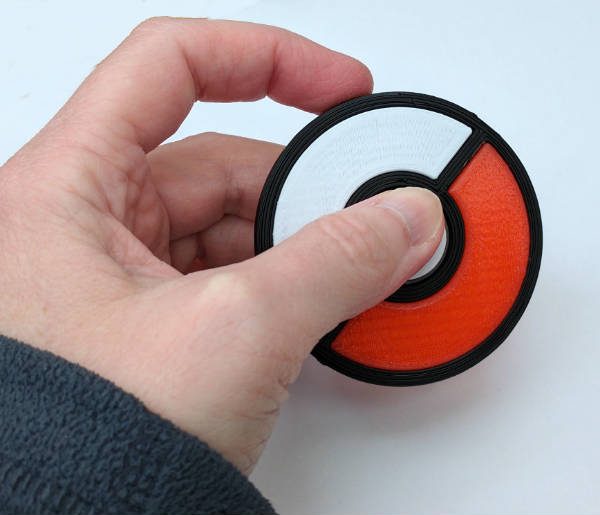 The Pokeball spinners that were sent to me spin relatively smoothly, but the Mickey Mouse spinners are a little wobbly due to the fact that the spinner itself isn't perfectly centered.
The shape and size of both spinners make it difficult (at least for me) to use my index finger to flick the edge of the spinners to set them in motion like I would with a regular 3-prong style spinner.
Final thoughts
After playing with the ModernBagel Pokemon Pokeball fidget spinners for a few days, I will say that they probably will not please someone who actually wants to play with a fidget spinner because they don't spin as smoothly or as long as other spinners I've tried. That said, these spinners are unique and would make a fun addition to any fidget toy collection.
Source: The sample for this review was provided by ModernBagel. Please visit their Etsy site for more info.
Product Information
Price:
$12.95 - $13.95 each
Manufacturer:
ModernBagel
Retailer:
Etsy
Pros:

Unique fidget spinner designs
Made in the US

Cons:

Homemade look and feel
Not long spinning