We use affiliate links. If you buy something through the links on this page, we may earn a commission at no cost to you. Learn more.

Tracking your steps and other physical activity is a great way to hold yourself accountable for your health goals, but keeping track of your heart rate throughout the day is a better measure of how well you're progressing towards those goals. Polar's new A370 fitness band has that feature and more.
The Polar A370 tracks all the usual metrics like steps, distance, and calories burned, but it also has advanced sleep tracking.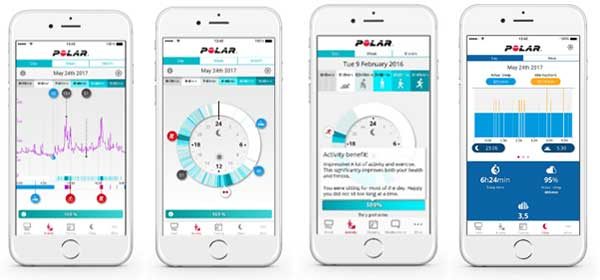 Polar's advanced sleep tracking features help you learn more about your sleep patterns and how they can effect your health.
When you combine all of the A370's activity and sleep tracking reports through the Polar app on your mobile device, it will help you reach your fitness goals that much faster.
The Polar A370 is available for pre-order now and is priced at $179. It will ship in early June. For more info visit polar.com