We use affiliate links. If you buy something through the links on this page, we may earn a commission at no cost to you. Learn more.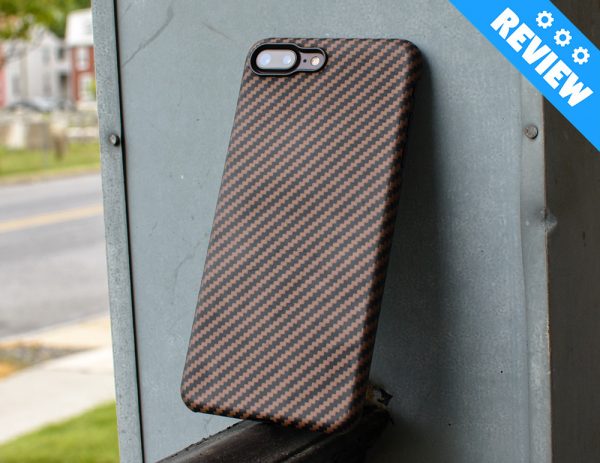 Take a look at your phone. I mean, really look at it. Chances are if you've purchased or acquired a new phone in the last few years, it's shiny and sleek and svelte. Or at least it was until you put that bulky case on it. Do we really need to wrap our sexy communication devices in a layer of aluminum and hard rubber just to keep it safe? Case maker Pitaka is out to challenge that notion with their line of thin, aramid cases.
Ara-what?
Aramid, short for aromatic polyamide, is a synthetic fiber that can be formed into rigid polymer chains, similar to carbon fiber. However, aramid is non-conductive, making it perfect for phone cases, as it does not interfere with reception. Its high strength and resistance to abrasion, solvents, and heat allow for the creation of an extremely thin case that is 5 times stronger than steel of the same weight.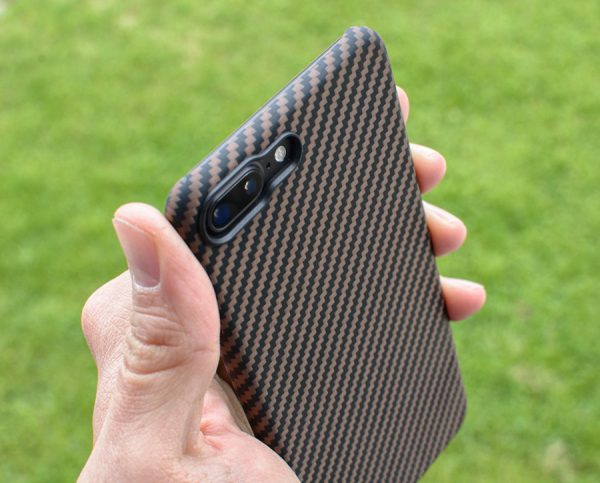 Pitaka basically created a phone case for people who hate phone cases.
The case itself is only 0.65mm thick, yet it's extremely rigid. It has very minimal flex and installs easily. The fit is dead-on and isn't a hassle to remove like some other thin cases I've tried. Others tended to be too thin, and warped after a short time, bowing out at certain points and feeling like they just weren't a good fit. But this case, even after several weeks in my pocket, is still a perfect fit. It's like a second skin.
What's in the box?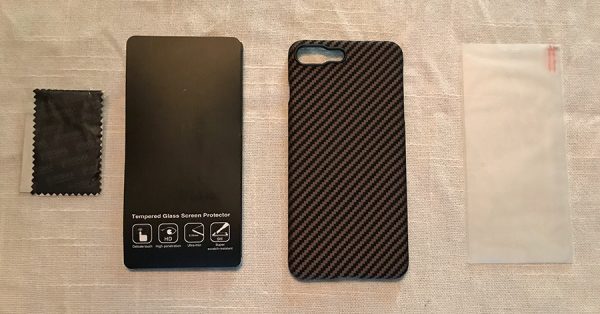 The Pitaka case comes with the case itself and also a bonus tempered glass screen protector, which is a nice bonus until you realize that it's almost certainly necessary for full front-to-back protection. This is because the case itself does not extend past the front of the screen. It's not even flush with it. Personally, I like that about the case, as having that extra "lip" around the sides of the screen makes it difficult to properly input a swipe from the edge of the screen.
I went ahead and installed the glass screen protector, anyway, just to get the whole experience as the manufacturer intended. It was a fairly easy process and was easily removable for when I had to reposition it to work out all the bubbles. But after a couple of days, I couldn't get used to it. Even though it was very thin and recognized all of my inputs just fine, it felt like a speed bump for my fingers every time they brushed over the edge. And there was a noticeable outline on the front of my black phone. I couldn't take it anymore and removed it after several days.
That did leave my screen completely unprotected, something certainly worth noting.
Baby Soft
I really like the feel of this case. It's soft to the touch and grippy, but not overly so. Now that I think of it, it sort of feels like a firm banana peel. Think of that level of waxiness. It slides easily into my pockets and doesn't pick up dirt, lint or hand oils.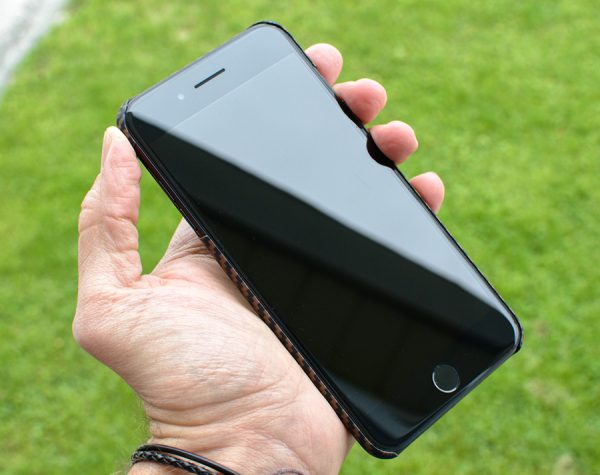 The precision port, speaker and button cutouts on the sides of the case are spot-on. The case really is like a very thin second coating on the phone. And because of the aramid weave, it's very scratch-resistant and the color won't fade.
Oddly enough, the main reason anyone puts a case on their phone — protecting it from a drop — is the one thing I thankfully didn't get to test. I imagine that it would absorb some impact, but not much, and definitely wouldn't protect the screen. If you're prone to dropping your devices, I'd have to suggest a much thicker case.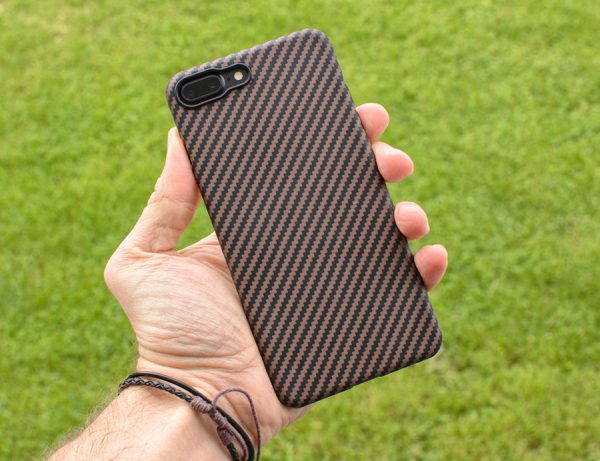 But there are plenty of us who want to let their thin phones run naked and free. I honestly don't like phone cases. But since Apple insists on making their phones difficult to hold on to, they sort of forced my hand.
Fortunately, Pitaka has you covered. If you want protection, added grip, and don't want to make your phone feel like a rubber brick, put the power of aramid to work for you!
The Aramid iPhone 7+ Case is available now from Pitaka in a variety of colors for $49.99. It is also available in additional sizes for the iPhone 6, 6+ and 7 as well as the Galaxy S7 Edge, S8 and S8 plus phones.
Source: The sample for this review was provided by Pitaka. Visit their site for more information and Amazon to order.