We use affiliate links. If you buy something through the links on this page, we may earn a commission at no cost to you. Learn more.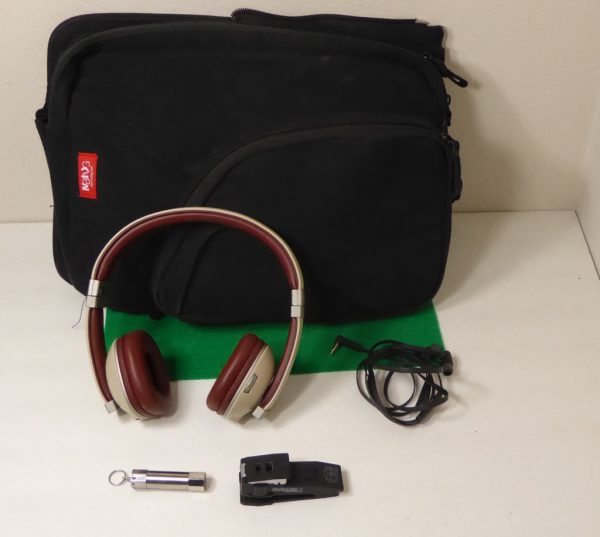 It's that time again, time to update my EDC gear. As in past years, I really don't have a true EDC setup I have more of a travel setup as I work from home and don't go out a lot. So here it is. 
MixBag:  I reviewed this bag and love its versatility. It is my main go-to bag when I travel. I can carry my headphones, flashlights, iPad and various cords. The ability to separate the bag into two sections makes it a great bag top carry when on tours.
Polk Hinge Wireless headphones:  These are my go-to headphones when traveling, especially on long flights. They fold nicely and come with a variety of cords for when Bluetooth is not available. They hold a good charge and sound great.
Munitio SV earphones: Unlike my Polk Hinge headphones my Munitio earphone (earbud type earphones) I use these when I am on tours. A lot of tours have audio systems that use cheap, uncomfortable earbud and they never fit my ears correctly. The Munitios are customizable to fit my ear canals.
MBI HF flashlight: I usually carry two light sources when I travel, The MBI HF is my main carry. I will admit that this is a high priced light but it has been with me on all my travels since I reviewed in in 2014. With rechargeable batteries (included with the MBI HF) and a case that doubles as a battery holder the MBI HF is a versatile little light.
QuiqLiteX LED flashlight: The QuiqLiteX is my secondary light source. Being able to use the light in multiple configurations makes this a great light for almost every situation. This light is great for use with my MixBag as a bag light.