We use affiliate links. If you buy something through the links on this page, we may earn a commission at no cost to you. Learn more.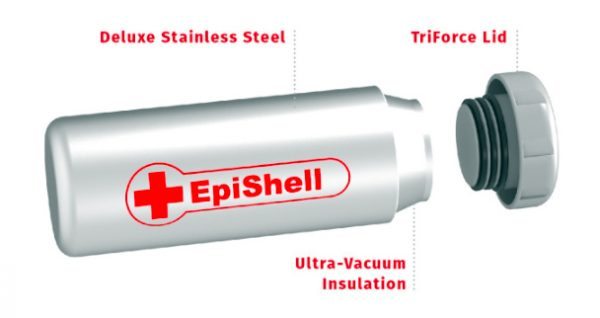 If you or your child has a life-threatening allergy, you probably carry an EpiPen with you.  If you have an EpiPen, you are aware that temperature extremes can damage the drug and reduce its life-saving properties.  And you are certainly aware of the recent unconscionable increase in the price of these pens, so you need to protect it and keep it usable as long as possible.
The EpiShell, a current Indiegogo project, is designed to keep your EpiPen safe from temperature extremes.  The shell was created and developed by Sandy Wengreen and Eric Wengreen, a Stanford-educated engineer, after their son nearly died from an allergic reaction with no EpiPen available.
"The heart of EpiShell is the patented EpiHeat System. This system releases heat when it's cold outside and absorbs heat when it's hot outside. It doesn't use any batteries. Instead, it uses advanced EpiCells that "reset" to room temperature when indoors and then release or absorb heat as necessary when outdoors."
Funding for the EpiShell continues on Indiegogo for about 12 more days; the project is still short of their goal.  If you need a way to insure you keep your EpiPen at safe temperatures as you carry it with you, you can pledge $35 for a EpiShell that holds a single EpiPen.  Get an EpiShell that holds two EpiPens for a $49 pledge or two single-pen EpiShells for $69.  Delivery is expected in January 2017.