The Gadgeteer is supported by readers like you! If you buy something through links on our site, we may earn an affiliate commission at no cost to you. Thank you! Learn more.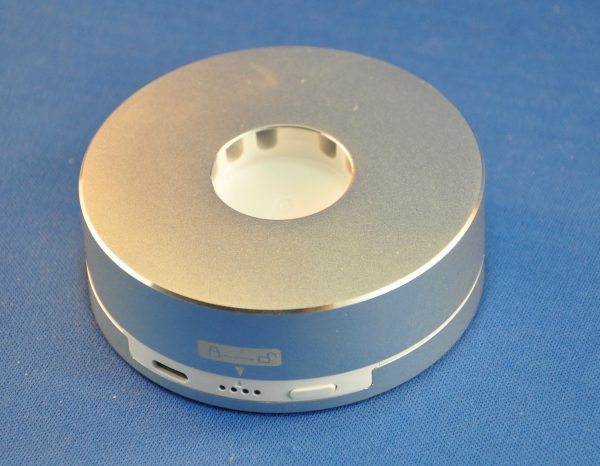 I recently reviewed a unit that I've been using for almost a year to recharge my Apple Watch on the go – the Pod from Nomad. This week, though, I was sent a test unit of a similar device that not only does what the Pod does, but also fixes the few qualms I had with the first unit. It's from Archeer, and it's called the Dock for Apple Watch. It comes in brushed aluminum, and you have to provide your own charging cable, which is standard for most Apple Watch docks.
Note: Photos may be tapped or clicked for a larger image.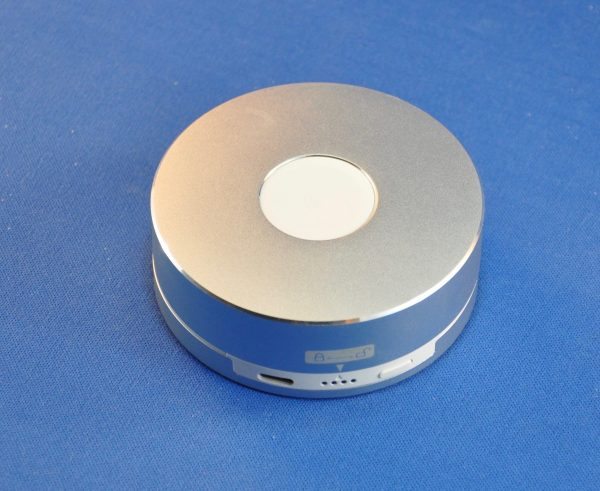 At first glance, this unit seems to be a knock-off of the Pod, but I don't think the Nomad Pod ever hit the "big time" in a way that inspired imitation. The differences are easy to spot: the shell, while metal like the Pod, is twisted into place onto three friction locks in the machined cover. I don't find this better or worse, just different. The plugging and winding of the charger is easy enough, and there's room for the 2-meter, 1-meter, or .3 meter cables Apple makes. A spacer is provided for use with the slimmer metal puck.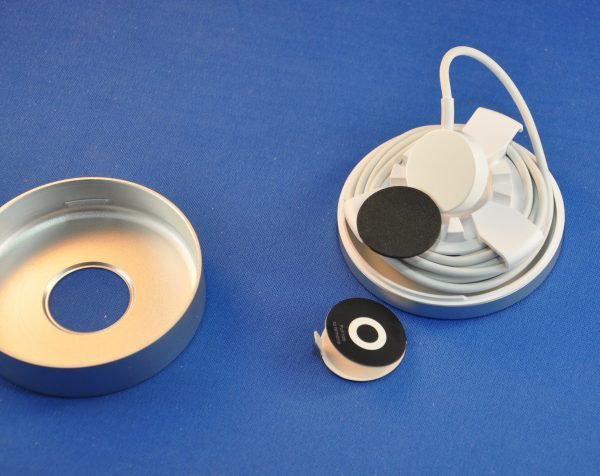 With 10 different anchor points, where ever your cable is tightest will be fine for flipping the puck into the central socket.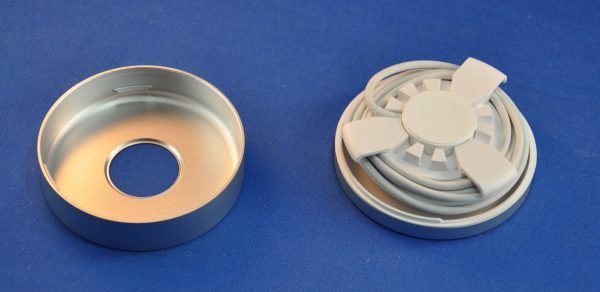 The two things I didn't like about the Pod were these: I had to carry a different cable around than the one I charge my iPhone with, and I couldn't charge the battery of the portable charger while also charging my Apple Watch. Happily, these two huge drawbacks have been surmounted. The Dock from Archer is charged with a standard Apple Lightning cable, and if you need to top up the internal battery while you're also charging your Apple Watch, things work as expected, and both get some juice.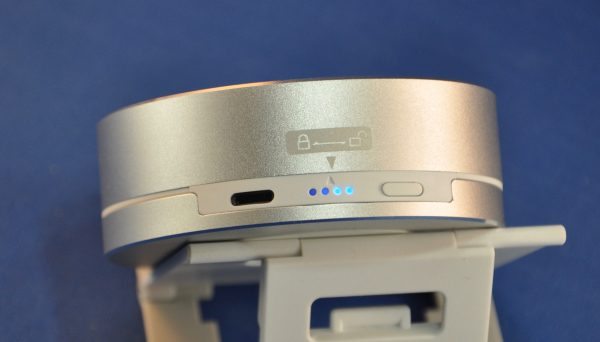 The chamfered edges of the top case are reminiscent of Apple's earlier 4-series iPhones, but it's not a bad or outdated look. I find it very easy to slip off my Apple Watch, press the side button, and wait for the "Bing!" to let me know my watch is getting charged. (I usually use this while unwinding with a video stream with The Lovely Bride in the evenings. But it doesn't matter where I need it, since it's always ready!) With 1500mAh power, you're probably looking at 2.5-3 full watch charges, depending on how deeply you run the battery down. I found recharge time to be comparable to what I get from my direct-connected charger on my desk unit. I'm totally sold on this unit from Archeer, and I think you'll be as well.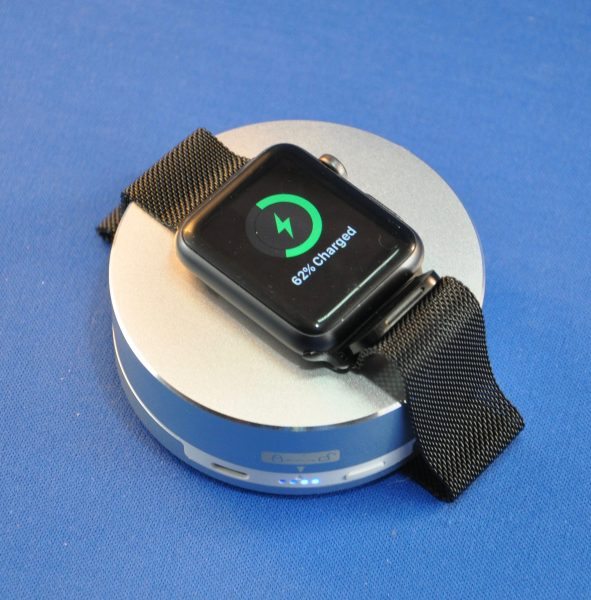 Source: The sample for this review was provided by Archeer. Please visit their Amazon store for more info.
Product Information
Price:
$88.99 MSRP, $35.99 at Amazon
Manufacturer:
Archeer
Retailer:
Amazon
Requirements:

Apple Watch and Apple Watch charger
USB charging source (Apple Watch or iPhone 5 watt charger or similar)

Pros:

Compact, easy to carry
Great fit and finish - brushed aluminum top feels like satin
Uses Lightning connector to charge

Cons:

Can't think of any. (Makes bad coffee, maybe?)