We use affiliate links. If you buy something through the links on this page, we may earn a commission at no cost to you. Learn more.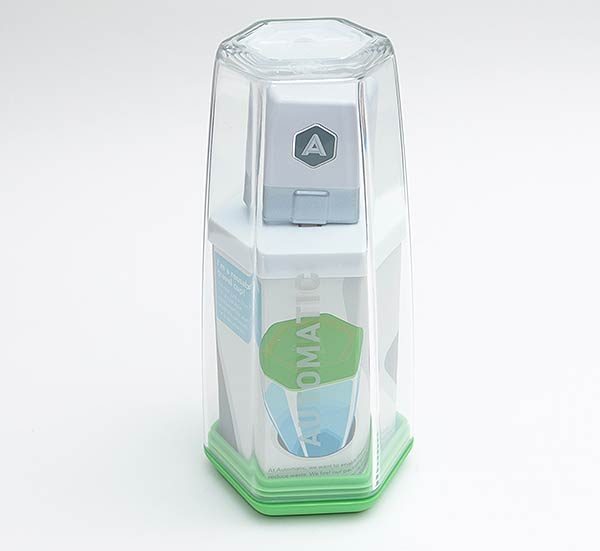 Do you keep track of your car's fuel economy by calculating miles per gallon each time you fill up? Maybe you have a notebook where you manually write it down or an app where you record the numbers? Or maybe your car can constantly display it on your dash like my 2013 MINI Cooper. Do you also keep track of how many miles you drive every day, week, month? Each trip and how long it took to drive it? All this info is nice to have, but not if you have to record everything manually. That's where Automatic comes in. Let's take it for a spin – literally.
What is it?
Automatic is a relatively inexpensive adapter that plugs into your vehicle's OBD port and automatically keeps track of your engine's health, MPG, location, trip details and more and connects to your mobile phone via Bluetooth to send the info to the Automatic app and the cloud. Automatic works with most US gasoline, hybrid, and diesel vehicles with model years of 1996 and newer. Electric cars are not supported.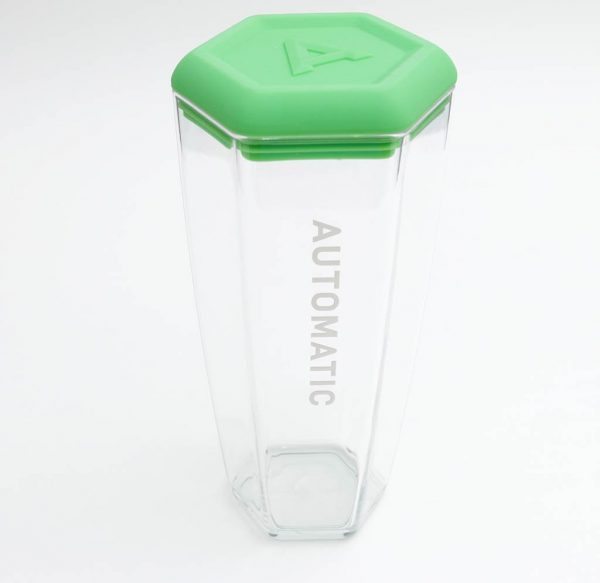 Automatic comes packaged in a reusable cup with a silicon lid which is an interesting way to package a product, but I'm wondering how much the thick plastic cup which I'll never use adds to the price.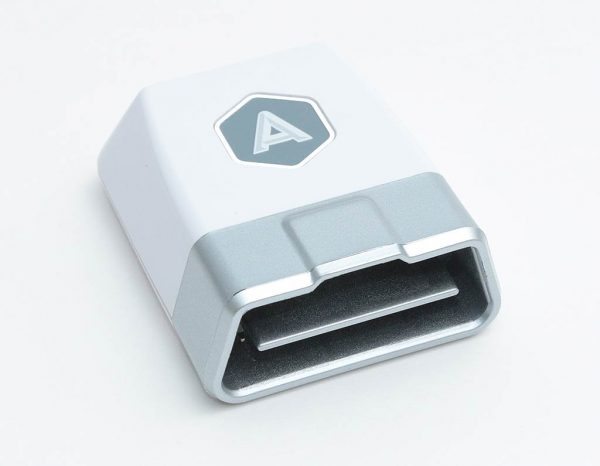 The adapter itself is made of white and silver plastic with the Automatic logo on one side.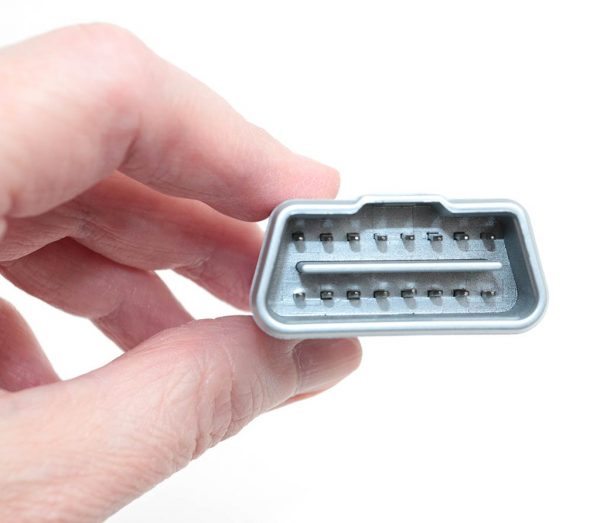 Never miss one of our posts again. Sent MON, WED, and FRI with the latest gadget reviews and news!
Installation and setup
Installing the Automatic adapter is very easy. The hardest part is locating your car's OBD port which should be under the dash on the driver's side. I just pulled out my MINI's car manual, looked up OBD in the index and quickly found the spot.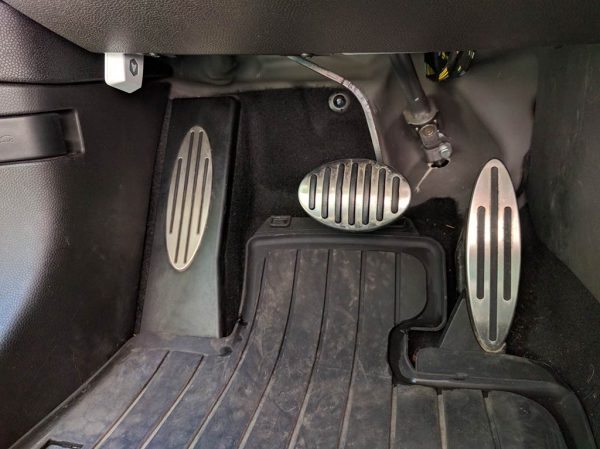 Plugging in the adapter was a little awkward since it's tough to see what you're doing in such a cramped space, but the whole process from looking it up in the car manual and plugging it in took less than 5 minutes.
The next step requires that you install the Automatic app on your phone and then follow the instructions which lead you through connecting the adapter to your phone. You'll need your car keys to turn on the ignition to your engine, but you don't have to drive anywhere during the setup process.
During the setup, you'll be prompted to turn on the crash report feature which is only available for people in the US. If you're ever in a collision, Automatic will automatically contact emergency responders and your designated contacts to let them know you've been in an accident even if you can't respond yourself.
A Crash Alert agent calls your phone to confirm that you need assistance. If you confirm or don't answer, the agent will request help from emergency services*. They can stay on the line with you until help arrives.
The agent can also call your loved ones to let them know help is on the way. They'll leave a message if no one answers.

* Reliability of local agencies can vary. We cannot guarantee their service.
There are limitations to this feature that you need to keep in mind. After the crash, your phone and the automatic adapter need to be working and connected to each other via Bluetooth, you also need to have a cellular signal and working GPS signal.
During setup, you can also customise some of the built-in alarm features like the fuel range feature that will alert you when you're running low on gas. You can also have the adapter play a chime if you hard accelerate, hard brake, and if you accelerate past a speed threshold.
Using Automatic for daily driving
Once the adapter is plugged in and connected to your phone, you don't have to do anything. The next time you go on a drive and have your phone with you, all the trip details will automatically be recorded. The trip details include the time you left, arrived, total time, start and destination addresses, miles, and fuel cost for the trip.
When you reach your destination, Automatic will record the location and show it on a map that you can use to navigate back to your parked car if you need it.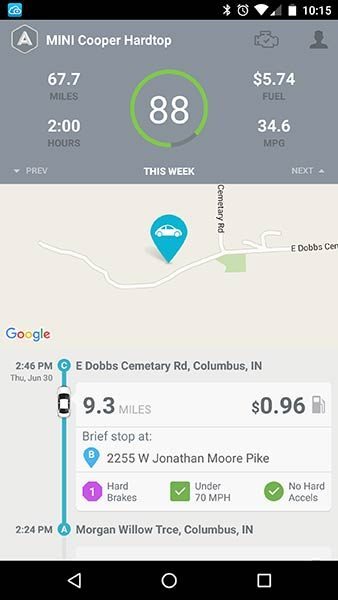 Automatic will also give you a driving score that changes as you accumulate trip info. This score takes into account if you hard brake, hard accelerate and go over your speed threshold. For some reason, the adapter thinks I do a lot of hard braking which I don't think I do… I guess you have to drive like a grandma to make this gadget happy. Other than the hard braking and occasional hard accelerating (Come on, I have a MINI Cooper!), I guess my score isn't too bad after a week.
The adapter can also give you more info if a check engine light comes on your dash. This hasn't happened since I've been using the adapter, so I can't comment on this feature right now.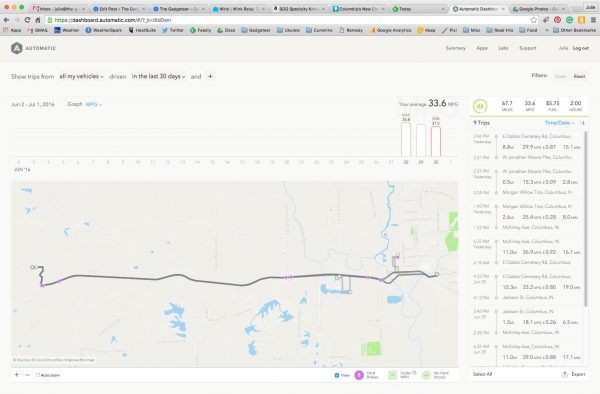 You can also login to Automatic's web interface and see your trip info on a larger screen where you can see where you had your hard brake, hard accelerations, etc.
The web interface even allows you to export the data to a CSV (comma separated file) file.
Problems or concerns
The only issue I've noticed with the Automatic adapter is that think there might be an issue with it and my MINI's Bluetooth hands-free calling feature. Ever since I installed the adapter, the audio quality on my side of the calls has been very bad with stuttering and audio drop outs. If I disconnect the adapter, that goes away. With a little research on Automatic's site, I found that others are complaining about the same issue and Automatic attributes it to Bluetooth stack issues. I do have multiple devices connected to my Nexus 6P when I'm driving: Automatic, MINI Cooper, Satechi Media button, and a cheap Bluetooth audio streaming adapter. I'll have to do more testing and will do an update when I get more info about this issue.
Final thoughts
The Automatic adapter is easy to install and easy to use. I really like that all my trip info is recorded automatically. This is great for people who need to keep track of their mileage for business expense reasons. It's also handy for parents so that they can check up on young driver habits. I also like the peace of mind crash report feature. I don't know how well it actually works since I wasn't going to get in an accident to test it, but on paper, it sounds good.
For less than $100, I think the Automatic adapter is a cool little car gadget. If I'm able to solve my Bluetooth audio problem, it will earn a permanent spot in my MINI Cooper and in my favorite gear list.
Source: The sample for this review was provided by Automatic. Please visit their site for more info and check Amazon for prices.
Product Information
Price:
$99.00
Manufacturer:
Automatic
Pros:

Easy to install
Automatically records trip info
Keeps track of where you park
Crash report

Cons:

Might interfere with other Bluetooth connections in car (handsfree speaker)