We use affiliate links. If you buy something through the links on this page, we may earn a commission at no cost to you. Learn more.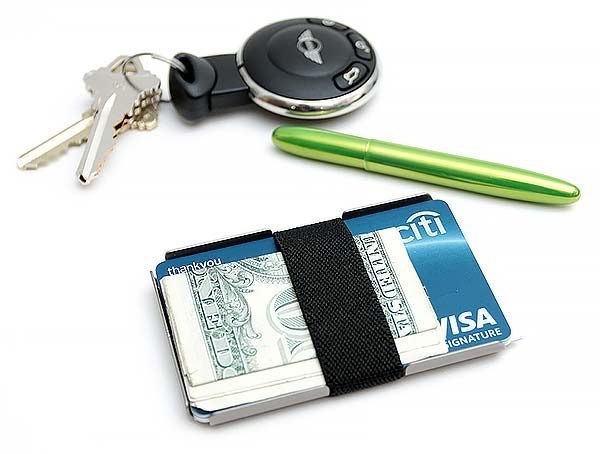 I've recently become a front pocket wallet convert. Instead of carrying a bunch of credit cards, a wad of cash, loose change, loyalty cards, receipts and other flotsam in a zippered wallet that I carry in my gear bag, I've pared down to just a few cards and a few folded dollars in a wallet I can put in my front pocket. To carry these few items, I've been trying various minimalist wallets. The newest one to earn a spot in my pocket is the Ti5 Slim Wallet from Machine Era. It's thin, simple to use and is made in the USA. Let's take a look.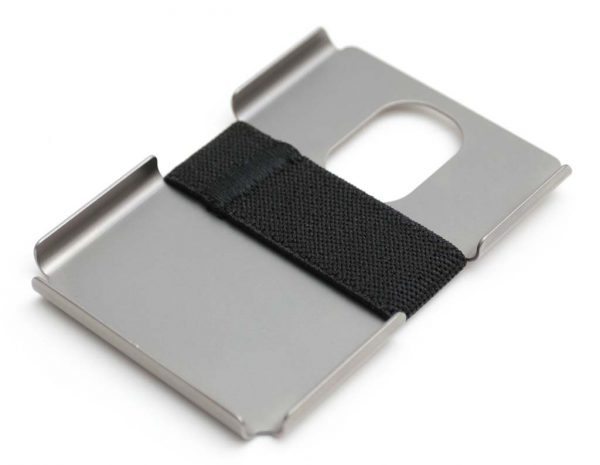 What is it?
The Machine Era Ti5 Slim Wallet is a minimalist wallet made of uncoated Grade 5 6al-4v Titanium that comes in two sizes, standard and extra slim. I was sent the extra slim version that can hold up to 6 normal sized plastic credit cards. The standard size wallet can hold up to 8 cards.
The wallet is basically a thin tray with walls on three sides and a black elastic band that securely holds your cards in a neat stack.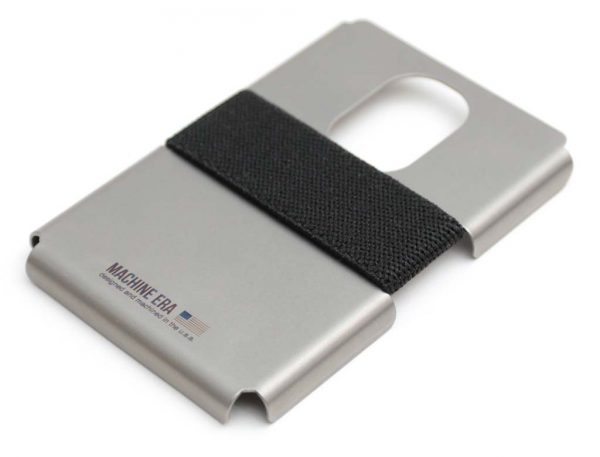 The back of the wallet has a tasteful logo on the bottom edge and a thumb slot that helps you remove cards and doubles as a bottle opener. I didn't try the bottle opener feature since I didn't have any bottled drinks with bottle caps to test.

Putting the Machine Era Ti5 Slim Wallet to use
To test the claim that the extra slim version of the Ti5 Slim wallet could hold 6 credit cards, I collected the 6 standard sized plastic cards that you see here.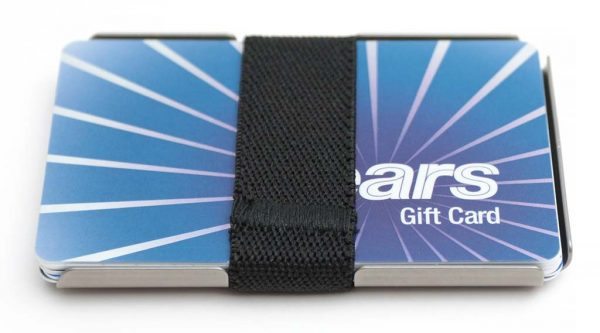 Inserting the cards is a simple matter of sliding them through the elastic band around the center of the wallet. Trying to insert the entire stack in an empty wallet feels a bit awkward, but once the cards are inserted, it's easy to remove and reinsert them one at a time. The extra slim version of the wallet does indeed accommodate 6 cards perfectly.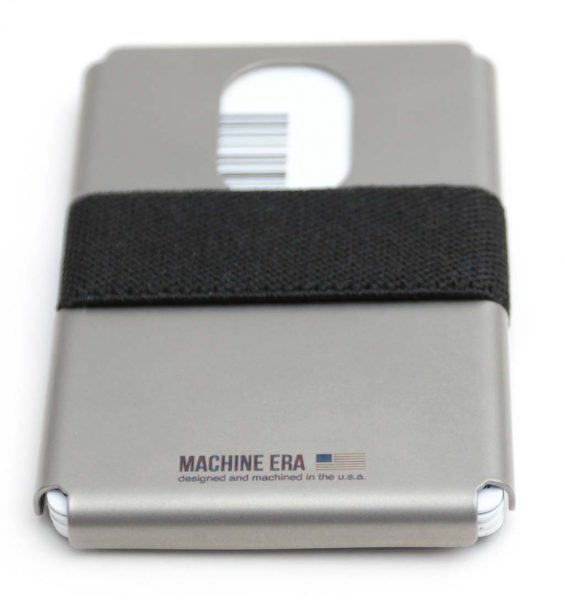 As mentioned earlier, the open slot in the back is supposed to help you slide out cards with your thumb.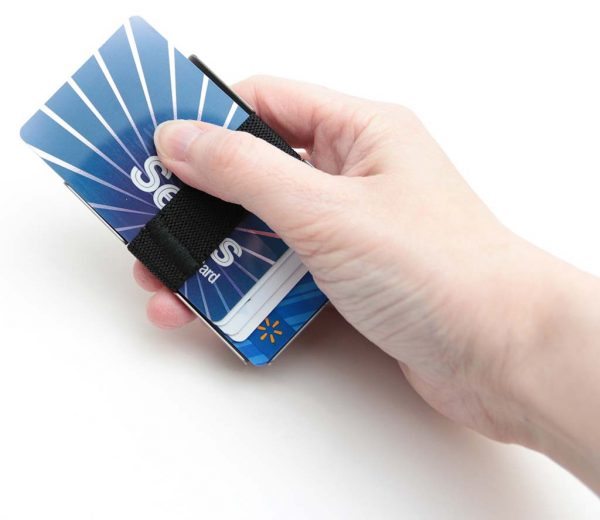 However, I didn't find the slot to be that helpful. My thumb would just slide across the surface of the card and not actually push it upward. I found it easier just to use my thumb on the open side of the wallet to slide up the top card or cards. The elastic band is tight, so there is some effort involved.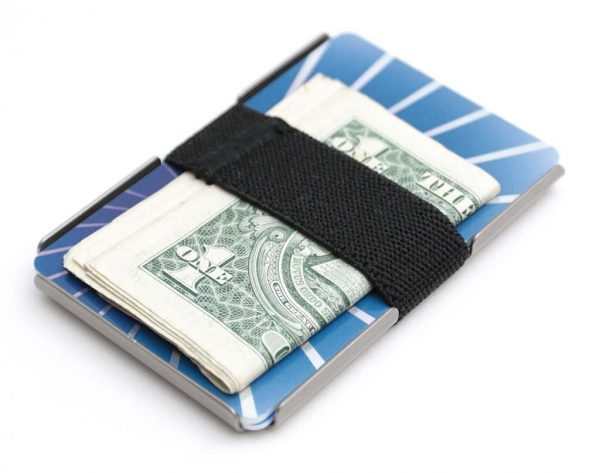 If you're still carrying paper money, you can fold several bills and tuck them under the elastic band on either side of the wallet.
Final thoughts
This wallet is thinner and more compact than Trayvax Summit that I've been using. While I've never been a huge fan of the look and feel of titanium, The Ti5 Slim is smooth and has a perfect fit and finish, with no rough edges or pointy corners.
I also like that the Ti5 Slim weighs less and takes up slightly less space in my front pocket than the Trayvax. Since I'm female and wear my pants a little tighter than most guys, less bulk is important. No one wants to sit down and have something poking them in their groin area all day.
The Machine Era Ti5 Slim wallet is everything you want in an extreme minimalist wallet. It holds just what you need with as little bulk as possible.
Source: The sample for this review was provided by Machine Era. Please visit their site for more info.

Product Information
Price:
$42.00
Manufacturer:
Machine Era
Pros:

Thin
Light weight
Easy to use
RFID protection

Cons: