We use affiliate links. If you buy something through the links on this page, we may earn a commission at no cost to you. Learn more.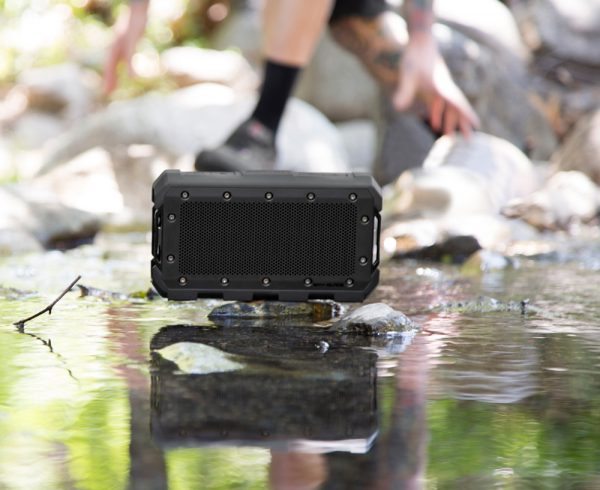 I've written about Braven so much over the past few years that it's no surprise when they continue to release new speaker after new speaker. Do these people ever sleep? One look at their website and you begin to realize that Braven means Bluetooth. I will soon be reviewing their new small and chunky BRV-1M, but also the giant BRV-XXL—and it is XXL! And now there's already another new speaker. Sheesh. The new BRV-Blade is a waterproof speaker made to be used outdoors without worry. While there are many other waterproof—and water-resistant (there's a difference)—Braven speakers, the BRV-Blade is a bit different in a few areas.
The BRV-Blade's water and shockproof casing handles bumps and drops and houses two custom extended range speaker drivers along with two omni-directional passive subwoofers to pump out loud sound with impressive bass levels due to bass optimization technology. Unlike other Braven portable speakers, the Blade is slim enough to fit inside a backpack. A built-in "Boost Mode" will instantly crank it up to max volume. Additional features include a built-in speakerphone, AUX input with included mini plug cable, 33ft Bluetooth range, and a rechargeable 4000mAh battery that will provide 22-hour playtime and charge mobile devices (USB cord not included). A nylon performance strap can secure the BRV-BLADE to an off-road vehicle, snowmobile or jet ski, and the strap includes a built-in bottle opener.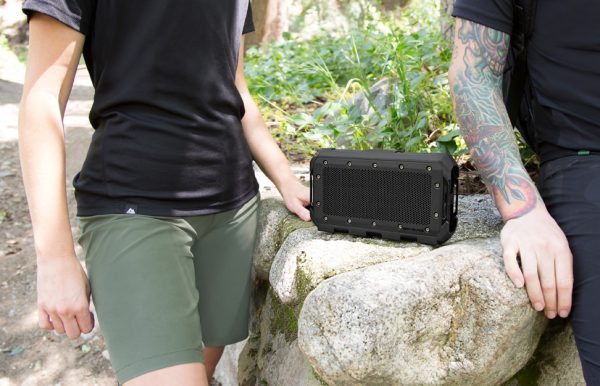 Like many other Braven speakers, the BRV-Blade has an IPX7 rating which means that it has water-resistance up to 3ft of water for 30 minutes. To achieve that rating, you would have to hold it underwater yourself because the BRV-Blade floats.
The Braven BRV-Blade sells for $199.99 and is available now. Visit www.braven.com for more information.