We use affiliate links. If you buy something through the links on this page, we may earn a commission at no cost to you. Learn more.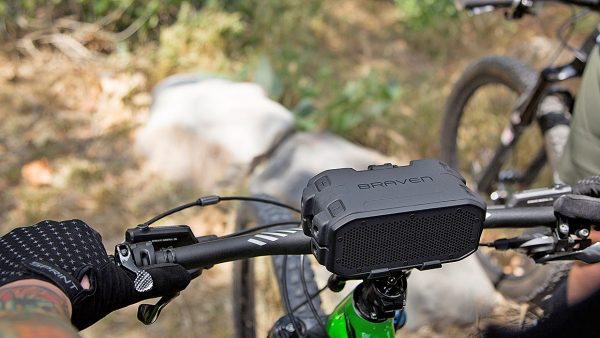 I've reviewed my share of Braven speakers and have liked—or really liked—them all. I will soon review the MONSTER (caps mine) Braven BRV-XXL. That's going to be fun. However, it's 20 lbs! Not exactly sized for lugging around even though it's made for outdoor use. Enter the much smaller (and lighter) Braven BRV-1M. At first glance, the BRV-1M could be mistaken for the BRV-1. Yes, it's close in size, but Braven has added a few improvements.
"The BRV-1M is the next step in the evolution of our iconic, best-selling BRV-1 speaker while remaining at the same amazing value as the BRV-1," says Andy Fathollahi, Chief Executive.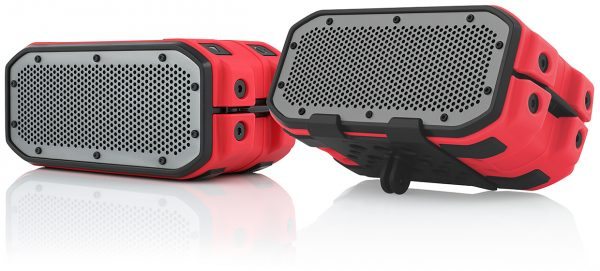 The BRV-1M has an IPX7 waterproof rating, meaning that it can be submerged underwater for 30 minutes with no harm. This makes the BRV-1M ideal for cyclists, bikers, snowboarders and hikers. The BRV-1M can be secured onto almost every surface with integrated tie-down bars and included heavy-duty strap. It also features an included Action Mount accessory compatible with GoPro and popular action sport mounting systems.
The BRV-1M features 30 hours of uninterrupted playtime (up from 12 on the BRV-1) powered by a 2200mAh power bank (up from 1400mAh) that doubles as a smartphone charger. For hands-free calling, the BRV-1M also comes with a built-in noise-cancelling microphone. Also included is a newly designed quick release cap that shields connections from water and dirt, a battery level indicator, and a 3.5mm jack for non-Bluetooth devices.
The BRV-1M is available at the same price of the BRV-1: $99.99 US. It's available in black, black/red and gray/black color combinations from Braven and in select retailers nationwide. For more information about the BRAVEN BRV-1M, visit www.braven.com.