We use affiliate links. If you buy something through the links on this page, we may earn a commission at no cost to you. Learn more.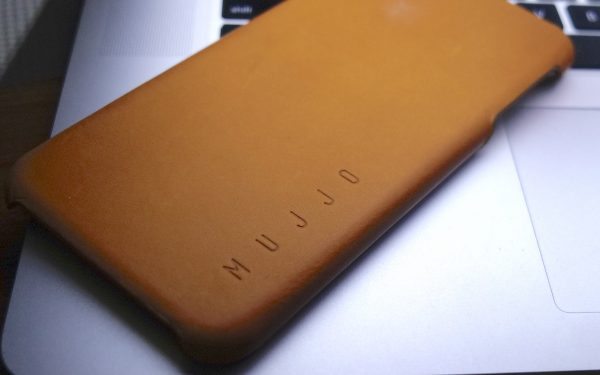 Ah, leather! Such a nice feel, and so easy on the eyes. I have always preferred it to the various synthetics. I especially like the finishes that are less polished and lend themselves to natural wear and "character building." Recently, Mujjo has expanded their line of cases to include Apple's newest iPhones, and they offered the Gadgeteer team one for a test drive and one for a contest. I was sent the tan color for iPhone 6/6s Plus, but there are also models that fit various other popular products, in a variety of colors and styles.
Note: Photos may be tapped or clicked for a larger image.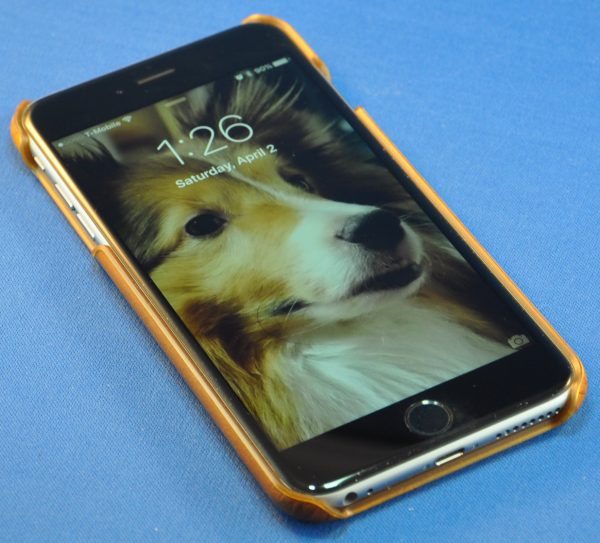 The case covers only the back and sides, with just a bit of the bottom and top edges covered at the corners. There are generous cut-outs for the sleep/wake button and for the volume toggle and ringer cancel button.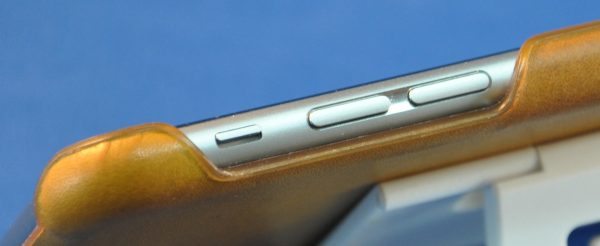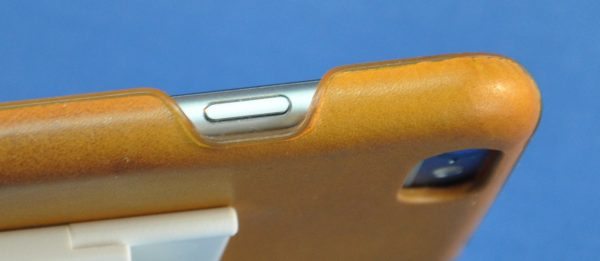 I never found any access issues with the headphone jack for headphones, speakers, or even Square dongles, but the lightning port is blocked by the case so that my DxO One camera doesn't quite connect. It's not hard to slip the case off, but it is a bit of a pain – and where do I put it while I'm shooting photos? I would imagine this also prevents the phone from fitting into the Apple charging dock, since only their leather case and one other that I purchased have enough clearance to allow connection while encased. This Mujjo (as well as the Carved wood iPhone case I recently reviewed) do not allow it, so beware, should you like to dock.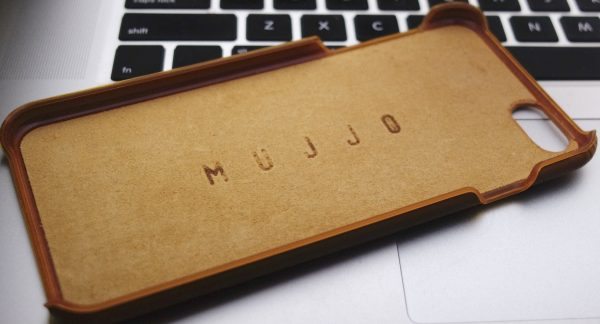 The interior of the case is a stiff, molded plastic, with a nice suede panel attached down the center. The finished leather outside case is attached to this same plastic form, wrapping around the edges and corners smoothly. Even after several weeks of constant use, there are no loose edges. The plastic of the inner form is exposed along all edges, which protects the leather from peeling, but does add a bit of "fake" feeling every time my fingers feel it. If there was one thing I could change, this would be it. The Apple official leather case is similar in size, coverage, and quality, but the leather wraps completely around the form, rather than exposing it. Other plastic cases I have taper the edges toward the screen, not outward, so that you don't really notice the edge as much.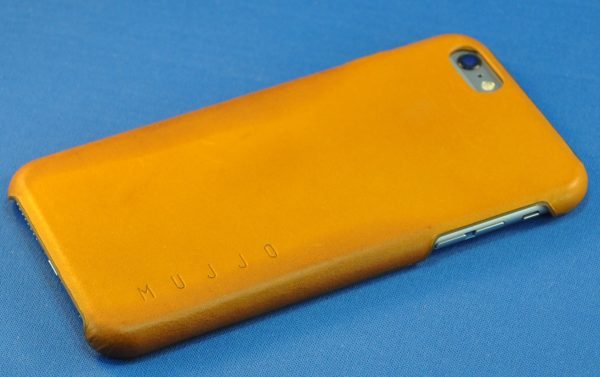 The sides have begun their slow progress toward that used patina afforded well-used leather items. The branding on the back is stamped into the leather, so also is aging along with the rest of the case. Some may not appreciate this change of coloring. I haven't noticed any fading of the dye onto clothes or furniture, only a deepening of the leather itself. Anyone familiar with leather will understand and expect this.
All in all, it's a great case. The rolled edge of the plastic form notwithstanding, I'm sure you'll enjoy the feel of leather contrasting with the expanse of glass on the screen of your smartphone. An improved grip and a bit of cushioning may also protect your device from damage during a tumble, but I'd not count on this if you're considering it just for protection. That's not what it's for.
Source: The sample for this review was provided by Mujjo. Please visit their site for more info and Amazon to check prices and order.

Product Information
Price:
$42
Manufacturer:
Mujjo
Retailer:
Amazon
Requirements:

Any recent popular smartphone

Pros:

Well-made of quality materials
Adds a degree of protection and style
Changes in the leather personalize it over time

Cons:

Rolled edge of frame that leather is attached to is visible and palpable.
Bottom ports are not able to dock while case is attached.