We use affiliate links. If you buy something through the links on this page, we may earn a commission at no cost to you. Learn more.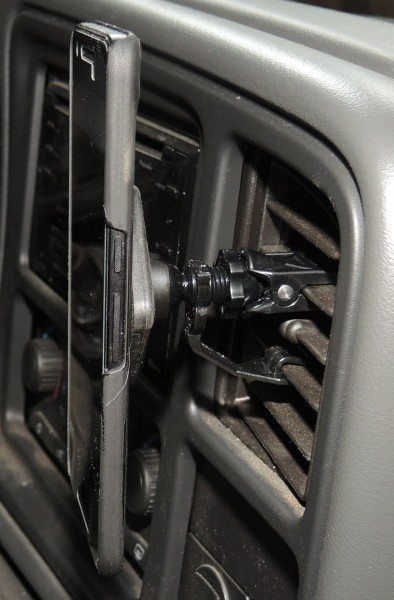 I recently upgraded my smartphone from the Samsung Galaxy Note 4 to the sleek and tech-sexy Nexus 6p. In that transition, I lost the ability to wirelessly charge and have removed the somewhat bulky TYLT VÜ from my vehicles. The NKMOS Ultima S sticky pad does not work on the very slick back of the N6p either. So, I decided to try a few magnetic car mounts to see if they can securely hold my phablet while motoring along. In this case Mountek, sent me their latest car mount, the AIRSNAP and according to them it is "the most reliable device mount for your air vent" available. I am hoping it is up to the task…let's see how it fairs.
Note: Images can be clicked to view a larger size.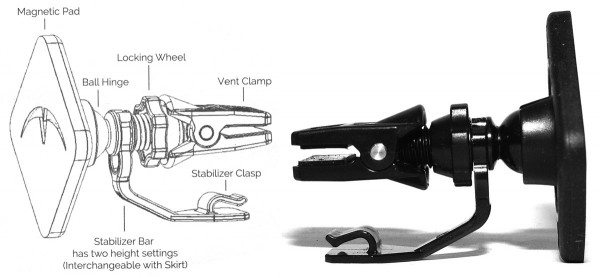 The Mountek AIRSNAP began as an Indiegogo campaign that reached a very respectable $175k and nearly 5,000 backers.
In the Box: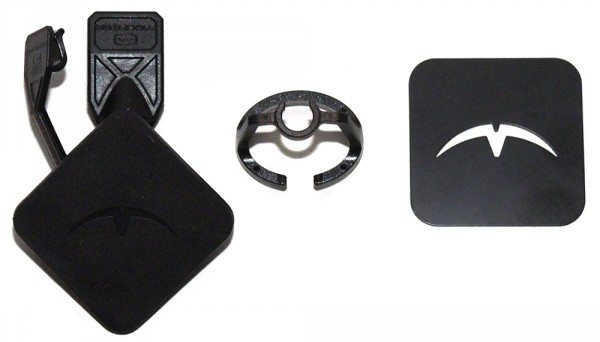 Mountek AIRSNAP
Stabilizer bar for horizontal vents
Stabilizer skirt for vertical vents
Two (2) magnetic badges for smartphones (one white & one black)
The AIRSNAP is well made out of thick rigid plastic. Surprisingly small and compact considering it is designed to hold up to small tablet sized smart devices.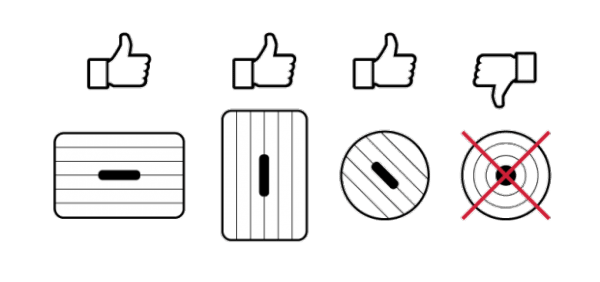 The AIRSNAP is compatible with the majority of vehicle air vents on the roads today. Though it does not work with curved vent blades.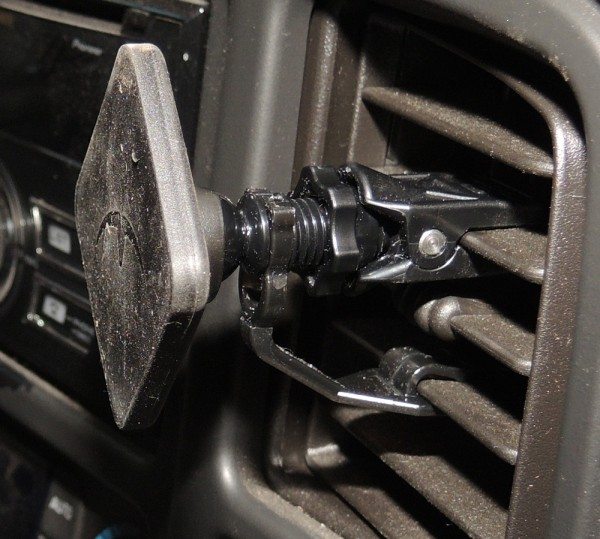 To say, installing the Mountek AIRSNAP was quick and easy would be an understatement. It took all of 3 seconds to clamp the AIRSNAP to my truck's airvent, click the stabilizer clasp into place, and screw down the locking wheel. For those of you with vertical vents, Mountek also includes a "stabilizer skirt" that fits in place of the stabilizer clasp.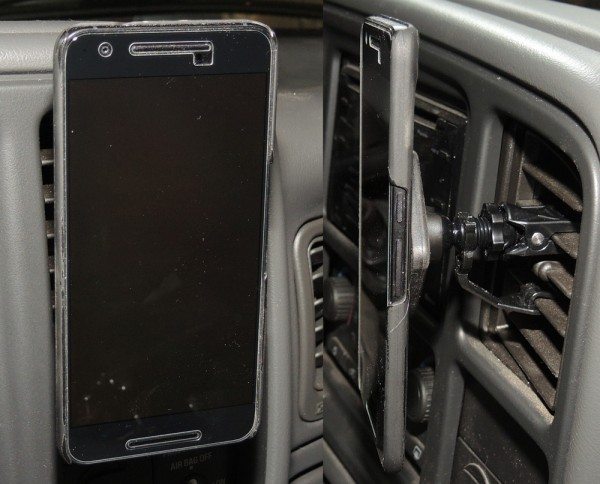 The AIRSNAP is very (vertically) stable even when bouncing down old gravel roads. The air vent I'm attaching it to moves horizontally and the whole assembly does occasionally swing back and forth when going around corners. I fixed this by putting several small pieces of double sided foam tape between the dash and both sides of the vent. Once I did that, the AIRSNAP was rock solid, with little to no movement. The structural design and stabilizing support Mountek put into the compact AIRSNAP is pretty minimalistic, yet very effective.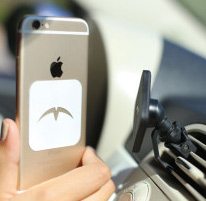 The AIRSNAP's magnetic plate is attached to its mount/clamp via ball hinge allowing it to be adjusted horizontally, vertically, and rotationally. But once set at the angle you want, it stays in place. The magnetic itself is strong and solidly holds my Nexus 6p even with the metal plate sandwiched between my phablet and its case. Yet, is easy enough to pull my smartphone away from the AIRSNAP one-handed when it is time to go.
For its size and weight, the Mountek AIRSNAP is a nice compact, stable magnetic car vent mount. Not only does it securely hold my Nexus 6p but does so in a very stealthy way where it hides behind my phablets large/wide form factor. Overall, I like the AIRSNAP…it is a solid choice in the crowded world of car mounts.
Source: The sample for this review was provided by Mountek. Please visit their site for more information and Amazon to order one.