We use affiliate links. If you buy something through the links on this page, we may earn a commission at no cost to you. Learn more.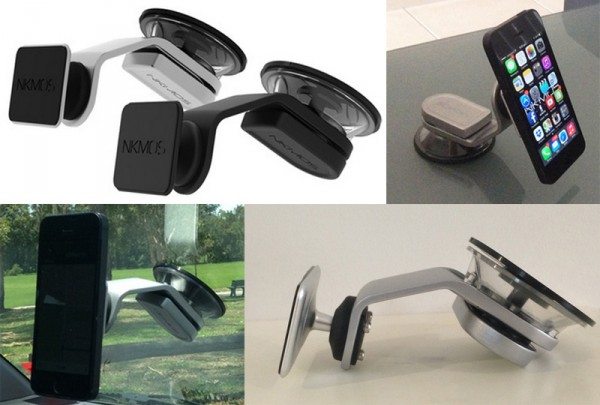 One of the perks of being a Gadgeteer is occasionally receiving (aka getting our grubby tech-loving hands on) a prototype of a product before the rest of the world. In this case, NKMOS has sent me one of their new all aluminum universal car mounts to give a try even before their Kickstarter campaign has closed. The Ultima Model S is similar in many ways to the original Ultima but with an all new a "front sticky-pad system" that, according to NKMOS, can securely hold devices the size/weight of an iPad. I love the original Ultima I reviewed awhile back and I continue to use it daily on my commute. My hope is that the new Ultima S only improves on an exceptionally designed product.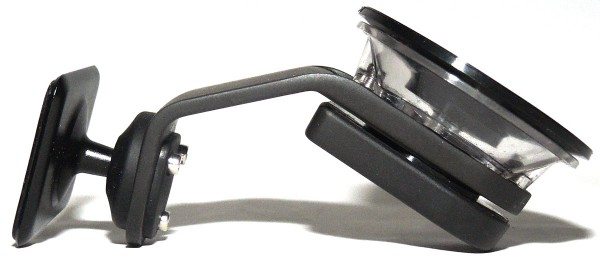 Several years ago NKMOS introduced the Ultima, their top-of-the-line, CNC machined aluminum smartphone car mount.  The designers and engineers at NKMOS are raising the bar and began the Ultima S Kickstarter project. The Ultima S is even sleeker, more minimalistic and (theoretically) easier to use than its predecessor. The Ultima S, like the original, is constructed of high grade aluminum, CNC machined into a rock-solid smart-device car mounting system. The main body of the Model S is, best I can tell, identical to the original Ultima.  However, instead of a clamp mechanism  to hold your device, it uses a simple sticky-pad that can hold up to a tablet sized/weighted device.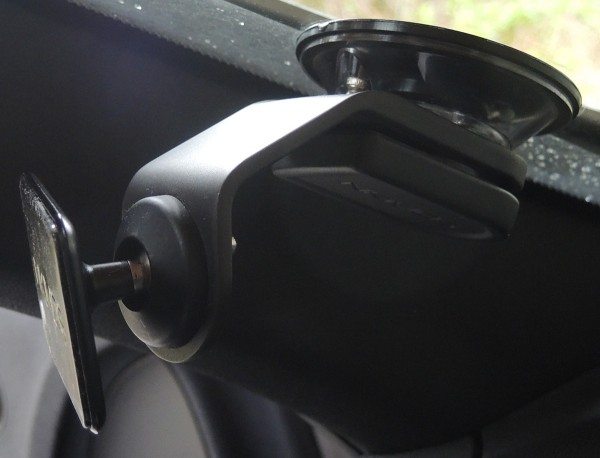 The Ultima S consists of three basic components: a rubber suction cup with an 'innovative' twisting mechanism (engineered to create a vacuum), a rigid, shaped aluminum arm, and a flat rectangular plate with a thick, rubber sticky-pad on its front face. It is secured together with what appear to be stainless steel bolts. The plate pivots on a ball & socket joint at the end of the aluminum arm.  It is able to be spun 360-degrees with a 20-degree(ish) arc in any direction. Installing the Ultima S is quick and easy. Simply clean the windshield glass, place the mount where you need it, and twist the suction locking mechanism.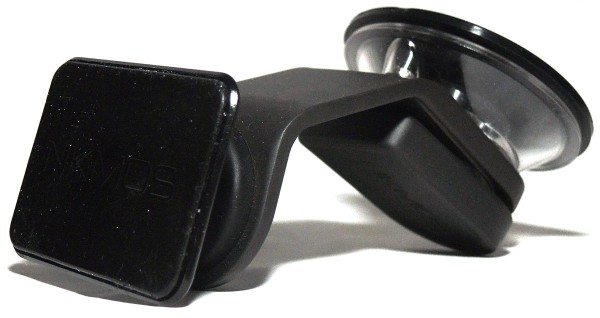 The stick pad is very very, well…sticky. I have tested it with an iPhone 5, Galaxy Note 3, and iPad mini. The Ultima S securely held all of those devices in place. The sticky pad does degrade with time and thus has a life expectancy. According to NKMOS, it can lose some strength over time but, like the suction cup, it is user replaceable. If the pad gets dusty or dirty, you can rinse it with warm water to regain it's stickiness.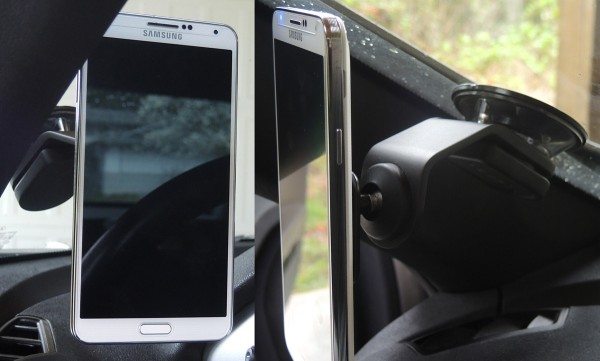 I love the new design of the Ultima S even more than the original. The large metal clamp gives/gave the original Ultima a very utilitarian look. The Ultima S's sticky-pad mounting system makes it seem like my smartphone is free suspended above my dash…floating perfectly in place. This simple yet tech-elegant setup goes very well in the minimalist interior of my SLK. The ball joint is very stiff and stays firmly in place. My Galaxy Note 3 is nearly motionless while motoring down the road with little to no vibration.
Shake Test:
Checkout this video, NKMOS illustrates just how strong the sticky pad system is. While the Ultima S can hold an iPad…it does not necessarily mean you should. They do not recommend "…using anything larger than an iPad mini in the car as it creates a large blind spot and may not be legal anyway".
The sticky-pad system will stick to most flat backed smartphones/tablets but is also able to hold devices with some curve to them, like the HTC One. I can personally vouch for the Ultima S being able to securely hold the faux leather (aka not perfectly smooth) back of the Galaxy Note 3. According to NKMOS, "glossy plastics and bare aluminum seem to work the best. Some woods if they have a gloss finish may work and other materials may or may not work depending on what case you have. Silicone we have found to not work at all".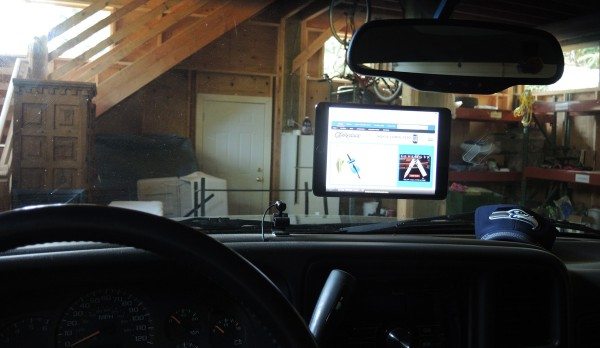 Initially I was a little worried that my Note or iPad mini would come crashing down to the floorboards of my car or truck. But after using the Ultima S for a bit, I have zero doubt about its ability to get the job done. The sticky-pad takes both hands to separate from the device. You literally have to pry the smart-device from the pad surface. I was surprised and impressed with how little force it takes to press your device to the sticky-pad surface to get a solid, strong hold.
The Ultima S is definitely a high-end, stylish smart-device car accessory and a great evolution of the original Ultima design. NKMOS touts the Ultima as THE WORLD'S FINEST IN-CAR ALL ALUMINUM UNIVERSAL SMARTPHONE HOLDER… even more so with the Model S. The all aluminum construction is head and shoulders superior to its plastic counterparts. The Ultima S suction cup and sticky-pad mount system are not only rock solid, but can accommodate devices larger and heavier than a smartphone. If you are tempted and would like to save ten bucks and not wait until NKMOS goes into full production (at the time of writing this review) there are still a few days left on the Ultima S Kickstarter campaign to make a pledge and get in line.
Product Information
Price:
$64.95
Manufacturer:
NKMOS
Pros:

Excellent build quality
Great minimalistic design
Made of aluminum
Strong suction cup
Ultra strong sticky-pad mount system
Able to securely hold a tablet/iPad
Very little vibration/movement
Sticky-pad & suction cup are user replaceable

Cons: