We use affiliate links. If you buy something through the links on this page, we may earn a commission at no cost to you. Learn more.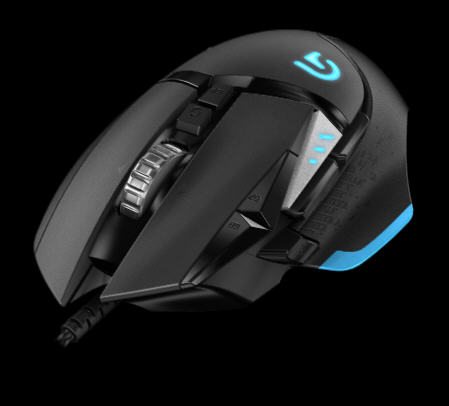 If you are serious about your gaming. I mean REALLY serious, I'm not talking Angry Birds or Flappy Bird serious. Then you're sure to drool over Logitech's latest gaming peripheral. It's the G502 Proteus Core Tunable Gaming Mouse, and it looks like a gamer's dream gadget. This is a customizable mouse with the world's first 12,000 DPI sensor that can go from 200 to 12,000 DPI when you need it.
Key features:
Surface tuning calibration

: Featuring exclusive Delta Zero™ technology, the Logitech G502 Proteus Core Tunable Gaming Mouse lets you tune the gaming sensor to work better on any surface, so you can achieve maximum accuracy, precision and responsiveness.

Weight and balance tuning

: The overall weight as well as the center of balance of the mouse can be customized based on the placement and number of a series of small weights. Add up to five 3.6g weights for personalized mass and balance.

11 programmable controls

: Great in default mode, but built to adjust to your style, the Logitech G502 Proteus Core lets you set up one-button triggers, put push-to-talk in easier reach, temporarily down-shift DPI for sniping, or reassign any command or macro to one of the 11 programmable buttons.
The Logitech G502 Proteus Core Tunable Gaming Mouse is available for $79.99. For more info or to order, visit Logitech.