We use affiliate links. If you buy something through the links on this page, we may earn a commission at no cost to you. Learn more.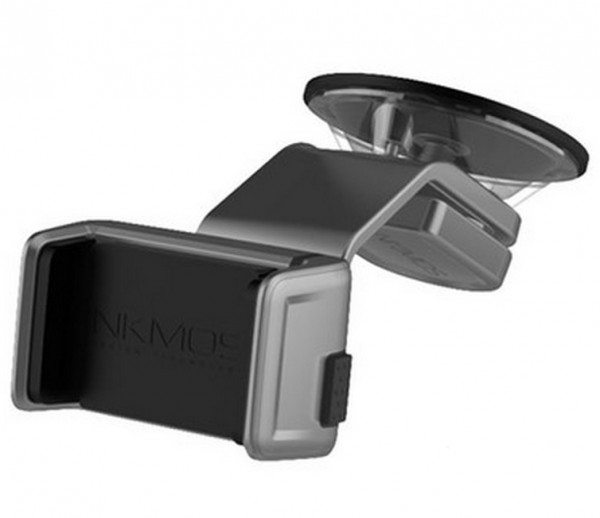 There are countless cheap plastic mounts designed to hold your smart device while driving in an orientation that enables your device to function handsfree while keeping both hands on the wheel. Many of these mounts work just fine and fulfill their intended purpose. But when I can avoid plastic, I do and typically look for a well designed, tech-stylish metal equivalent to get the job done. In this case, the folks at NKMOS sent me the Ultima, their CNC machined car mount which has been touted as the best in its class currently available to give it a try.
Note: Click the images to see a larger view.
A bit of background: the NKMOS Ultima began as a KickStarter project several years ago by Nik Conomos. Nik wanted to design/create a high end car mount to hold his smartphone….to, as he puts it, Hold Style, With Style. To bring a high end all-metal, finely machined accessory to a world of at best mediocre plastic. Interestingly, in addition to being a product designer and entrepreneur, Nik is also an entertainer and artist down under.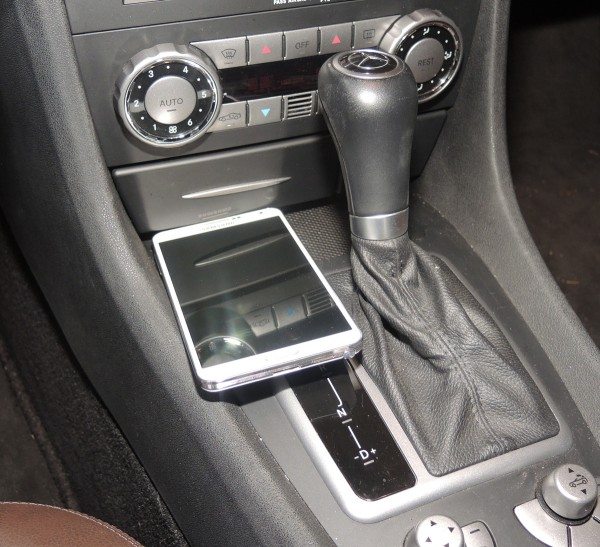 I drive a SLK a majority of the time, a very nice, small sports car. While zippy and fun to get around in, there is little room for much else. I used to set my iPhone next to the gear shifter and it worked well enough, rarely falling off but not that functional or useful either. Since my transition to the Samsung Galaxy Note 3, there is no good place to put my phablet in my fun car. I have been looking for/considering a car mount for a while now and was definitely excited to receive the Ultima to hopefully optimize my commute.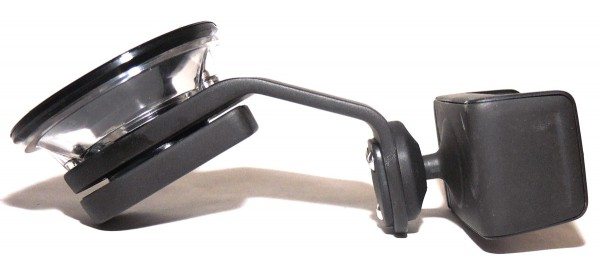 The Ultima consists of three basic components: a rubber suction cup with an 'innovative' twisting mechanism (engineered to create a vacuum), a rigid aluminum arm, and a spring-loaded aluminum clamp. All secured together with what appear to be stainless steel bolts. The clamp pivots on a ball & socket joint at the end of the aluminum arm, able to be spun 360-degrees with a 20-degree(ish) arc in any direction.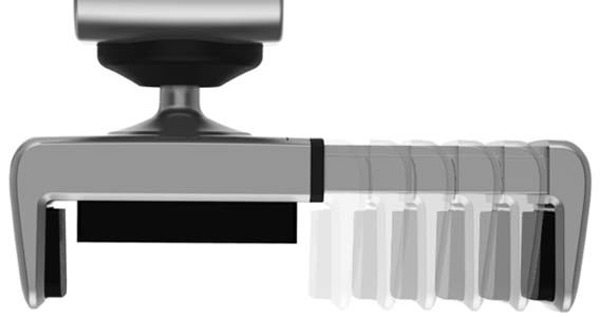 The spring-loaded aluminum jaw can accommodate smartphones ranging in size from 47mm to 84mm. When I first opened the packaging and saw the Ultima I was a bit worried that it was not going to open wide enough to hold my Note 3. I was pleased that my very large smartphone fit with a couple millimeters to spare.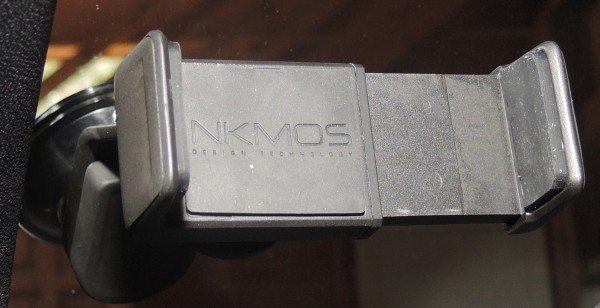 The clamp has rubber pads on all sides to protect and keep the aluminum from marring your smartphone. Within the clamp there is a smooth, silent mechanism engineered to compress onto the sides of your smartphone. The right side of the clamp has a plastic button that releases the tension, allowing it to open.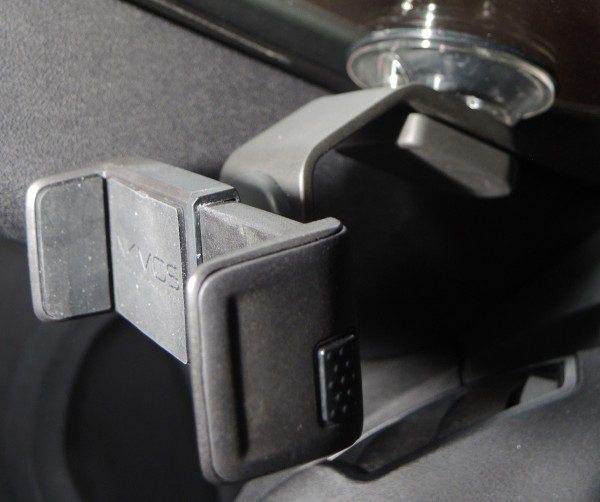 Installing the Ultima is quick and easy. Simply clean the windshield glass, place the mount where you need it, and twist the suction/locking mechanism.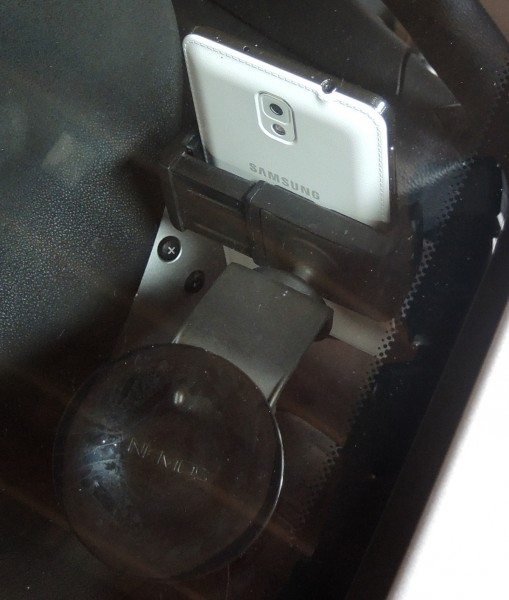 While many would argue that the Note 3 is HUGE, it is no match for the Ultima…supposedly able to hold up to 22 pounds. The ball joint is very stiff and stays firmly in place. My Galaxy Note 3 is rock solid while motoring down the road with little to no moving/vibration at speed.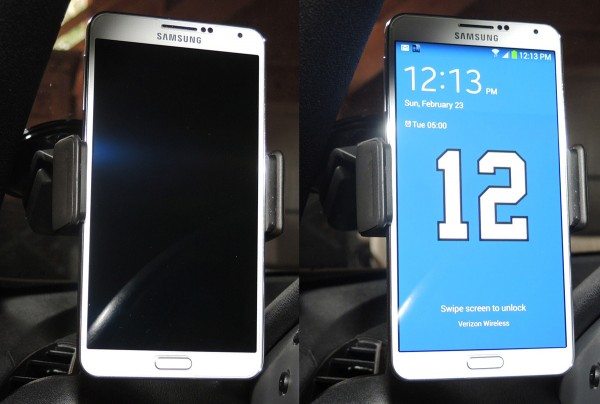 It's relatively easy to hold my GN3 and compress the clamp around it with one hand…right handed at least. Though I prefer my smartphone on the left side of my dash where it does not obstruct my view or take my attention away from driving. Placing my phablet in the Ultima and removing it left handed has taken some getting use to. I have yet to drop it, but there have been a few moments… admittedly a minor issue.
NKMOS states/brags on their website that the Ultma is THE WORLD'S FINEST IN-CAR ALL ALUMINUM UNIVERSAL SMARTPHONE HOLDER…and rightly so. The Ultima is without a doubt a high-end, extremely well made, tech-stylish accessory. Its all aluminum construction is SOOOO much better than its plastic counterparts. Its suction cup and clamp mechanism are, as I said, rock solid. At a hundred bucks, the Ultima is definitely a luxury accessory. But in the case of my SLK, it looks like it belongs there and takes nothing away from the polished look of the interior of my car. I find it difficult to understand why anyone would put a $10 piece of plastic into a $50,000 plus vehicle when you do not have to…but that is just me.
Product Information
Price:
$99.95
Manufacturer:
NKMOS
Pros:

Excellent build quality
Made of aluminum
Strong suction cup
Great clamp mechanism
Very little vibration/movement

Cons: