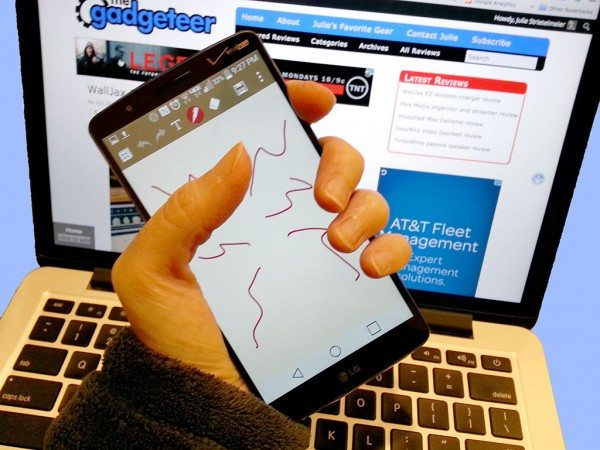 Two weeks ago everyone (including myself) was freaking out about the Nexus 6P bend video that was posted on BGR.com. Last year people were going nuts about the iPhone 6 bending problem. Have you ever wondered where the bend test idea originated from in the first place? Who was the first person to test for device ruggedness? I personally haven't wondered about it and that might be because it appears that yours truly may be the first person to stress test a gadget! At least that is what Jacob Kastrenakas of The Verge found out while researching for an article he titled A brief history of the bend test. His article shows a time line of various bend tests and after a lot of Google search gymnastics, the first mention of any such tests he could find was my review of the Everex FreeStyle A-15 Manager Palm size PC back in July of 1998. That was the first time I performed my Gadgeteer creak test which consisted of squeezing the device in my hand to see if the plastic flexed or creaked when I applied pressure. It's 17 years later and I'm still using this same test on almost every device that comes my way. I think it's pretty awesome that I might be the early pioneer of gadget destruction. Not that my squeeze/creak/rattle tests ever resulted in a gadget fatality, but that's evolution for you. For more info go read Jacob's article on The Verge.
Support The Gadgeteer
:
We may earn a small affiliate commission from purchases made from buying through links on our site. As an Amazon Associate I earn from qualifying purchases. Learn more.