We use affiliate links. If you buy something through the links on this page, we may earn a commission at no cost to you. Learn more.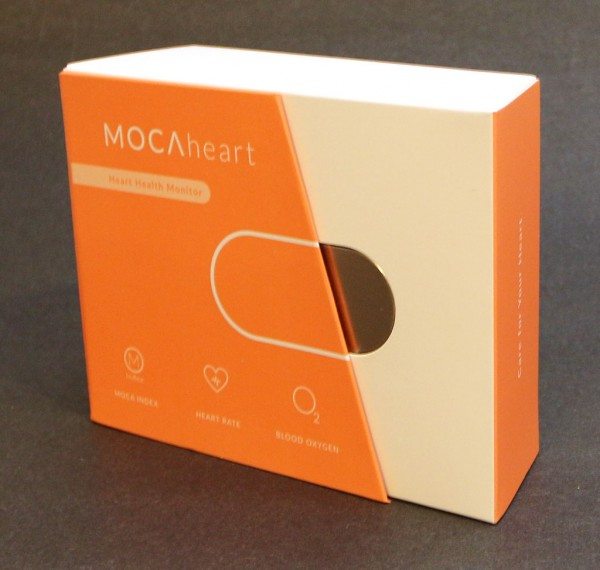 Your heart rate, blood oxygen and blood flow levels are important indicators of your overall heart health. MOCAheart is a standalone handheld tester that can be used with your smartphone to quickly and accurately record these measurements in less than 30 seconds. But is it worth paying $149 for it? Let's check it out.
Note: Images can be clicked to view a larger size.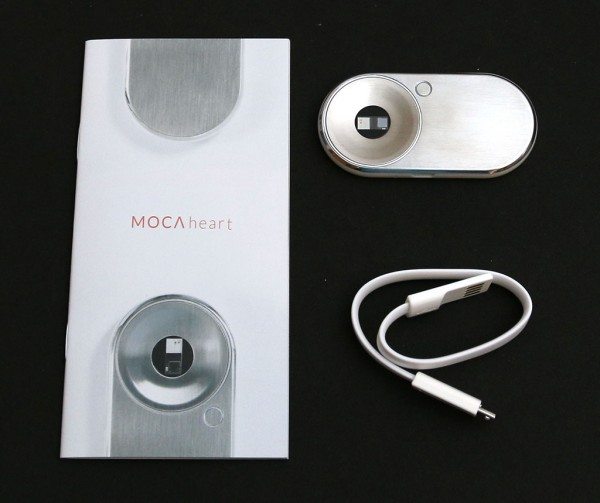 What's in the package?
MOCAheart tester
USB charging cable
User guide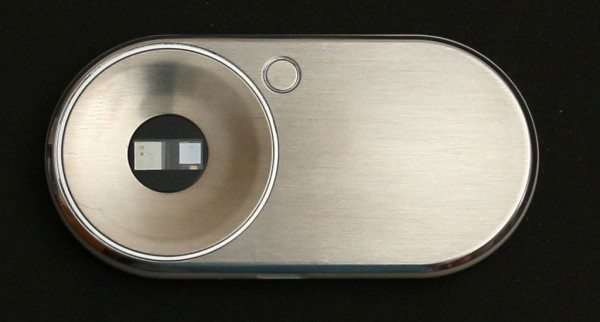 The MOCAheart device is a light weight device that is small enough to fit in a pocket or gear bag. The top surface of the tester is made of stainless steel. There's a shallow bowl-shaped area on the left side. This is the PPG light sensor where you place the pad of your left thumb. There's a power button to the right of the sensor and then the flat area to the right is an EKG sensor, where you place your other thumb.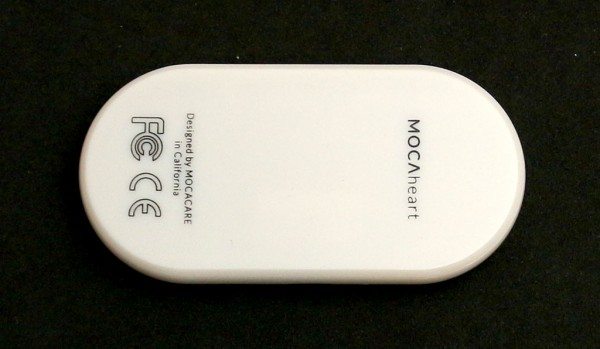 The back of the device is white plastic.

On the bottom edge is a micro USB cable used for charging. To the left of the USB port is a small LED which glows red while the MOCAheart is charging and turns green when charging is completed.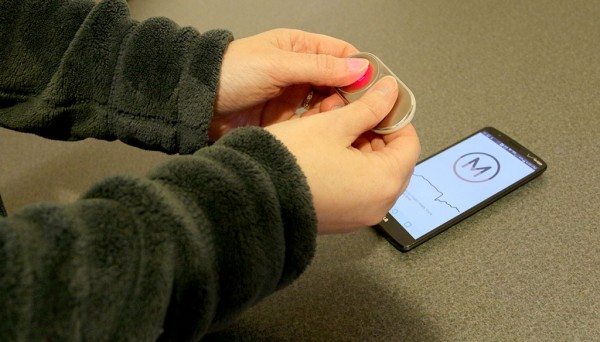 Using the device is very easy. Just charge it using the included USB cable. The device fully charges in about an hour. The battery will last about 3 days with regular use, which is 3 – 5 measurements per day. Once the MOCAheart is fully charged, you'll need to install the iOS or Android app on your mobile device and make sure that Bluetooth is enabled. When you first launch the app you will be prompted to create an account.
To measure your heart rate and blood oxygen level, you launch the MOCAheart app and press the power button on the MOCAheart device. It will automatically detect that you want to take a measurement and will show you how to hold the device. Then you wait for about 20 seconds for the test to complete. The test will be awarded a number from 1 – 5, which is the MOCA index. What is the MOCA index?
MOCA INDEX is a qualitative measurement of your blood flow correlated to your blood pressure.

The MOCA INDEX simplifies a complex body function into a single number to help illustrate a better picture of your cardiovascular health. By tracking your MOCA INDEX daily with MOCAheart, you can see changes associated with your lifestyle, exercise, diet, etc. Remember MOCAheart is not a replacement for recommended medical testing. Rather, it is a simple and quick way to track your health and help you notice when changes occur.
Besides the MOCA index number, the test will show your heart rate and SpO2 level. SpO2 stands for your oxygen saturation or blood oxygen level. Why is your blood oxygen level important? Trends in your blood oxygen level can help detect oxygen deficiencies, particularly for those who are climbing in high altitudes or people who have cardiovascular or pulmonary conditions.
Each time you complete a test, the results are saved in the app. You can refer back to the results to see trends that might help prompt you to make lifestyle changes that can improve your health. You can add notes to each test along with images, and even voice recordings. Other info automatically saved with each test include the date, time, location and weather. I don't understand why location and weather are important, but the info is there nonetheless. The test data can be shared with loved ones and doctors who also have the app installed. The app is also compatible with iOS 8 health kit and Apple Health.
The MOCAheart is very easy to use, so it does have that going for it. But is it worth the $149 price tag? In my opinion, I don't think so. You might already have a device with the same features built in. The Samsung Galaxy Note 5 has both a heart rate sensor and a SpO2 sensor. If you don't care about your SpO2 levels, there are a lot of apps that you can download for your phone that will measure your heart rate using the camera on the back of your phone. If you want a stand alone device, I found one that is less than half the price of the MOCAheart and it also syncs with an app on your iOS smartphone. If you don't care about syncing the data, you can find fingertip pulse oximeters that measure your heart rate and SpO2 levels for $15 and up. For most people who want to check their vitals, a much cheaper device should work just fine. I would suggest a stand alone blood pressure machine too if you're really serious about keeping an eye on your health. They can be purchased for around $40 – $80.
Source: The sample for this review was provided by MOCAcare. Please visit their site for more info.
Product Information
Price:
$149
Manufacturer:
MOCAcare
Requirements:

iOS 8 or later and Bluetooth 4.0 BLE or later; Android mobile phones supporting BLE

Pros:

Easy to use
No wires or cuffs
Share data with loved ones and doctors

Cons:

Too expensive
Some smartphones have heart rate and SpO2 sensors built in