We use affiliate links. If you buy something through the links on this page, we may earn a commission at no cost to you. Learn more.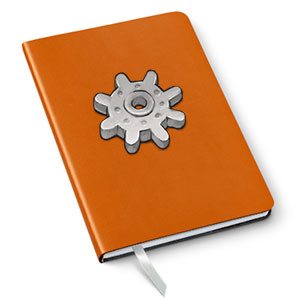 I was starting to get the feeling that Google hated me. Why? Because I ordered a 64GB Nexus 6P in Frost white on the first day it was available for pre-order and I still haven't received it while other people who ordered days and weeks later than I did, already have had their phone for days or more than a week! Let's back up a little bit. When I placed my order on September 29th, I was given a shipping date of November 6-9. Gadgeteer Dave Rees ordered a 6P on the same day I did, but he ended up cancelling his order because he decided he really didn't need a 128GB version and he re-ordered a 64GB version in Graphite the next morning on September 30th. His shipping date was November 10-12, which was understandably after my ship date since he ordered a day later. But guess what? Dave just received his phone today, well ahead of his November 10-12 shipping window. Then there's Dennis Moore, another Gadgeteer. He ordered his 6P on October 6th and received it on October 28th! And here I sit still waiting for mine. What the heck Google!?
The thing is, I received a notification about an hour ago that my Nexus 6P has finally shipped. I shouldn't be all that grumpy about the wait since I'll end up getting it on Monday, which is November 9th. That's when they told me that I'd get it. I'm grumpy because other people received their phones before me when I ordered earlier than they did. Yeah, I know. First world problems, right? Sigh… Everyone has a shiny new phone except for Julie. Ok, I'm done whining. I think.
What's even funnier is that Dave and I both almost cancelled our orders last week over the whole bending video posted on BGR. I probably would have gone ahead and cancelled, but the next day my order switched to processing and the option to cancel was removed. Thankfully, the bending scandal turned out to probably be a non-issue. After all, smartphones are not slabs of steel.
Oh, I'm not quite done whining. There's also the fact that some people received emails from Google apologising for shipping delays and even were issued a $25 credit on their purchase. Guess who didn't get an email or a credit? Yes, me. See, Google does hates me.
Until Monday, I'll just have to live vicariously through Dave. Although he's barely talking to me right now because he's too busy fondling his new phone.
In other news, I finally got around to updating my Julie's Favorite Gear page. At least it's current until Monday when I get the Nexus 6P. I hope.
Update 11/06/2015
I just finished talking to a support rep at Google. They will be giving me the $25 credit after my credit card is charged when I receive the phone on Monday. Yay 🙂
Never miss one of our posts again. Sent MON, WED, and FRI with the latest gadget reviews and news!