We use affiliate links. If you buy something through the links on this page, we may earn a commission at no cost to you. Learn more.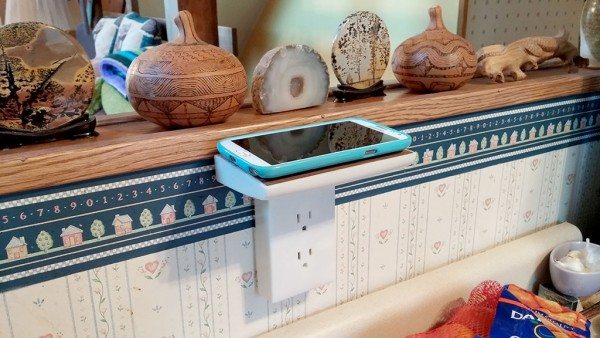 Whenever I proclaim my love for wireless charging, there are people who make fun of me asking if I am too weak or lazy to plug in a USB cable like the rest of the world. I know that using a cable isn't difficult or a huge hardship, but once you start using wireless chargers you quickly come to understand that easy is better. It's much easier to set your phone on a charger than it is to fiddle with a cable. All of the wireless chargers that I've reviewed in the past few years require an AC adapter and some space on a flat surface for the dock. The WallJax EZ which is currently a project seeking $125,000 funding on Indiegogo, doesn't require either because you plug it directly into an outlet on your wall, which makes it almost perfect.
Note: Images can be clicked to view a larger size.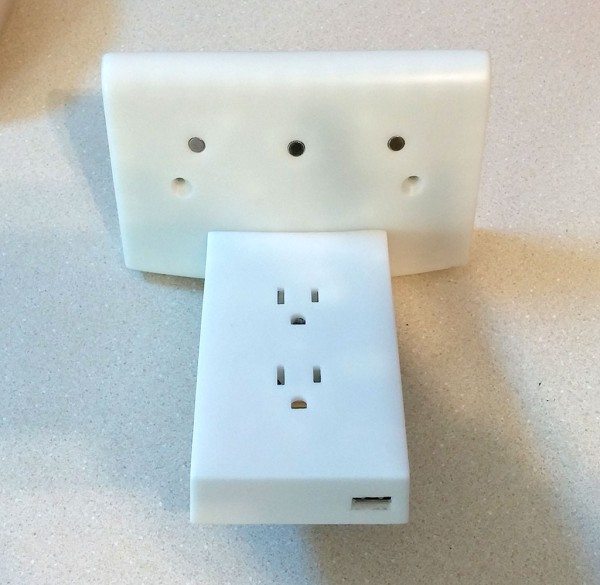 The WallJax will be available in two different versions. There's the WallJax Float and the WallJax EZ. The Float can be positioned on a wall and requires some wiring work. The WallJax EZ just requires an existing 3-prong wall outlet. I was sent a prototype of the WallJax EZ. I don't know how much different the final product will be, but this review should give you an idea of what the product will be like as far as installation and usage.
The WallJax EZ is made of white plastic with a flat charging surface, three magnets for keys and two 3-prong US power receptacles. There's also a USB connector on the bottom edge that can be used to power non-wireless charging capable devices.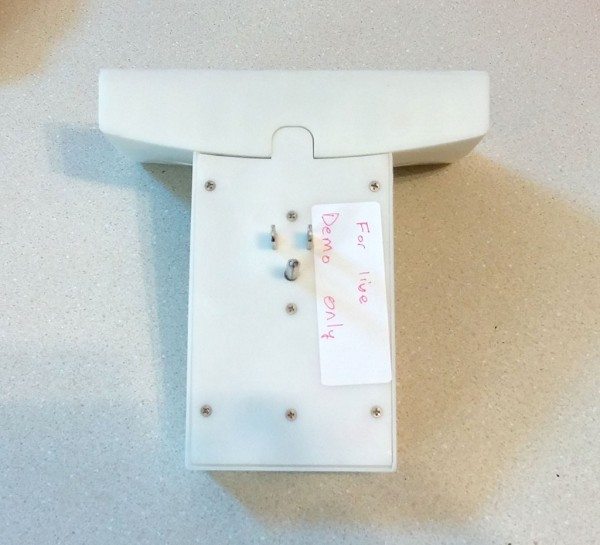 The WallJax EZ easily plugs into one of your existing wall outlets (it must have 3-prongs) and will sit flush with the wall.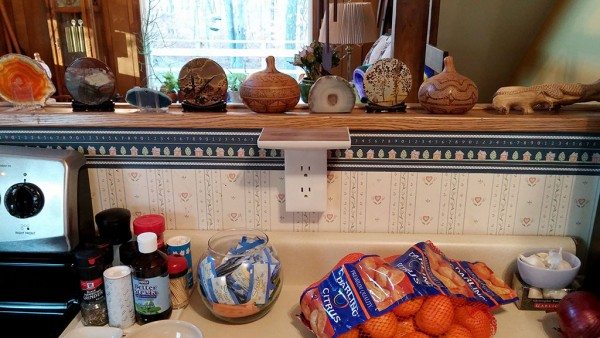 Although you can plug the WallJax EZ into any of your existing outlets, you will probably agree that using an outlet that is higher on a wall will be much more convenient that one at floor level. My kitchen has several mid-wall height outlets, so I chose one of them for my testing.
Notice the surface of the charger. It's real wood, and not just a decal. If you don't like that style, you can also choose a plain white plastic version of the EZ charger.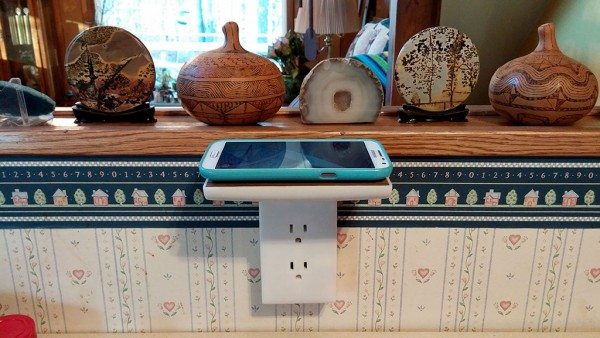 Plugging in the charger is simple. The flat charging surface is sized large enough to accommodate a Samsung Galaxy Note 2 (with a Qi compatible receiver patch installed). I also tested the EZ with my LG G3 (also with a Qi-capable charging patch installed between the battery and back cover).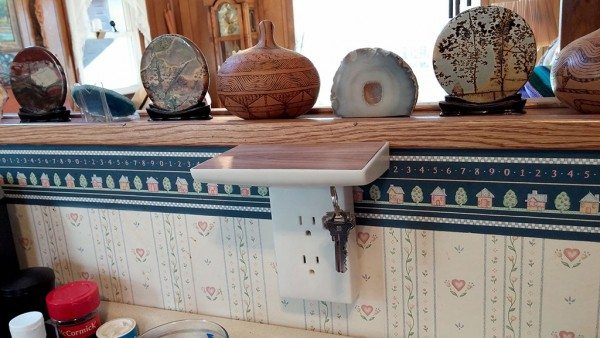 The three magnets on the bottom of the charging ledge can be used to hold key rings. The magnets are quite strong which will allow them to hold a keygring with multiple keys securely.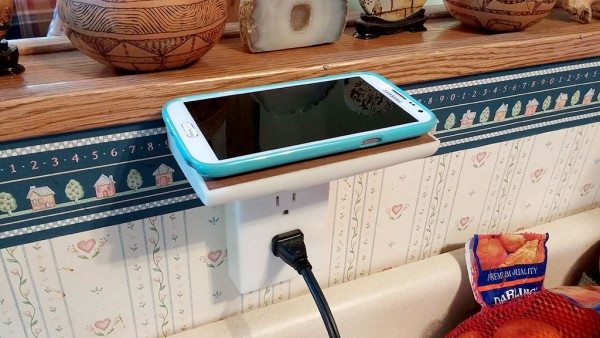 In addition to charging wireless capable devices (see compatibility list on the WallJax site), the WallJax EZ's outlets can be used normally.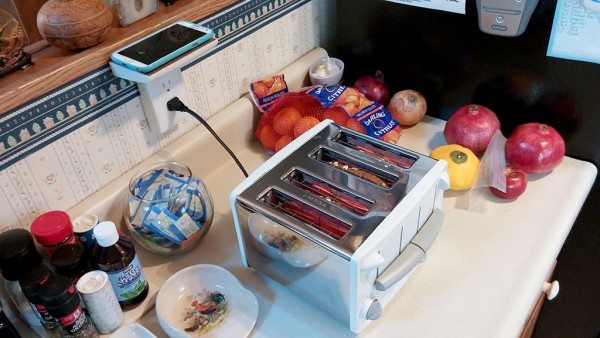 My toaster worked fine while also charging the phone.
There's only one issue I ran into while testing the WallJax EZ. Plugging in a power cord into one of the two sockets and then removing the cable will pull the charger out of the outlet as well. You have to remember to hold the charger as you are removing the plug. It would be nice if the prongs on the back of the WallJax EZ could be a little wider.
The WallJax Indiegogo campaign ends in 11 days. They are seeking $125,000 and their current totals don't look good for them to reach their goal. I hope they do though because I like this charger and the Float version become available. I wish I had more outlets in my home that are higher on the wall because I'd want several of these throughout my house for easy charging everywhere.
Source: The sample for this review was provided by WallJax. Please visit their site for more info or pre-order through Indiegogo.