We use affiliate links. If you buy something through the links on this page, we may earn a commission at no cost to you. Learn more.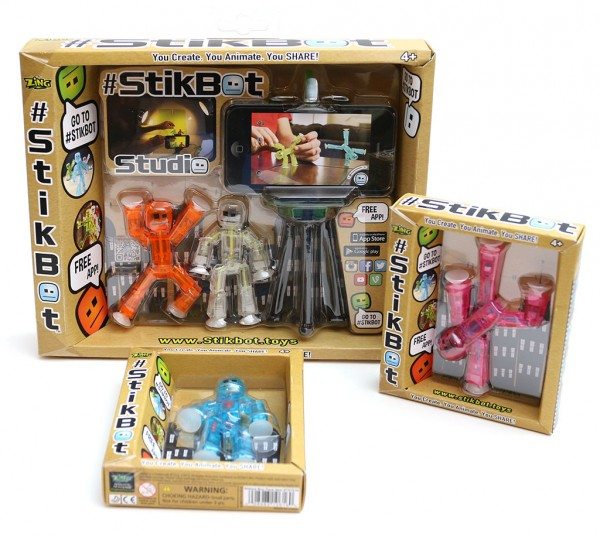 StikBot is the world's first social media sharing toy. What exactly does that mean? StikBots are posable figures that kids and adults can use to create stop motion videos that are then shared to sites like YouTube and Instagram. It's a fun idea to get kids interested in film making, but are StikBots the way to do it? Let's find out.
Note: Images can be clicked to view a larger size.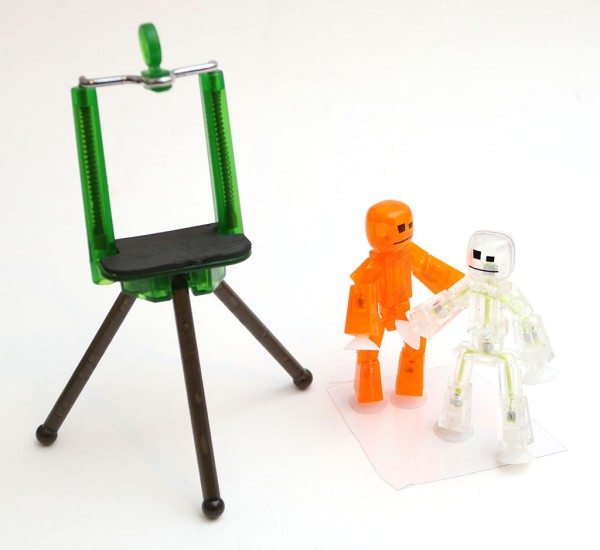 StikBots can be purchased individually or in the Studio Pack like the one that was sent to me that includes a tripod for your smartphone and two StikBots.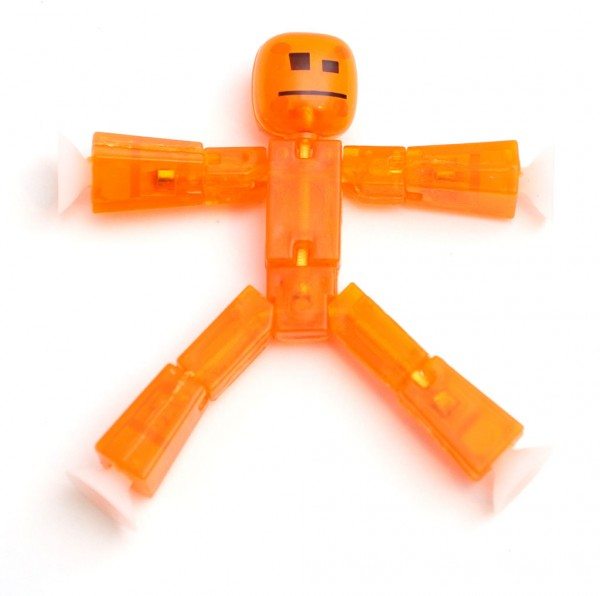 The StikBots are simple little jointed figures that come in a variety of colors and are made of plastic with suction cups on their hands and feet.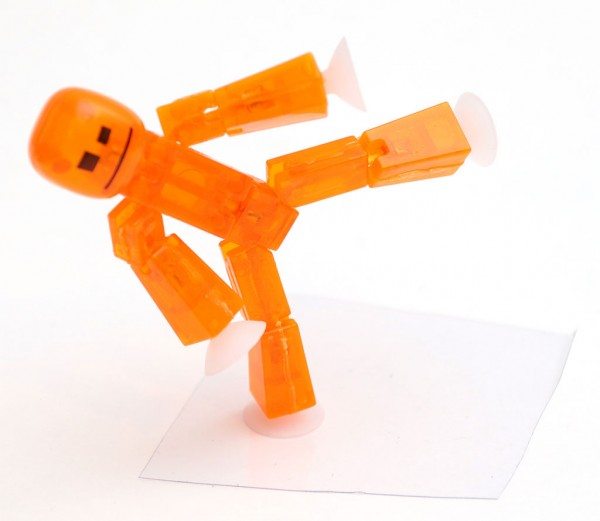 Their body is held together with elastic cords that make the posing easy, but not real accurate. The suction cups work best on very slick surfaces like glass. They will stick on other smooth surfaces but tend to detach within a few seconds and fall over. So the slicker and shinier the surface, the better they will stick. This is important because the stop motion video depends on the figures staying in the same location with very slight movements.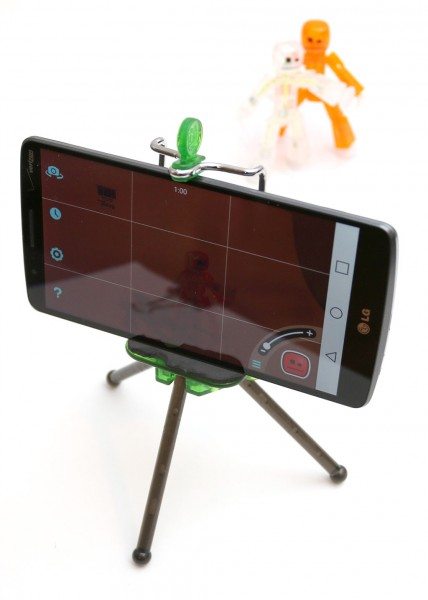 Using the free iOS or Android StikBot Studio app, you pose your StikBots and snap a picture. Then you move them very slightly and snap another picture. Move them again and snap another photo and on and on and on until you have created your full video. To avoid camera shake, you can use the volume control on your headphones to "snap" photos.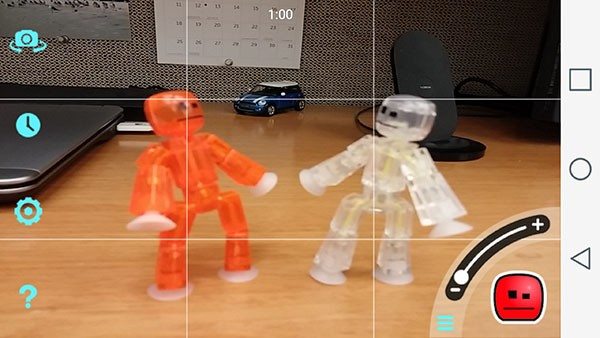 The app's interface is very simple. There's a shutter button in the right corner (the red StikBot head) and a zoom slider.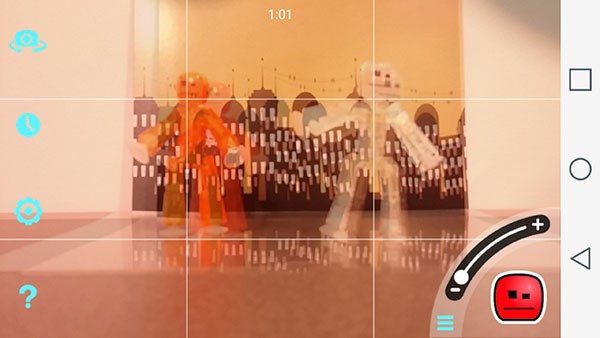 When you take an image, the viewfinder will change to show a ghost of the last image you snapped. This helps you see how much or little to repose the figure for the next image. The app then takes all the single photos and strings them together into one video. Because StikBots animate best at lower frame rates, the app is set to shoot at 10 frames per second, making it easy to know how long your video will be (60 frames = 6 seconds).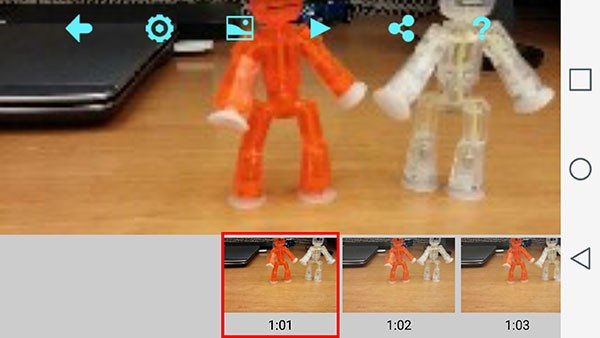 When you're done, you can add music or sound effects to different frames.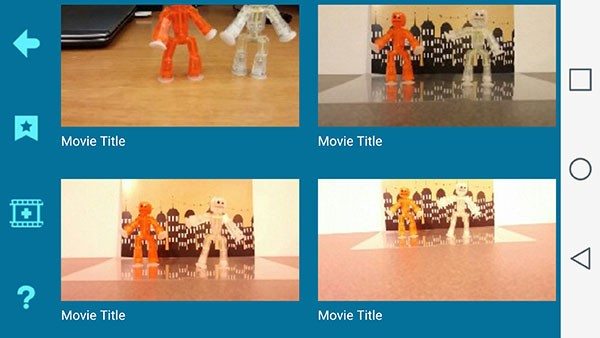 You can then watch or share your videos.
See it in action
Wow, that one second video was totally epic wasn't it?
StikBots are cute and the app is simple enough for even small children to use. But here's the thing, you can create these types of videos with your existing toys and other posable figures like LEGO minifigs. Your existing toys might not have suction cups for feet, but I found the whole suction cup feature to be lacking because they only work best on surfaces like glass. There are other free apps out there that you can use to create stop motion videos. Heck, you can use the StikBot app since it's free.
Final verdict: Cute, and promotes creativity, but I don't think they are worth buying unless you want to collect the different colored StikBots for some weird reason.
Source: The sample for this review was provided by Zing Global Ltd. Please visit their site for more info and Amazon to order.
Product Information
Price:
$4.99 and up for one StikBot, $9.99 for StikBot Studio Pack
Manufacturer:
Zing Global Ltd.
Retailer:
Amazon
Pros:

Promotes creativity
Helps kids learn about stop motion animation

Cons:

Suction cups don't stick very well or very long
Expensive for what you get