We use affiliate links. If you buy something through the links on this page, we may earn a commission at no cost to you. Learn more.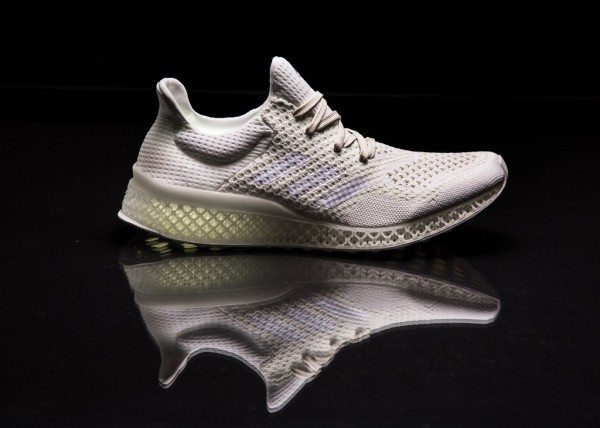 I have incredible difficulty finding comfortable exercise footwear because I have flat feet. Most of the time I find myself exercising without shoes at all. This may no longer be a problem for people like me with the advent of the Futurecraft 3D, which is a 3-D printed, customized midsole for running shoes. Adidas, in conjunction with 3-D printing company Materialise, have worked together to bring about this new type of running shoe. According to Materialise, "The midsoles were… laser sintered in TPU, the first durable fully-flexible 3D printing material to be used in a consumer product, through Materialise's certified manufacturing process."
Imagine walking into an adidas store, running briefly on a treadmill and instantly getting a 3D-printed running shoe – this is the ambition of the adidas 3D-printed midsole. Creating a flexible, fully breathable carbon copy of the athlete's own footprint, matching exact contours and pressure points, it will set the athlete up for the best running experience. Linked with existing data sourcing and footscan technologies, it opens unique opportunities for immediate in-store fittings. [from Adidas Group]
Although this is a prototype, Futurecraft 3D appears to be a wonderful answer to an age-old problem – ill-fitting footwear. To have custom footwear instantly – oh what a dream come true!