We use affiliate links. If you buy something through the links on this page, we may earn a commission at no cost to you. Learn more.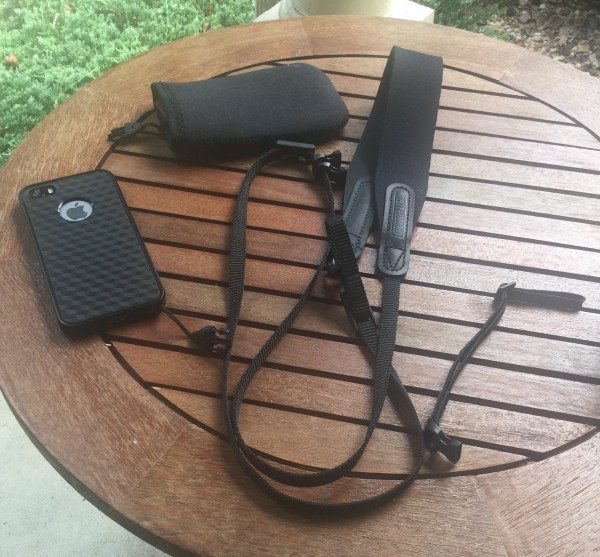 Back when our belts were bristling like Batman's utility belt and fanny packs were seen constantly, I read a humorous piece about how we male geeks carry our gear. The author was proposing that we have to have a popular, masculine person start using something before it becomes socially acceptable. No one really carried a satchel before Indiana Jones and Jack Bauer made it macho. So he was advocating bandoliers for technology. He cited Chewbacca as a role model, but was seeking others. Despite the ridiculous imagery, this is what came to mind as I was using the latest case for my phone, the OpTech Smart Sling.
Note: Photos may be tapped or clicked for a larger image.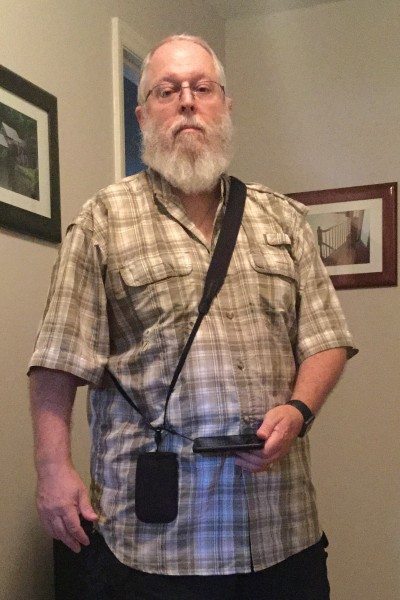 The sling is a simple unit which can be worn over either shoulder. There are two clips that slide on the thinnest part of the strap. Either can be used for both of the two items included in the package: a form-fitting smartphone case, or a neoprene pouch. (There's also a wrist lanyard that can be used with either case, or looped around a belt. It can even be looped around the main sling, if you want to be really meta!) The OpTech website sells these clips with two different sized cords attached: 1mm or 1.5mm Nylon cord loop. The Smart Sling has the smaller cord size attached to the case and the neoprene sack.
At the connection between the two ends, there is a patch of neoprene stitched onto the strap to allow it to stay on the shoulder easily. The strap is adjustable from as small as you'd like to 56″ via a sliding buckle. There's also another buckle that just slides anywhere on the strap, which can be used to keep the clips at a certain height, like close to your face for photos or speakerphone calls while needing use of your hands elsewhere.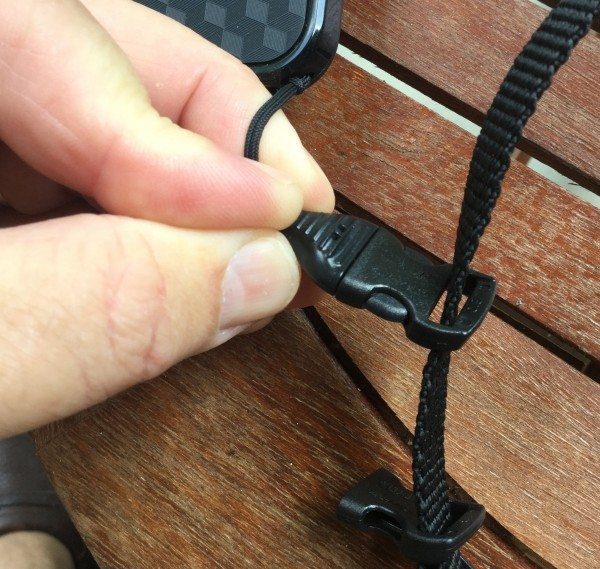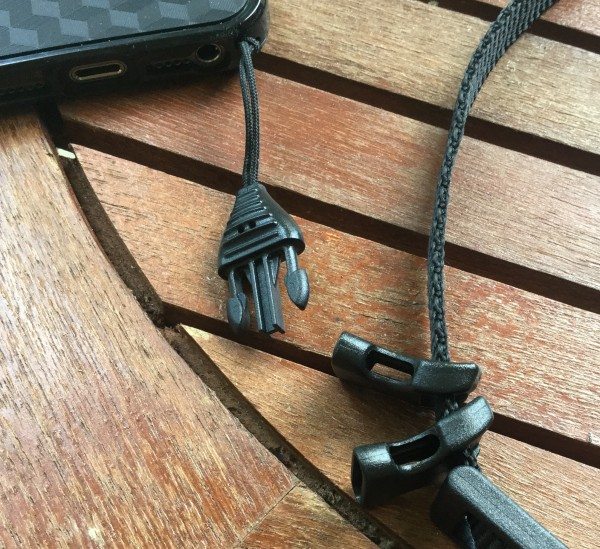 In use, the sling is fairly inconspicuous. Being very thin and black, it blends in much better than, say, a sling bag, belt pack, or a shoulder holster-type arrangement. You can use your device while its clipped onto the sling, and you don't have to worry about being jostled by fellow tourists, grandkids at birthday parties, or dropping your phone off the edge of that steep but picturesque cliffside.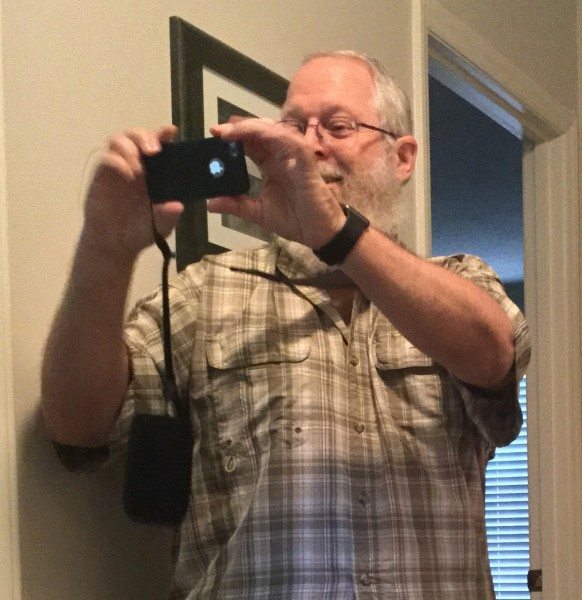 Another use for the Smart Sling is to steady your handheld camera shots. Schlepping a tripod, monopod, or, heaven forbid, a selfie stick around to steady a shot is so difficult, to say nothing of irritating to those around you. "Excuse me while I erect this 2 square foot tripod to steady my tiny camera phone with the powerful camera for three shots." Yeah, I've done that, and, trust me, you won't dig it! Nor will your fellow travelers. With the sling securely around your trunk and the phone attached, you simply pull the device away from your body until the sling is taunt, and your pictures will be far less fuzzy.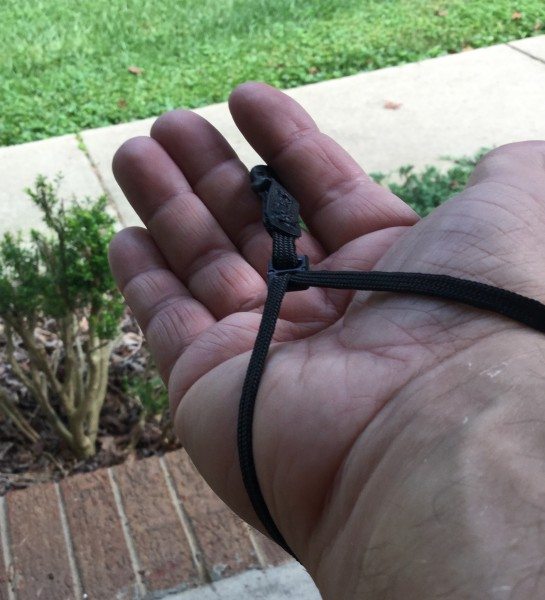 All in all, I like the TechOps sling. At $50, it's a tad expensive for what it is: a piece of webbing sewn to a strip of neoprene with some adjustment points and QD clips. At their website you can purchase 2 Mini-QD loops that the case and pouch are secured with for $7. Add on one of their various slings, and you've got the whole thing, customized to your liking for less money. All you'd need is a case specific to your phone, drill a couple of holes in it, and loop the Mini-QD loop through it, and you're good to go.
But, if you're not the DIY type, this is a well-made piece of kit that can safely hold your devices while you walk, cycle, work, or just generally go about your day. And isn't your phone's safety worth $50?
Source: The sample for this review was provided by OpTech. Please visit their site for more info.

Product Information
Price:
$50
Manufacturer:
OpTech
Requirements:

Device that can be fit into a case or bag in the list supported

Pros:

Simple
Inconspicuous
versatile

Cons:

Kinda geeky-looking (Chewbacca notwithstanding)
a bit expensive