We use affiliate links. If you buy something through the links on this page, we may earn a commission at no cost to you. Learn more.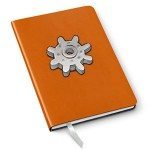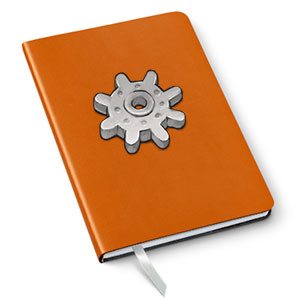 It's been almost three years since I put my iPhone 4s in a drawer and switched over to an Android device as my full-time smartphone. Since I made that switch, I've used a Samsung Galaxy SIII, a Samsung Galaxy Note 2 and my current phone, an LG G3. I've also used Android tablets like the Nexus 7 and my current favorite, the Samsung Galaxy S Tab 10.5. During these last three years, I've felt superior to iOS users because I have been able to do so much more with my Android phones than they can with their iPhones. I used all those cool Android features like Qi wireless charging, NFC, widgets, micro SD cards and I have even used Tasker to create elaborate macros that triggered when I got in my car and would start streaming music which I could then control with a wave of my hand. Sounds awesome, right? Then why am I thinking about going back to an iPhone?
The thing is, as time has gone by, I started realizing that I haven't been using all those gee whiz Android features that much anymore. Although I still love Qi charging, I can't remember the last time I used an NFC tag for a task other than pairing with a Bluetooth headset or speaker. As for widgets, they have been one of the main reasons why I have confessed my love for Android. But in all honesty, I have really only ever used one widget! It's a calendar widget that shows my upcoming appointments and events on the home screen. That's it. And I have become "blind" to it and rarely even pay attention to at it anymore. These days I just set my events and appointments to send me an email reminder a day or two in advance, so I won't forget something.
Micro SD cards are another feature that has been on my smartphone feature must have list. But these days the majority of Android phones don't have a built-in expansion memory slot and the only way I ever use mine is to store images taken with the camera. With automatic image backup to the cloud, having an micro SD card really isn't that important to me anymore.
What about those macros I made with Tasker for playing music my car? I still use one that pops up a menu with large buttons for Pandora, Spotify and favorite people to call, but the special media control scripts I had that allowed me to control music with hand gestures has been replaced with the Satechi Bluetooth Media Button which works a lot better and doesn't rely on scripts that can sometimes go wonky.
When it comes down to it, most of the features that I claimed made Android so much better than iOS, are features that I haven't even been using. Does that make me a feature hypocrite? I some ways I think it does. I'm sorry.
Ok, so I'm not using all the features of my Android phone. Why do I feel the need to switch to iOS? It comes down to being bored, wanting a change and one big reason that is inherent to Android – slow OS updates. Waiting for OS updates to come to your Android phone is an exercise in patience. Unlike iOS updates which are available to everyone on the day Apple releases them, Android phone owners have to wait for their phone maker and carrier to test and release the update. This can take weeks or more likely months to happen. As someone who likes to always have the latest and greatest features and bug fixes, this can be really frustrating.
I was really close to using one of my upgrades on Verizon to get the iPhone 6 or 6 Plus at a discount, but with the 6s and 6s Plus due to be available in a few weeks, I'm waiting. I haven't been this excited about a new phone in a long time, so if I don't change my mind (I am female you know…), then I will probably be plunking down my hard earned cash for a new iPhone really soon.
What about you? Are you in the same situation as I am? Ready for a change and considering switching to an iPhone or to Android? Tell us all about it in the comments below.