We use affiliate links. If you buy something through the links on this page, we may earn a commission at no cost to you. Learn more.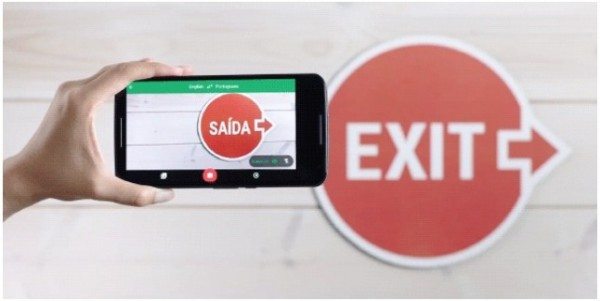 In the past, the Google Translate app would allow you to snap a picture of a sign and translate it in 36 languages. But since January 2015, Translate (iOS and Android) now allows you to tap on the camera icon within the app, point your phone at any sign, menu, instruction manual, etc. and instantly perform two-way translation in seven languages (English, French, German, Italian, Portuguese, Russian and Spanish) even if you don't have any internet or data connection AND without having to take a picture. The most recent update on July 29 adds 20 more languages to the instant visual translation (two-way translations from English to Bulgarian, Catalan, Croatian, Czech, Danish, Dutch, Filipino, Finnish, Hungarian, Indonesian, Lithuanian, Norwegian, Polish, Romanian, Slovak, Swedish, Turkish and Ukrainian and one-way translations from English to Hindi and Thai). Visual recognition of letters or characters is made possible through deep learning using a convolutional neural network. For more information about how this works, please visit Google's Research Blog. 
The update in January also allowed you to translate conversations between 32 languages more quickly. Within the app, you select the languages that you need (e.g. English ↔ Spanish), press the microphone button and speak in the selected language. When you press the microphone button again, the app will listen for both languages simultaneously and then translate for you (real-time translation of conversations). The July 29 update improved the voice conversation mode to be even faster when using slow mobile networks.
You can find the Google Translate app in Google Play and the App Store. Try using these feature in Translate – they're fascinating in action.
See instant visual translation in action: