We use affiliate links. If you buy something through the links on this page, we may earn a commission at no cost to you. Learn more.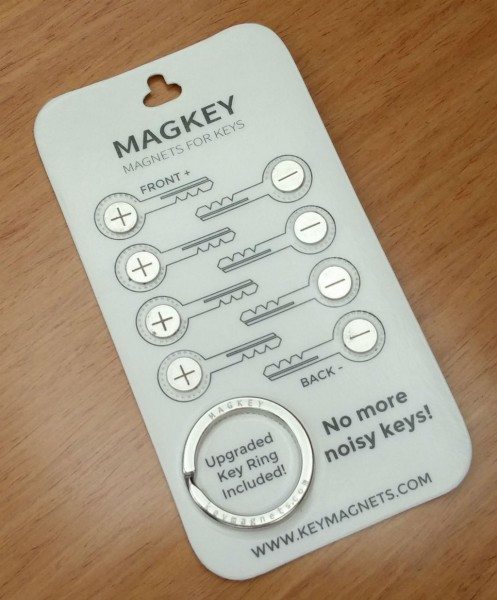 I'm currently going through a minimalist stage where I am reducing my "stuff" down to just the items that I actually use on a regular basis. Case in point, this past weekend, I did a major gadget purge of my office (Gadgeteer HQ) and ended up taking four overflowing storage tubs of old review items up to my day job for one of my famous gadget giveaways. It felt good to get rid of all that stuff that has been taking up space in drawers and shelves for so long. My next step is to do an audit of my EDC (every day carry). First up is my keychain. Can the MagKey Magnetic Smart Key Holder make a difference? Let's find out.
Note: Images can be clicked to view a larger size.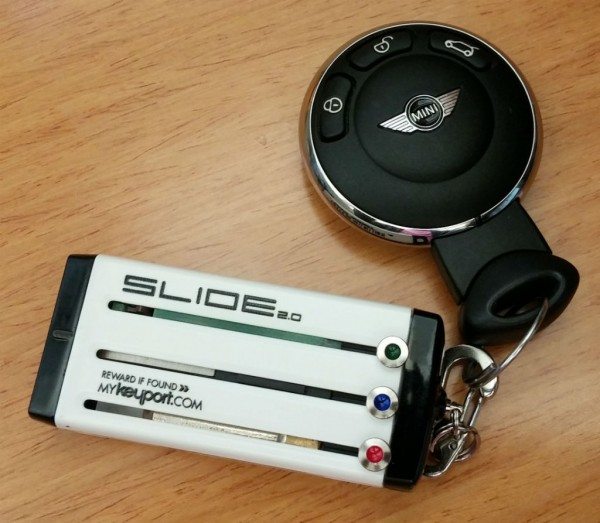 My key management gadget of choice has been the Keyport Slide 2.0 which I reviewed almost two years ago. I love the Keyport because it keeps all my keys and keychain gadgets in one small package. My Keyport has two keys, a flashlight, ink pen, USB flash drive and a bottle opener. But I don't carry a purse, so even though the Keyport is small, it's not very pants pocket friendly for me. In the Winter months it's no issue because I can put the Keyport with my car fob in my coat pocket, but during the Summer months I almost always detach the Keyport and leave it in the car when I go into stores.
I started thinking about what I use on a daily basis and realized that of the six "blades", there is only on that I use – my front door key. Time for a change and as fate would have it, the folks that are running the MagKey Kickstarter project contacted me to ask if I would like to review it. You can guess my answer.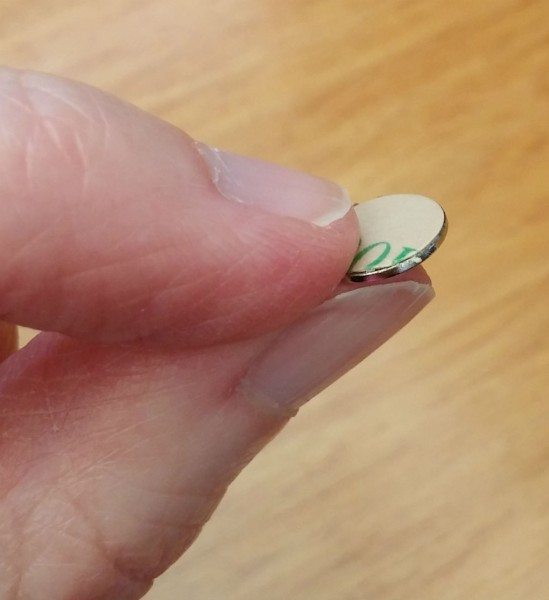 MagKeys are one of those products that make you say "why didn't I think of this?". They are Neodymium magnets (less than 1mm thick) that have a 3M peel and stick adhesive on the back. One set of MagKeys includes enough magnets to use with four keys. The idea is that the keys will stick together when you're not using them, to prevent noise and make your keychain more organized.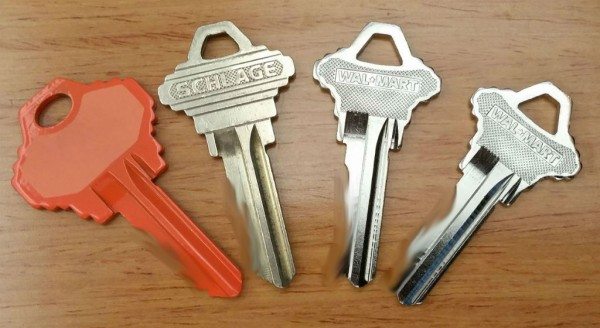 The MagKeys stick-on magnets will work best with keys that have a flat head so that the adhesive can get a better grip. I picked the four keys you see above and included one key with some ridges (the second key on the left) to see if the MagKey magnets would have any issues falling off.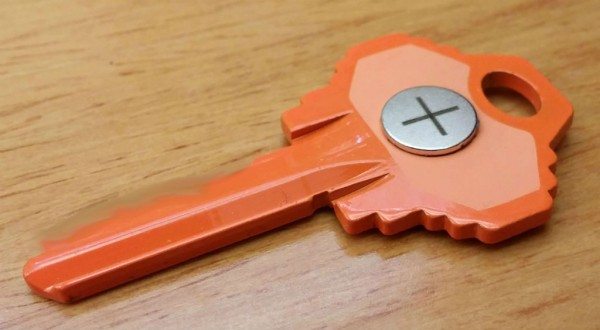 Installing the MagKeys is just a matter of peeling and sticking. There are two magnets per key. A positive and a negative. The magnets are clearly marked so there will be no questions. That said, I wish the magnets were color coded instead of labeled with a + or -. You'll want to pay attention to which side you stick the magnets so that they all line up correctly with the keyed edge on one side and the straight edge on the other.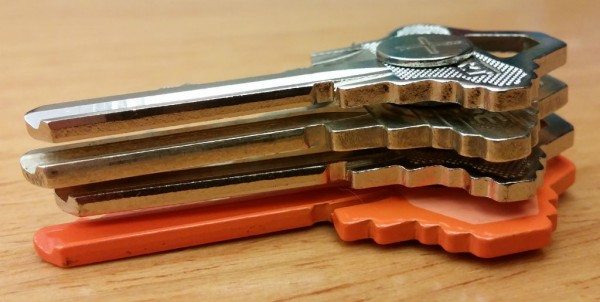 After sticking the MagKeys on the keys, they stack up perfectly with minimal bulk or weight added. You can also remove the outer magnets of the top and bottom key. This will help prevent against credit card demagnetization.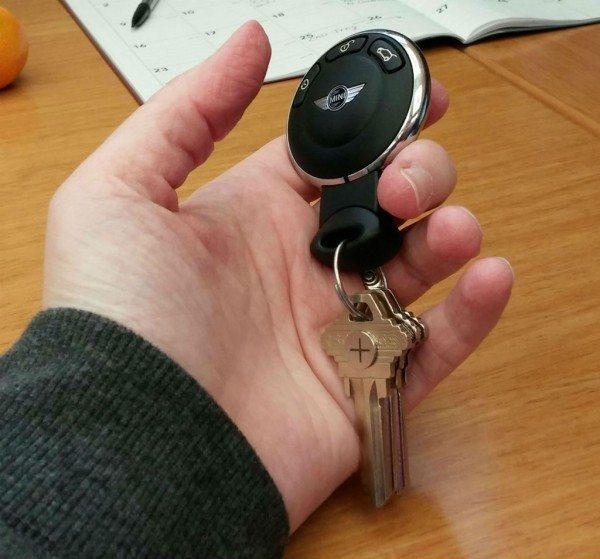 Then you can put the keys on your existing keyring or the keyring included with the MagKey set. This is minimalism at its best. There are no special cases, screws or Velcro. Just your keys that magnetically stick together when you're not using them and easily separate when you need to use one. The magnets are neither too strong or too weak. Be aware that the keys won't stay in that perfect stack all the time. If you put the keys in a bag or a pocket, they will probably swivel on the magnetic axis. But as soon as you pull the keys out, they straighten out.
So far I really like the simplicity of the Magnetic Smart Key Holder. My keychain might not look as cool as when I was using the Keyport Slide, but it definitely fits in with my newly adopted minimalist lifestyle.
The MagKey Kickstarter campaign has already way surpassed their funding goal. $12 will reserve a set of MagKeys with shipping estimated for January – February 2016.
Updates 05/02/16
I am still using the MagKey magnets on my keys. After almost a year of every day carry, the small magnets are still attached to the keys with no signs of them falling off anytime soon.
Source: The sample for this review was provided by MagKey. Please visit their site for more info.
Product Information
Price:
$12
Manufacturer:
MagKey
Retailer:
Kickstarter
Pros:

Easy to use
Keeps your keys from rattling

Cons:

Only enough magnets for 4 keys
+ and - labels may not appeal to everyone