We use affiliate links. If you buy something through the links on this page, we may earn a commission at no cost to you. Learn more.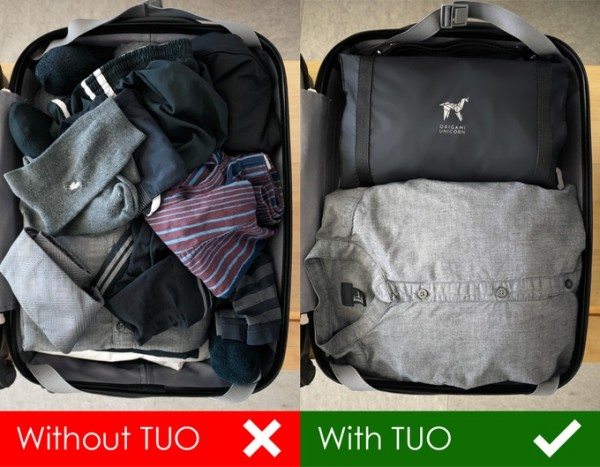 I love traveling with my family, but detest packing for a stay away from home. I like having everything neat and orderly; unfortunately, packing a suitcase is akin to solving a Rubik's cube for me. Even if I manage to pack everything away nice and neat, my suitcase usually is a disaster by the time I arrive at my destination.
Fortunately, relief is in sight. The TUO is a lightweight organizer that contains three separate, zippered compartments to store your unmentionables and other small items. Each compartment has elastic pockets to keep your items in place. After securing your items, the TUO rolls up to conserve suitcase space. Additionally, the TUO's detachable handle allows you to hang it in the bathroom, in a closet, or anywhere else you may find convenient. Finally, the TUO includes a two pocket laundry bag to keep dirty clothes separate.
The TUO is a Kickstarter project that can be backed for as low as $39. If you are interested and want more information, check out their project site. Also, the makers of the TUO are providing a sample, so be on the lookout for an upcoming review.