We use affiliate links. If you buy something through the links on this page, we may earn a commission at no cost to you. Learn more.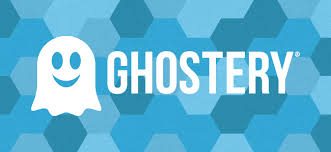 While surfing the internet, your data and activities are being tracked by many companies. Some tracking is beneficial and can provide you with a personalized experience on those websites you visit frequently, but some companies collect your data and develop a profile which they then sell. Additionally, others may not safeguard the information they collect very carefully thus leaving it vulnerable to hackers. Ghostery is a PC/Mac browser extension and an iOS/Android privacy browser used to block undesirable tracking to help you take control of your private information. It detects "trackers, web bugs, pixels, and beacons placed on web pages by Facebook, Google, and thousands of other companies interested in your activity." It gives you the opportunity to see who is tracking you, learn more about them, gives you links to their privacy policies and opt-out options, and allows you to choose whether or not to block them. Ghostery does not collect any data from users except those who choose to participate in Ghostrank, which collects anonymous information about the trackers you encounter and where you encountered them (not you or your browsing habits) to help them improve their service. 
I've tried a couple of other extensions (the Chrome versions) that block tracking like Disconnect (also available as a free download for PC and Mac, and a paid premium version for iOS or Android), which has a very nice interface and very clearly organizes the tracking companies by Advertising, Analytics, Social and Content Requests but did not seem to catch as many trackers as Ghostery. I've also tried Adguard AdBlocker which seems as comprehensive as Ghostery in the tracking entities it detects, but it only provides a log that lists the companies by URL. Ghostery is the one I prefer at the moment since it is comprehensive and has an easy to read and intuitive interface that provides the names of those tracking me as well as links to more information about those companies. Ghostery is available for free on every browser (including Chrome, Firefox, Internet Explorer, Safari, and Opera) and every iOS and Android device.