We use affiliate links. If you buy something through the links on this page, we may earn a commission at no cost to you. Learn more.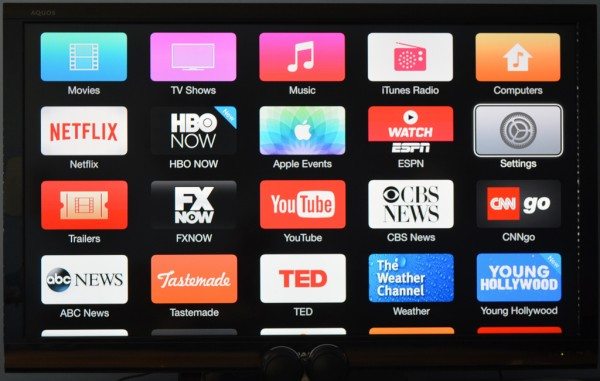 Our condo complex provides cable service as part of our monthly HOA fees, but that service is standard definition.  We rent a cable box directly from Time Warner so we can see high-def programming with our "free" cable, but we don't have any premium channels.  I feel left out sometimes when people talk about all the HBO-exclusive programming they watch, so I was very interested to learn recently that HBO would be offering a streaming service through Apple devices.  It's not the same as HBO through your cable provider, because there's no schedule – you won't have to consult the HBO guide to see what they are showing at 8:00 ET.  It's more like HBO Go; it's a streaming service that lets you choose what you want to see when you want to see it.  But it differs from HBO Go because HBO Now doesn't require you to also have an HBO subscription through your cable provider.  You'll only need broadband service to access HBO Now.
I signed up to be notified when the HBO Now streaming service was available.  I got the email Tuesday, checked my Apple TV box to be sure HBO Now was available on the home screen, and immediately signed up for the service.  I haven't had a lot of time with the service, but I like what I've seen so far.  
In the original announcement, it seemed that the HBO Now service was exclusive to Apple and their devices.  That's not the case; you can sign up for the streaming service on an Apple device or through participating broadband providers.  Optimum is the only participating broadband provider right now.  I signed up through my Apple TV using my iTunes account.  I'll receive the first month for free, and my iTunes account will be billed $14.99 for each month after the trial period until I go into my iTunes account and stop the subscription.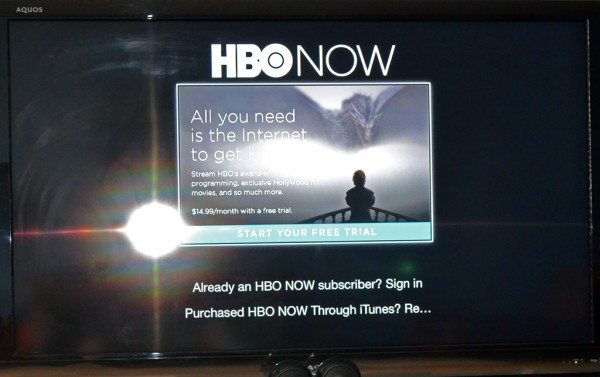 When I started the process on my Apple TV, I had to create an account with HBO Now using my email address.  (You'll get an email that requires you to complete the registration on their website, which can be done after you've finished up on the Apple TV.)  After creating the HBO Now account, I had to sign in with my iTunes account and agree to terms of service.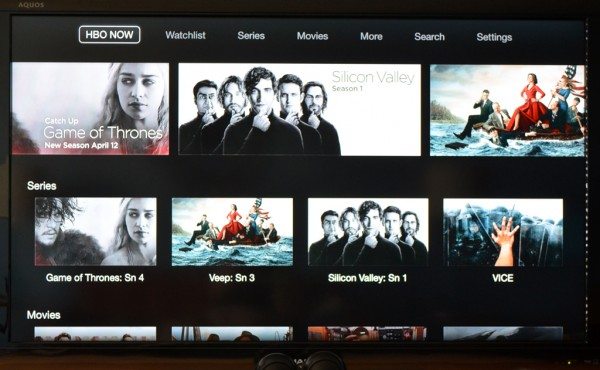 My one-month free trial started immediately.  The HBO Now interface looks similar to the iTunes service interface on the Apple TV box.  You scroll around through the thumbnails of available programs to select what you want.  The home screen shows featured titles in several categories.  The Watchlist shows programs that you've marked to watch in the future and programs you've recently watched.  If you didn't finish watching a program, going here is the quickest way to find it and start it up again.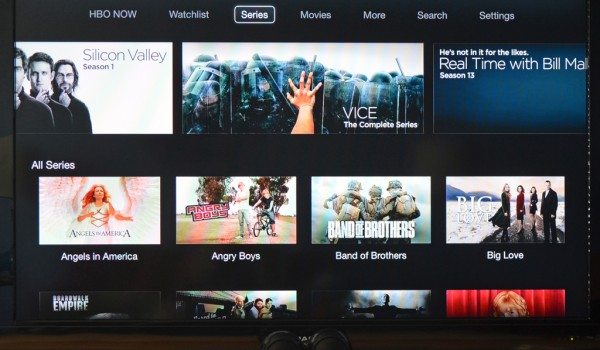 Series is where you'll go to find all of HBO's original series, like The Sopranos and Big Love.  HBO promises that every episode of every original series can be found here.  I can't possibly know if everything is there, but there are dozens of programs listed in three categories ("all series", Spanish language, and family).  Although I didn't get it in this image, Game of Thrones is definitely available.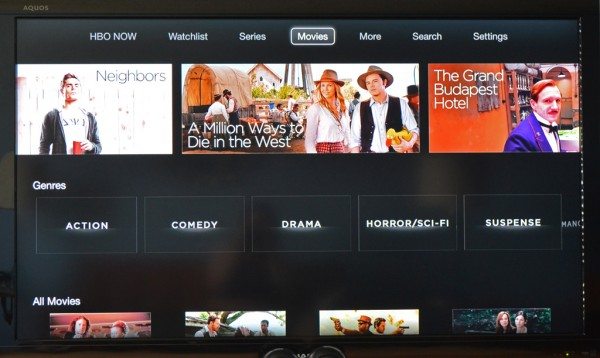 Movies isn't as exhaustive as the Series listings, but there are hundreds of entries here.  There are some new movies and some older movies.  You can look through all listings, or you can segregate them by genre.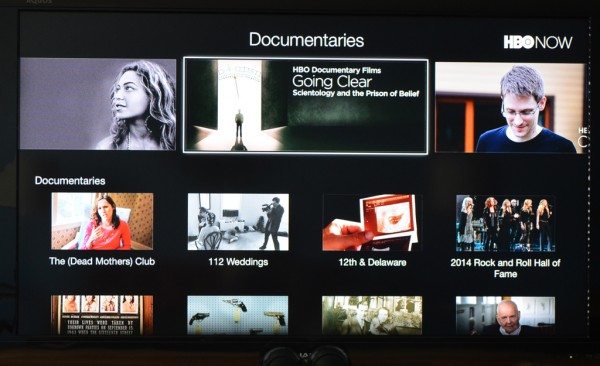 The More category includes Sports, Comedy, Documentary, Collections, and Late Night offerings.  The Sports category includes a lot of boxing matches and some sports-related documentaries.  Comedy includes many of the stand-up comedians HBO has featured over the years, but I didn't see my favorite Sinbad program listed.  Documentaries has dozens of listings of HBO programming, including their new Going Clear documentary about the Church of Scientology.  Collections is a quick place to find a few featured new offerings, family offerings, and the like.  And of course, Late Night is adult-oriented programming, like their Taxicab Confessions.
I didn't photograph the screens, but there's also a Search function.  It uses the same alphanumeric text-entry matrix that Apple TV users are familiar with.  Settings lets you set parental controls to keep the kiddies away from that Late Night category and other programming you don't want them to see.
My Apple TV is several rooms (and cement walls) away from the router, but it always has performed well over WiFi, with few lags and only occasional buffering while watching programs I rent or purchase from iTunes.  I expected that it would perform as well with the HBO Now programming.  I was a little concerned that there might be some first-day problems, as the streaming service had just "gone live".  I didn't have any problems exploring the various menus, so I decided to select a program and watch.
I had noticed that the 2014 Rock and Roll Hall of Fame induction program was in the Documentary section.  I decided to start with that so I could see my beloved Peter Gabriel inducted.  The programming was sharp and clear and definitely HD.  The sound was equally clear, and it synced perfectly with the video.  There were no lags, freezes, pixelation, or buffering while I was watching.  I watched for about an hour before I had to leave for an appointment.  When we got back, we started the documentary over again (so my husband could watch from the beginning), and it again worked perfectly.
Of course, I'll need more time to determine if the series and movies offered on HBO Now are going to be what I want to spend my $15/month for before deciding if I'll pay for the service after the free trial ends.  Streaming worked so well on the first day that I expect it will continue to work well with my Apple TV, so that won't have to factor into my considerations.
At $15 a month, it's a good deal for the cord-cutter who is a big fan of HBO programming.  It won't replace Netflix, which has a bigger selection of movies, TV shows, and other non-HBO programming.  If you've got the money to burn, both HBO Now and Netflix together, combined with an over-the-air antenna, could give you access to more programming than you could watch for less than $30 a month.
Source:  I'm using a free trial for this review.  Anyone with an Apple device or Optimum broadband can also receive the free trial at HBO Now.

Product Information
Price:
$14.99 a month after a 1-month free trial
Manufacturer:
HBO Now
Pros:

Works well with the Apple TV
Video was clear, sharp, and high resolution
Playback was smooth
Access to the entire library of HBO original series and a variety of movies, documentaries, sporting events, etc
Doesn't require an HBO subscription through a cable provider
You only need broadband to receive the service

Cons: