We use affiliate links. If you buy something through the links on this page, we may earn a commission at no cost to you. Learn more.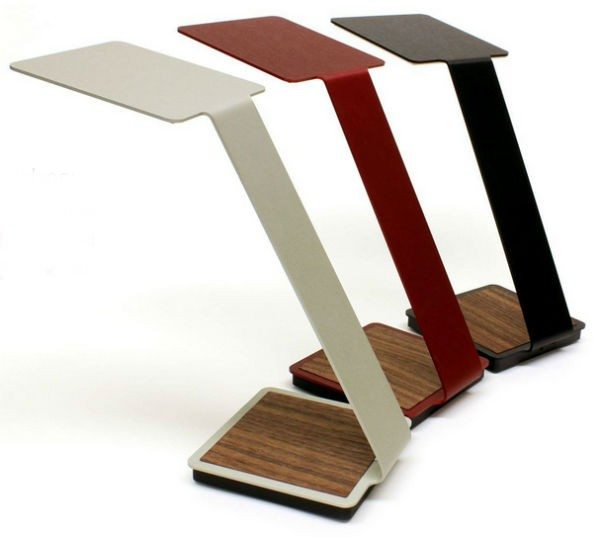 Last August Kathleen reviewed the TaoTronics Elune Dimmable LED Desk Lamp, a small task lamp that used LEDs instead of traditional light bulbs. LEDs are very energy efficient, last longer than regular light bulbs and don't generate a lot of heat. Fast forward to now and we have the aerelight which features OLEDs instead of regular LEDs. What are OLEDs?
Organic light emitting diode (OLED) is the next-generation of energy-efficient lighting, generating natural light by passing electricity through a thin layer of carbon-based organic dyes. OTI Lumionics started Aerelight Design with an exclusive focus on OLED light to demonstrate that the technology is finally ready for the consumer market. While the technology has been successfully implemented into high-end smartphone displays in the last few years, the launch of the aerelight desk lamp marks the first  consumer-ready OLED lamp at an affordable price.
The aerelight OLED lamp provides a warm, natural light and works well as a source of task lighting.  The anodized aluminum frame responds to taps to toggle power and dim the lamp. This lamp also features a base that has a built in Qi wireless charging pad, allowing any Qi-compatible device to charge by placing it on the base. The aerelight desk lamp is available to pre-order for $239 at aerelight.com.