We use affiliate links. If you buy something through the links on this page, we may earn a commission at no cost to you. Learn more.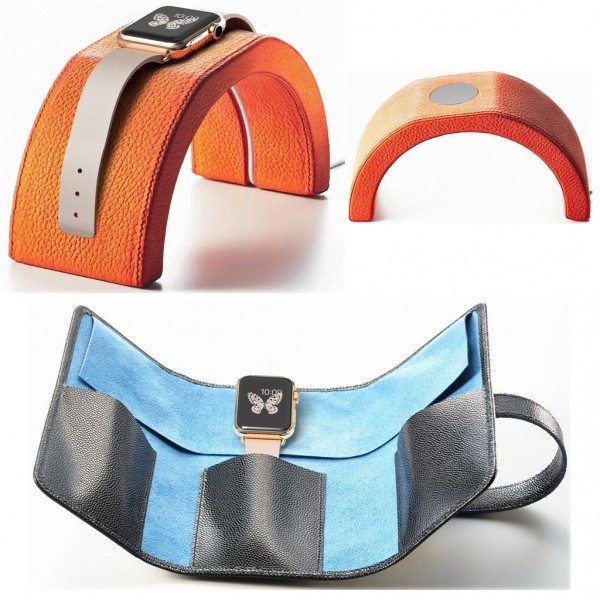 We've already seen a couple of charging stands for the Apple Watch before it's even available to pre-order, but neither of those can touch the CalypsoTimeless charger for sheer elegance.  The TimelessMoment will be handcrafted in Europe of premium Italian leather.  It will incorporate the Watch's own charging disk, and the charging cable will fit seamlessly under the arch of the charger.  You'll just drape your Watch over the charger and magnets in the charging disk will hold the watch in place.  The TimelessTempo case completes the CalypsoTimeless collection.  The TimelessTempo case is also handmade of premium Italian leather.  It has three soft compartments inside to hold the Apple Watch, charging disk, cables, headphones, or even another watch.
The Timeless collection pieces aren't available for order just yet, but Calypso says "the Timeless Tempo and Moment will be 119 USD/EUR. For the first 500 early birds the Timeless Tempo and Moment will be available for only 95 USD/EUR."  I'm not clear if this price is per piece or for both pieces.  Sign up at CalypsoCrystal to reserve your 20% discount coupon for the CalypsoTimeless collection.