We use affiliate links. If you buy something through the links on this page, we may earn a commission at no cost to you. Learn more.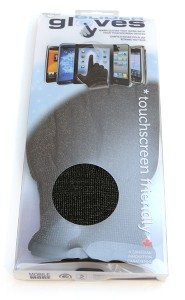 I hate winter with a passion. I think snow is pretty to look at from inside a warm house, but I loathe being outdoors when the temperature drops to less than 40 degrees. I usually get my gloves out by the end of October so I can keep my hands warm when I'm going to and from work. Gloves help make the cold bearable – barely. But gloves introduce an annoying problem – not being able to interact with my smartphone. Some smartphones can be used with regular gloves, but my LG G3 isn't one of them. That means when I get in the car I have to pull off one of my gloves if there is some reason that I need to interact with my phone. The best solution to this problem is to wear touchscreen gloves. Over the years we've reviewed a variety of them (see related links at the end of this article) but most are thin and won't keep your hands warm at very cold temps. So I went looking for a pair of touchscreen gloves specifically for winter temps and found Glider Gloves Winter Style Touchscreen Gloves. Let's take a look.
Note: Images can be clicked to view a larger size.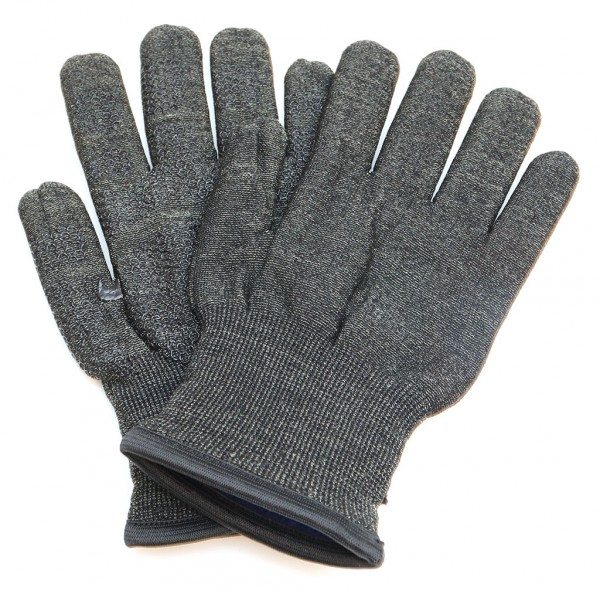 Glider Gloves Winter Style Touchscreen Gloves are available in five colors including the black ones that they sent to me. I'd say they are more like a variegated grey instead of black though… The gloves come in sizes small to extra large. I was sent the medium sized pair shown above.
I have to admit that my first impression of the gloves after removing them from the package was that they looked like a pair of men's work gloves. I'm not saying they are ugly, but they are (at least in this color) kind of masculine looking. That said, they do seem well made.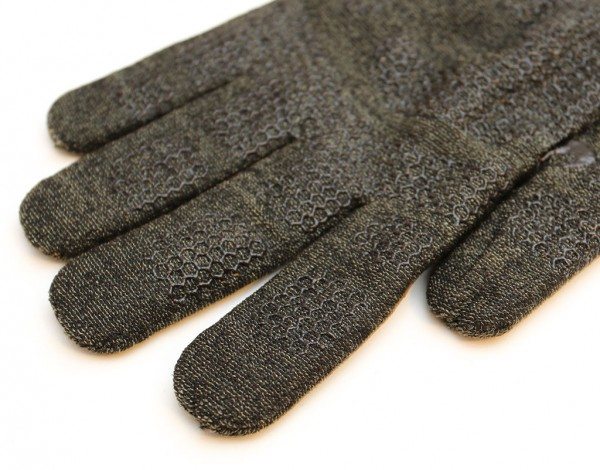 The gloves look like a pair of ordinary gloves, but they are made with special conductive micro-fibers that are woven into the glove's lining, enabling them to be touchscreen friendly. And it's not just the finger tips that are conductive, the whole glove is. That means you can use your knuckle to swipe just as easily as you can use your index finger tip.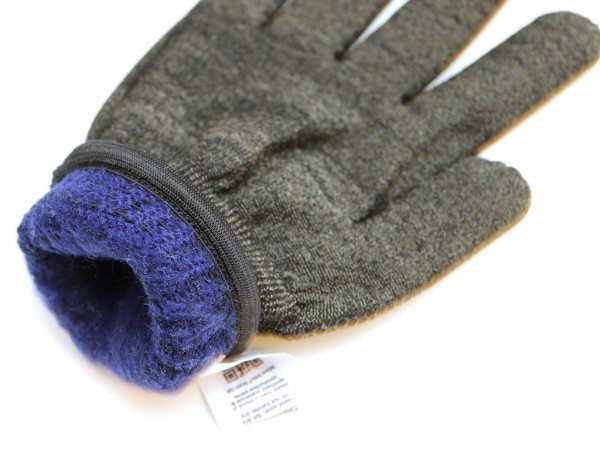 Speaking of the lining, the Winter style gloves have a fuzzy blue lining that is soft and thermally insulating for warmth. Notice that the left glove has cloth label sewn into the cuff band. It tends to hang out of the cuff which is annoying, so a pair of scissors can easily fix that problem.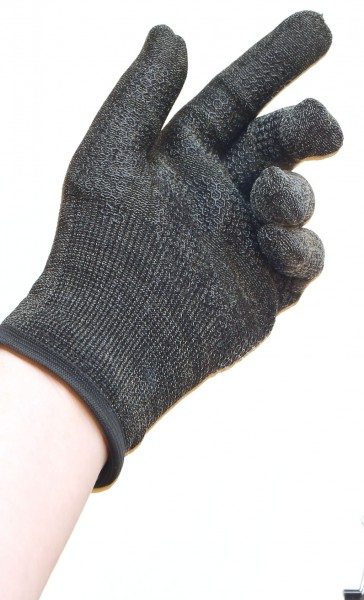 The palm side of the gloves have an anti-slip grip honeycomb pattern on the fingers and palm. I really like this feature as my normal gloves are slippery on my steering wheel and holding my phone. The Glider Gloves provide a secure grip on whatever you need to grab or hold.
I found the gloves to be sized correctly and comfortable to wear without any scratchiness. What about keeping my hands warm though?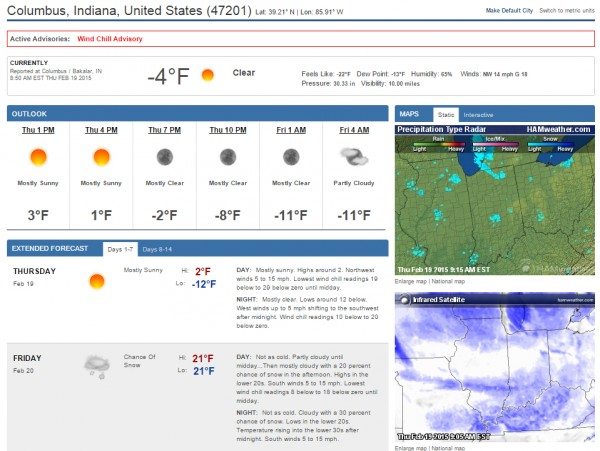 I've been wearing them the past few days and as you can see, it's freaking cold here in Southern Indiana this week. I'm happy to report that the Glider Gloves Winter Style touchscreen gloves keep my ten digits from snapping off like icicles. I won't say that my hands were toasty warm the whole time I was driving to work, but they did feel noticeably warmer than when I wear my regular thin gloves.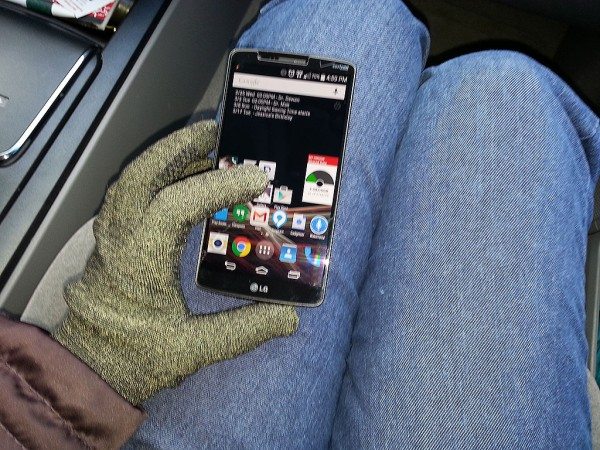 Of course the best part about the Glider Gloves is that I don't have to remove them to use my phone. Just be aware that with gloves on, you probably won't be able to interact with tiny onscreen objects quite as easily as you can with your bare finger. But for scrolling, swiping and tapping icons, the Glider Gloves work flawlessly.
I've only been wearing the Glider Gloves for a few days, so I'll update this review after the winter season ends to report on how well they've held up.  But as is, I give them two gloved thumbs up!
Source: The sample for this review was provided by Glider Gloves. Please visit their site for more info.
Product Information
Price:
$23.99 - $29.99
Manufacturer:
Glider Gloves
Pros:

Works on touchscreens
Warmer than other touchscreen gloves
Anti-slip grip on palms

Cons: