We use affiliate links. If you buy something through the links on this page, we may earn a commission at no cost to you. Learn more.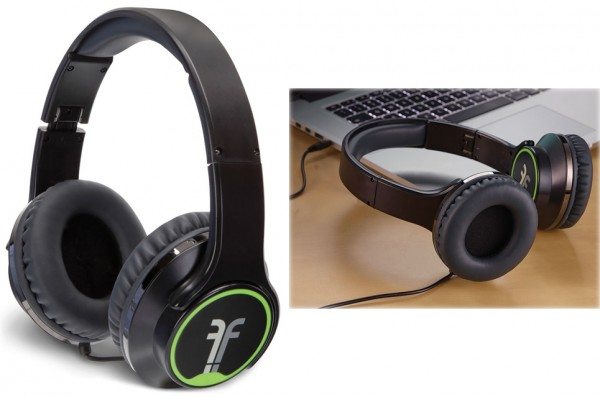 If you're tired of having to switch between headphones when you need to keep a quiet environment to speakers when a group will be listening, just buy a pair of Convertible Headphone Speakers.  They look like normal over-the-ear, wired headphones, and they have soft, memory foam-padded ear cups for comfort.  The over-the-ear design helps block ambient noise, and they "use proprietary technology that delivers a crisp, clear high-definition listening experience."  When you need speakers, simply rotate the ear cups out 1800 and they become speakers.  Rotating the ear cups turns on the internal battery-powered amp to generate clean sound through 1.5″ neodymium speakers.  The speakers can generate 98dB of sound – enough to fill a room.  A full charge of the internal battery is enough to power the speakers for 3 hours; power isn't needed when they are used as headphones.
The Convertible Headphone Speakers comes with a USB charging cable and a protective travel case.  They are $119.95 from Hammacher Schlemmer.