We use affiliate links. If you buy something through the links on this page, we may earn a commission at no cost to you. Learn more.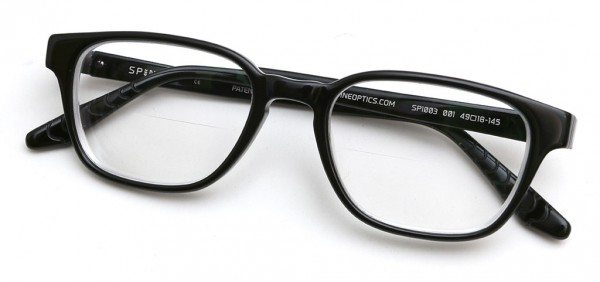 The optical lenses in our eyeglasses have evolved over the years to include bifocals, scratch protection, progressive bifocals, automatic tinting in the sun and more. But the frames that hold these lenses have changed very little over time. Yes, the styles and designs have changed with fashion trends, but the physical design and components of the frames have stayed pretty much the same. That's why I was interested to learn more about SPINE frames which feature an updated hinge mechanism that has been designed to provide the perfect fit. Let's focus and take a closer look.
Note: Images can be clicked to view a larger size.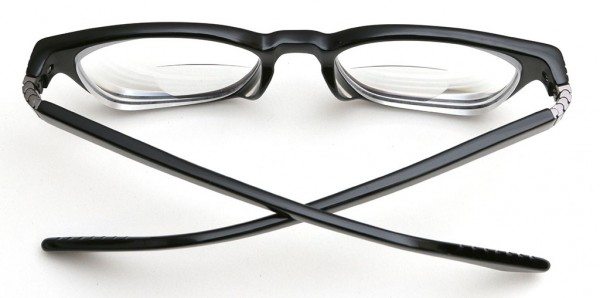 What is SPINE?
It is a hinge design that has been inspired by the human vertebrae (backbone). SPINE is constructed with flexibility, comfort, fit and durability in mind so that the frames can change to fit any face shape or head size. The hinges are constructed with patented micro injected metal (MiM) hinges that require no screws in the working mechanism. No more searching for tiny screwdrivers to tighten your frames. Even better, the temples fold automatically when removed from your face, which helps to minimize the wear and tear of the frame.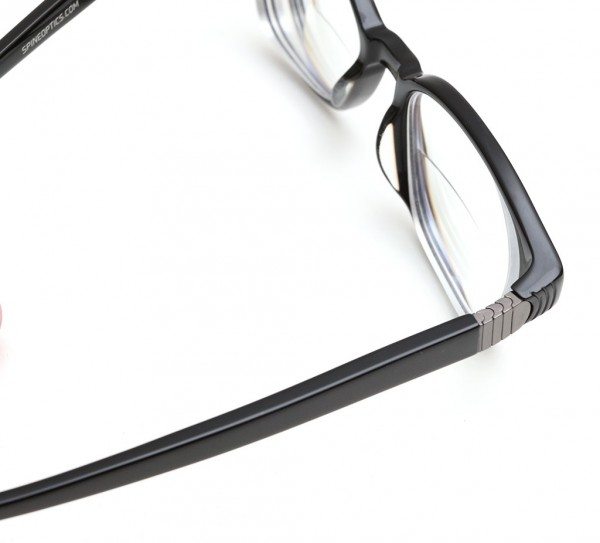 The frames function the same as traditional eyeglass frames. The temples unfold when you want to slip them on your face.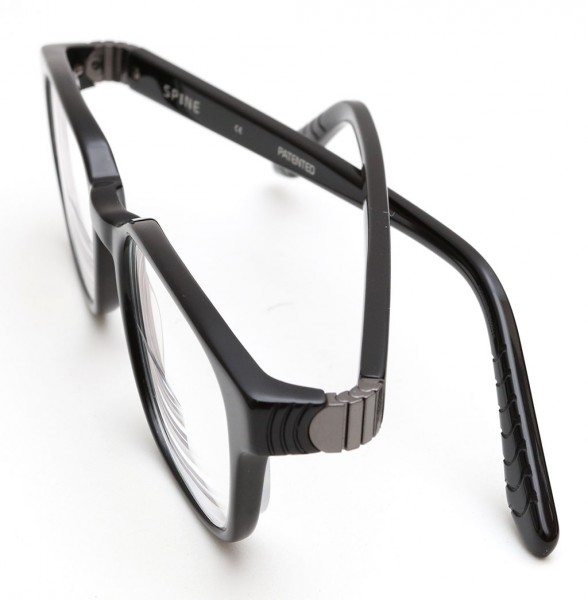 And then fold back on their own when you remove them.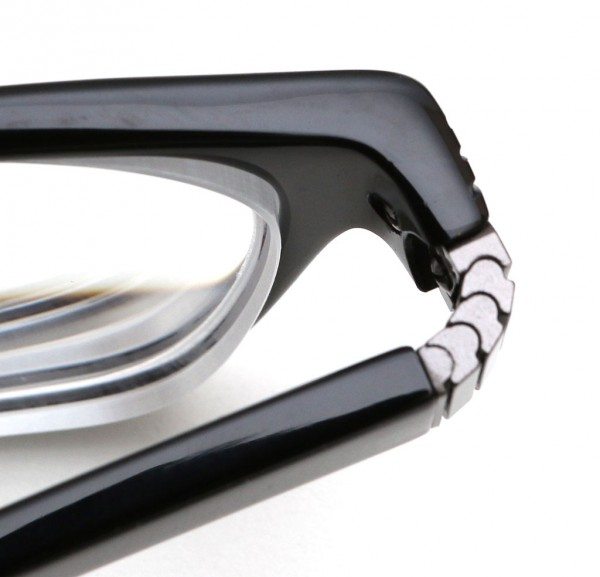 The SPINE hinge is made up of 5 working vertebrae that create a 90 degree hinge opening and can also rotate up and down about 18 degrees. The frames provide a secure grip on your face without discomfort. The sample pair that they sent to me fit surprisingly well right out of the box. I say surprising because if you wear glasses, you understand how adjusting the fit can be a real hassle when you get a new pair of frames. The SPINE frames weren't adjusted to my face and fit well from the first time I put them on and didn't slip down my nose after a few minutes of wear. The hinge mechanism felt much sturdier to me than my more expensive frames.
SPINE frames are available Cellulose acetate, Stainless Steel and Aluminium in optical or sunglasses frame styles. Globally patented, SPINE launched in the US this month (January 2015) and will be sold in optical retailers. Prices for the frames range from $150 and up, depending on the type of frames: optical or sunglasses frames. The next time you need a near pair of glasses check out these frames. The price is comparable to traditional frames and the fit is above average.
Source: The sample for this review was provided by SPINE Optics. Please visit their site for more info.
Product Information
Price:
Manufacturer:
Spine Optics
Pros:

Better fit
No tiny screws to lose or tighten
Stylish

Cons: