We use affiliate links. If you buy something through the links on this page, we may earn a commission at no cost to you. Learn more.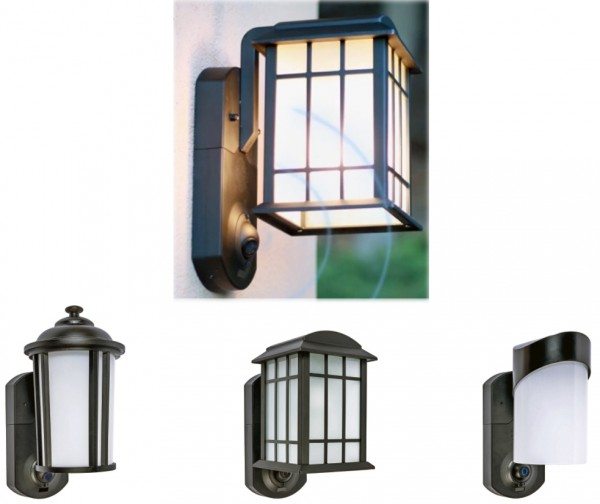 Kuna isn't just a lighting fixture, of course.  This outdoor fixture also has a WiFi camera and intercom system built in.  You connect the Kuna fixture to an app on your Android or Apple phone, and Kuna can send you alerts whenever someone is at your door.  You can customize the app to notify you in certain cases (someone waiting at the door) and not in other cases (someone inside leaves the house).  It's smart enough to ignore things like wind-blown leaves or a small animal at the door.  When you are notified, you can talk with the person at the door through the intercom, or you can set off an alarm to scare off intruders before they even get a chance to break in.  You also use the app to turn the light on or off or even program it to operate automatically.  Because Kuna uses WiFi for the camera and intercom, you don't need any special wiring – just the electrical line used by your current outdoor fixture.
Kuna is available in three styles to suit your house:  Craftsman (top image and bottom middle, black or bronze), Traditional (bottom left, black or bronze), or Contemporary (bottom right, black).  Kuna was successfully crowdfunded late last year, and now they are taking pre-orders from people who missed out on the pledging opportunity.  You can pre-order any style or color for $169.00.  If you are getting the Craftsman in either color, you can also purchase a companion light that omits the camera and intercom for $99.00.  Please note that the companion light cannot be used without being paired with a Kuna camera fixture.  Shipping is expected for June 2015.