We use affiliate links. If you buy something through the links on this page, we may earn a commission at no cost to you. Learn more.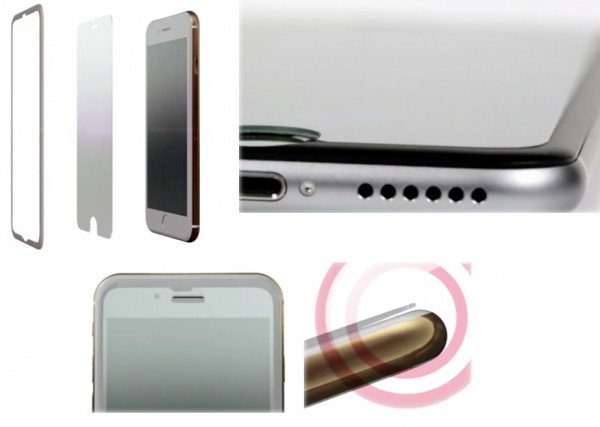 Both the iPhone 6 and iPhone 6 Plus have beautifully smooth touchscreens with curved edges that make it impossible to find a screen protector that can protect the entire glass surface.  Traditional screen protectors either stop short of the curved edge (bottom, left) or they end up with gaps at their edges (bottom, right) because the phone's screen curves away from the protector.  You won't have unexposed edges on your iPhone with the Crown from BodyGuardz.  The Crown is a custom-molded rim made of anodized aluminum that's designed to complement the BodyGuardz ScreenGuardz Pure screen protector.  Bodyguardz says you won't even notice the Crown once it's installed.
The Crown is coming in February 2015 for the iPhone 6 (reported about $40) and the iPhone 6 Plus or the Samsung Note 4 (about $45).  Check the BodyGuardz website for more details.