We use affiliate links. If you buy something through the links on this page, we may earn a commission at no cost to you. Learn more.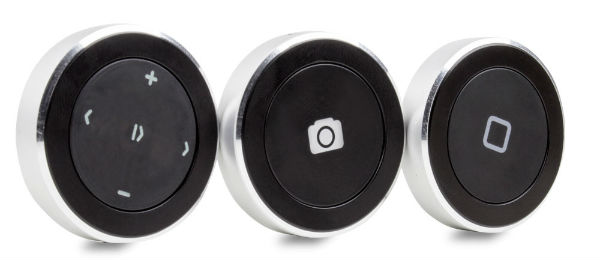 Satechi has revealed three Bluetooth enabled standalone buttons that will allow you to control your iOS and Android devices without reaching for your device. The button series includes the BT Media button, which provides remote control for volume, fast forward, rewind, and play/pause for music or videos. The BT Shutter Button, which is a remote shutter button that will snap a picture or start recording video when you press it. And the BT Home Button, which gives you quick access to Siri and other phone assistants without having to interact with the phone – a great feature to have while driving.
These standalone aluminum buttons come with a mount, audio port keychain attachment and integrated 3M sticker for easy attachment to your car's dash, table tops or other items. They are powered by a CR2016 battery, which lasts for up to two years.
The BT Home and BT Shutter Buttons will be available $24.99, while the BT Media Button will be available for $29.99. The entire series will soon be available for purchase on Satechi.net.