We use affiliate links. If you buy something through the links on this page, we may earn a commission at no cost to you. Learn more.
Another Bluetooth speaker?  Been there, done that.  Waterproof?  Yawn.  Okay, how about one that floats?  If that caught your attention, check out the NYNE Aqua floating Bluetooth speaker.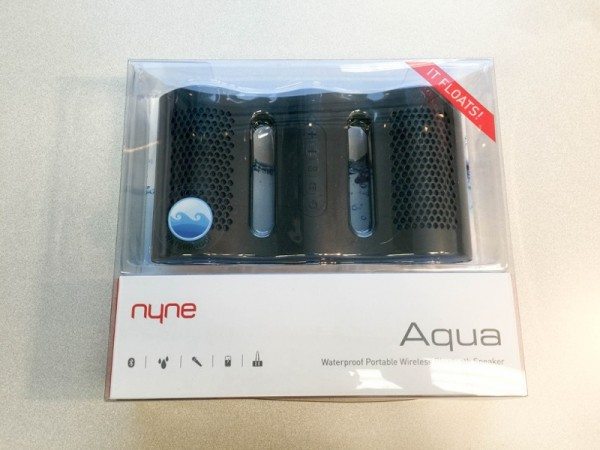 Connectivity:  Wireless Bluetooth Enabled and 3.5mm Aux-in
Wireless Range:  33 feet or 10 meters
Sound:  2.0 Stereo Channel Output
Power:  2200 mA Rechargeable Battery with 10 hrs. of Playtime
Functionality:  Hands-free calling, On Board Phone Controls
Conveniences:  Carrying/Hanging Strap, IPX-7 Waterproof Design, Floats on Water, Integrated Waterproof Microphone For Hands-Free Calling
Accessories:  Silicone Strap, 3.5 mm Aux-in Cable, USB Charging Cable, Quick User Guide, Warranty Card
Size:  9.62"x 5.31"x 2"(W x D x H)
Weight:  1.2 lb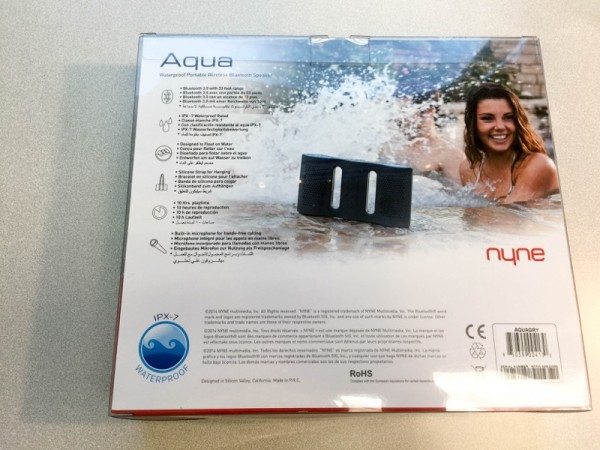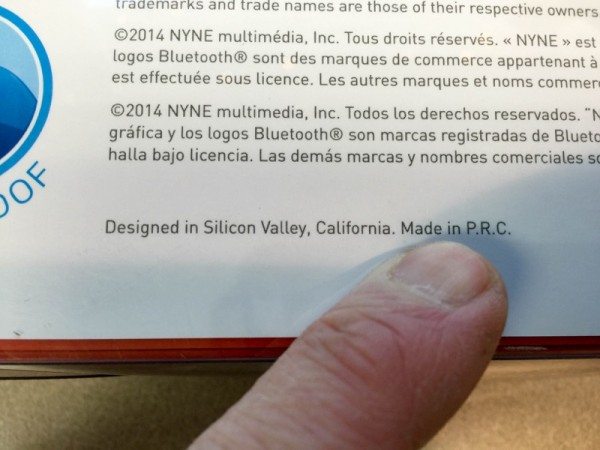 The back of the packing says made in P.R.C., also known as the People's Republic of China, in case you're curious.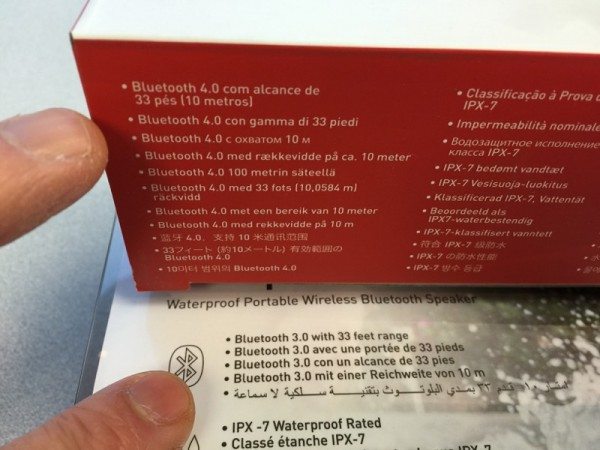 Also curious is a little discrepancy on the Bluetooth specs.  The back of the box says Bluetooth 3.0.  The cardboard insert reads 4.0.  The website says 3.0, so I'm inclined to believe it is.
Never miss one of our posts again. Sent MON, WED, and FRI with the latest gadget reviews and news!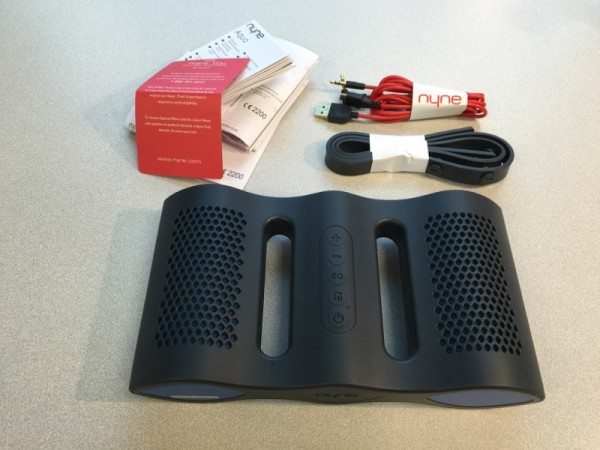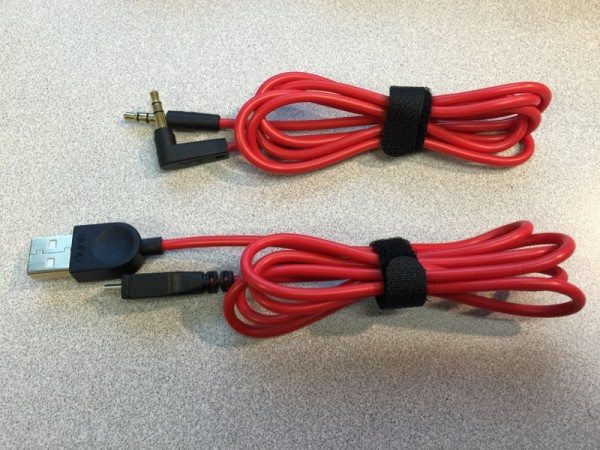 Inside you'll get the usual instruction manuals, a silicone carry strap, an aux audio cable and a micro USB cable for charging.  I like the red cables with the included tie straps.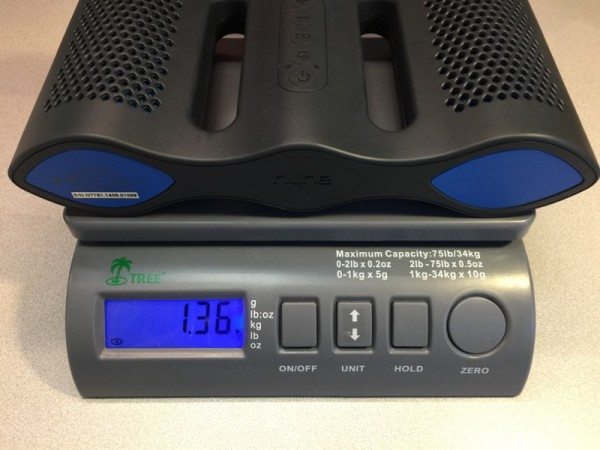 My NYNE Aqua weighed in at just under 1-1/2 pounds.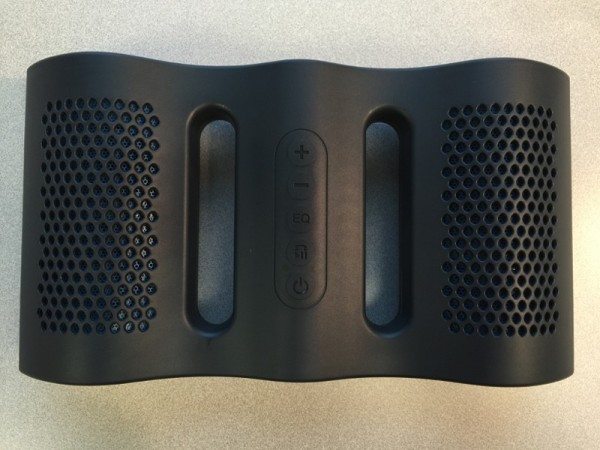 Top view.  The Aqua has two "pontoons" and a center part where the controls are.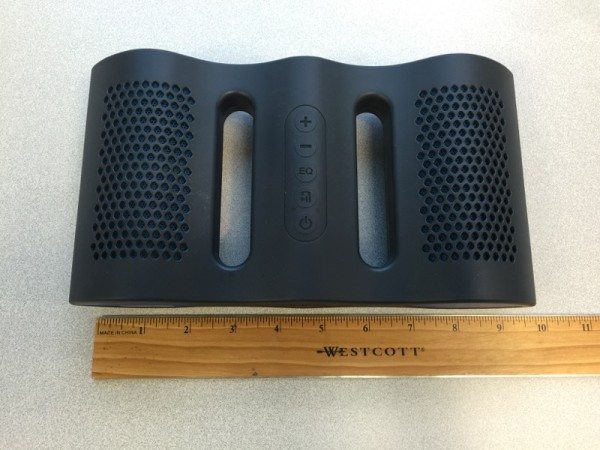 The Aqua measures over 9 inches wide.  It's officially 9.62"x 5.31"x 2"(W x D x H).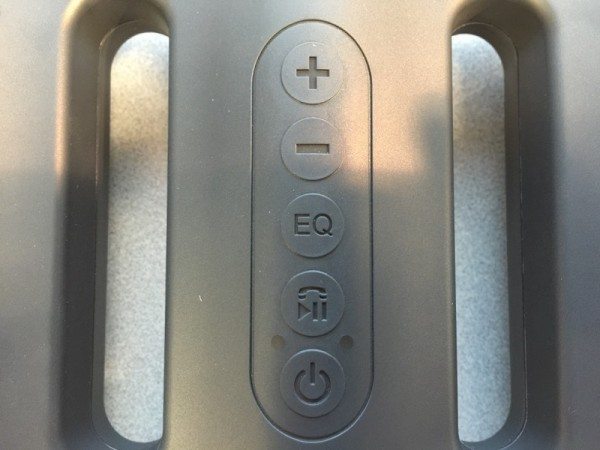 A closeup view of the controls.  The + and – buttons are volume.  Press and hold them to skip music tracks.  The EQ toggle through a series of presets with very little to indicate what preset you're actually on.  The blue LED blinks several times to let you know you've gone back to the default "flat" EQ setting.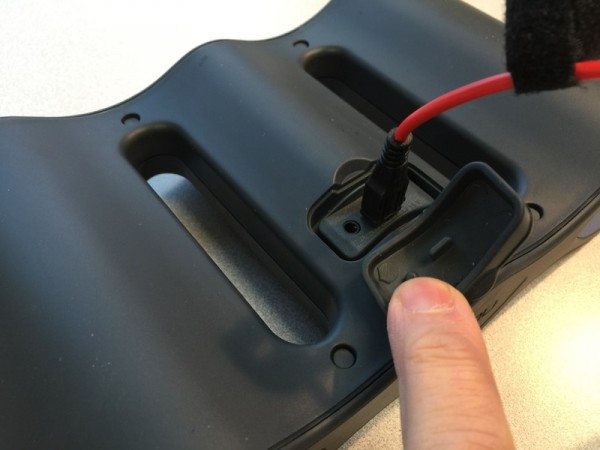 There's a rubbery flap on the back side that covers the aux audio input and the micro USB charging port.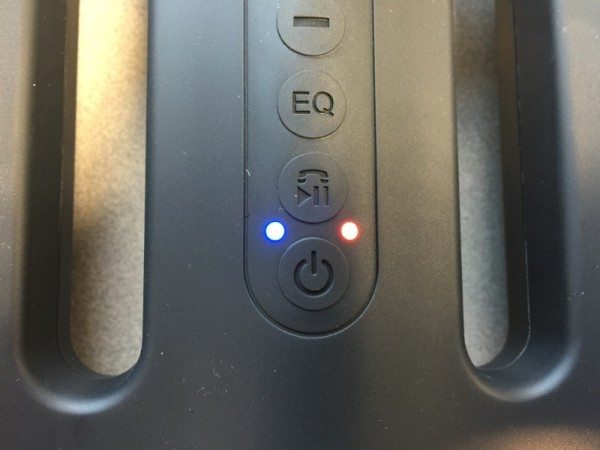 Hidden on the front panel:  The blue pairing/connection LED and a red charging LED.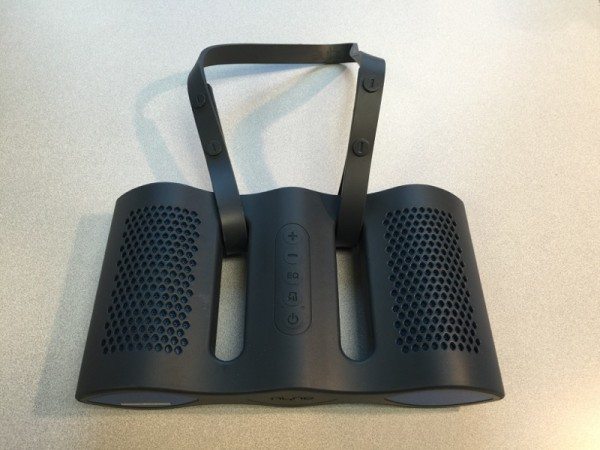 The included silicone strap is surprisingly easy to attach, and quite sturdy.  I think it's kind of neat.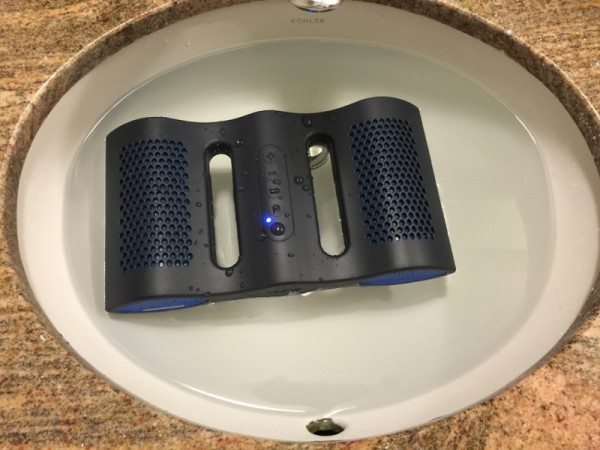 Now, you're just dying to know:  Does it float?  Yes it does!  I don't have a pool, so I filled a sink and let the Aqua go for a swim.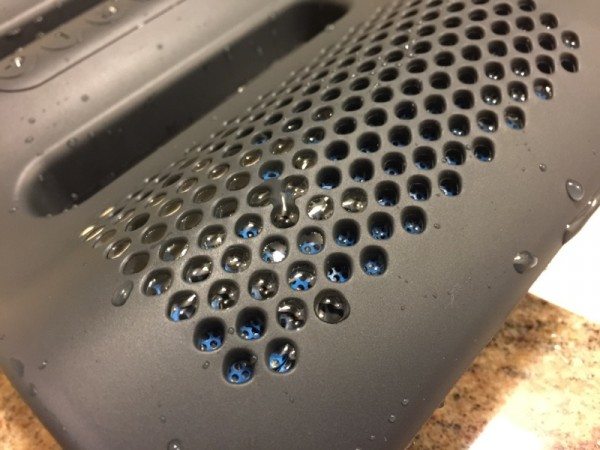 The Aqua is also submersible to 3 feet.  This tells me it can get totally wet and is not merely "splash proof".  To test this, I pushed it under water in the sink with the music playing… and the music was nearly totally muted.  Water droplets get caught in the speaker holes, and block the sound.  Once you're done playing "dunk the speaker 3 feet or less", you'll need to shake or dry out the water droplets.  Once I did, I could hear the music immediately again.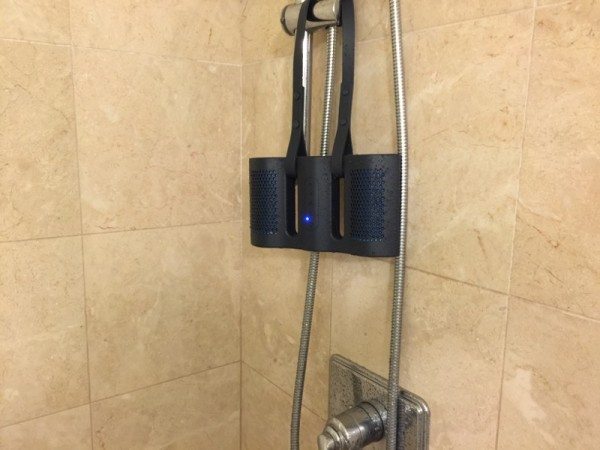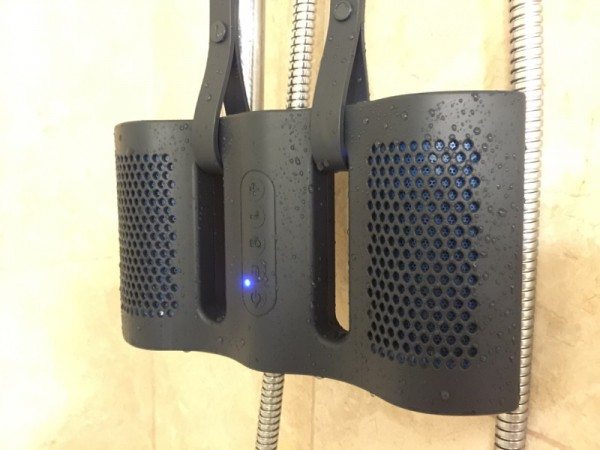 I may not have a pool, but I've got a shower.  Here I tested the Aqua with the included strap.  Works great!
How does it sound?  It's not as room-filling as the Logitech Ultimate Ears Bluetooth speaker I tested earlier, but then again, the NYNE Aqua is completely waterproof, unlike the Logitech.  Some speakers may work great by the poolside, but the Aqua is one I'd have no problem tossing IN the pool.
One interesting, unintended consequence:  I found myself taking longer showers listening to my favorite jams.  Don't forget to conserve water!
Source: The sample for this review was provided by NYNE. Please visit http://nyne.com for more info.
Product Information
Price:
$159.95 MSRP (may be lower elsewhere)
Manufacturer:
NYNE
Requirements:

Bluetooth music source (computer, music player, smartphone)

Pros:

Completely waterproof, submersible to 3 feet
Built-in EQ presets

Cons:

Won't rattle your windows with "massive bass"
You may end up taking very long showers