We use affiliate links. If you buy something through the links on this page, we may earn a commission at no cost to you. Learn more.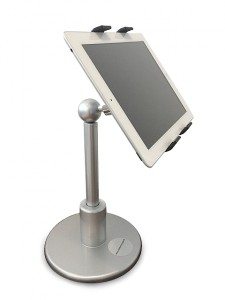 As long has there have been tablets, gadgeteers everywhere have been trying to find ways to hold them hands-free.  Today we look at the Flote Orbit, which on Flote's website is described as "Elegant. Ergonomic. Erresistible".
(Click on images for full size)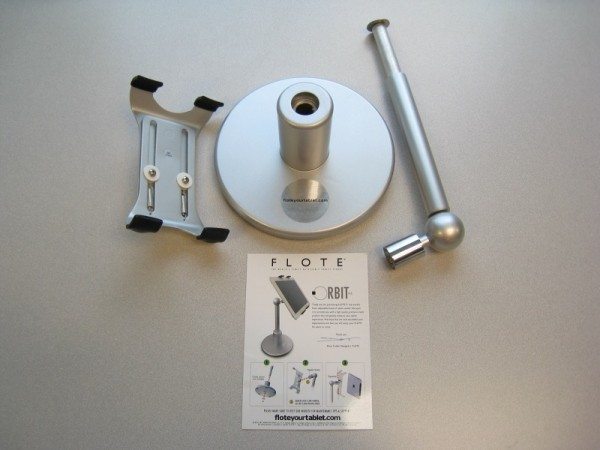 The Flote Orbit comes partially assembled in three parts:  The weighed base, arm, and "claw".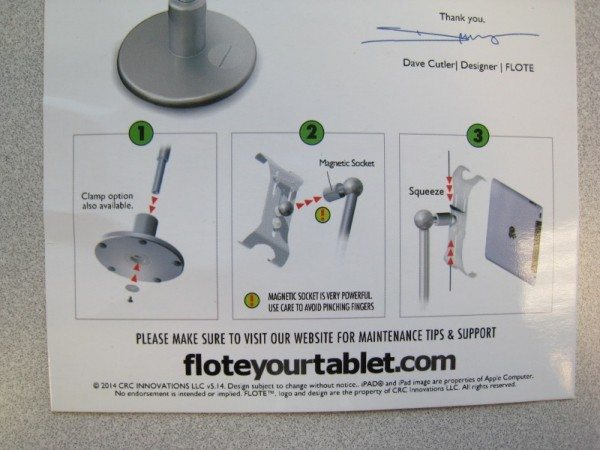 There's not a whole lot to assembly.  That's really it as shown.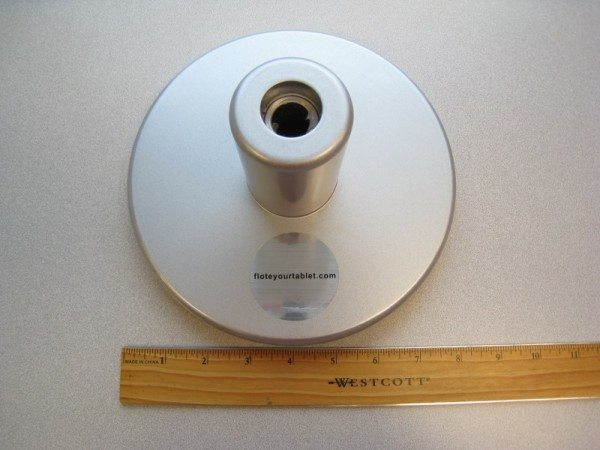 The weighed base measures about 8 inches in diameter.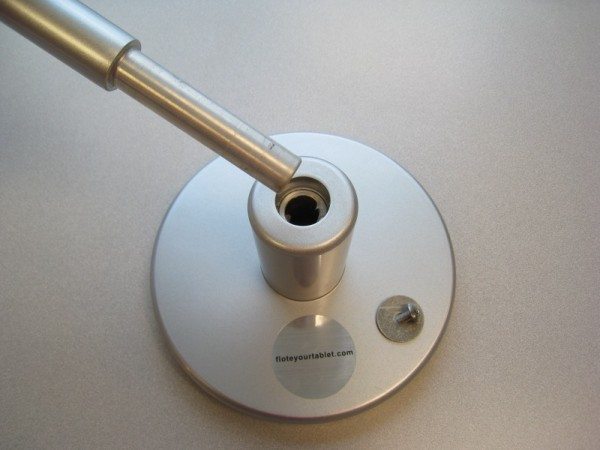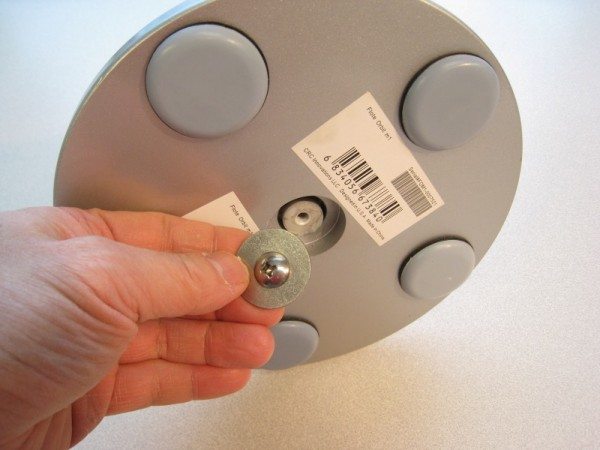 The vertical arm slides into the base, and is kept in place by a screw and washer.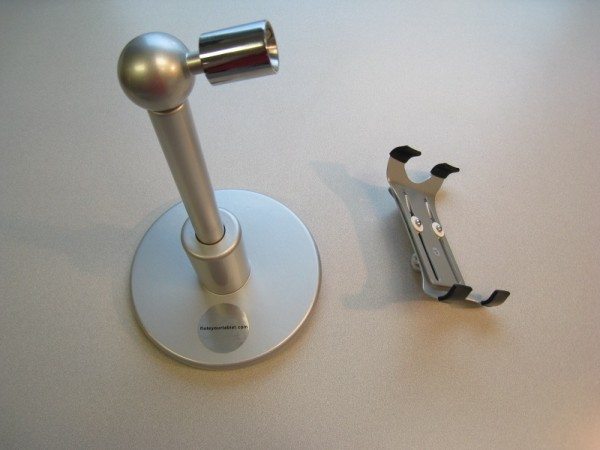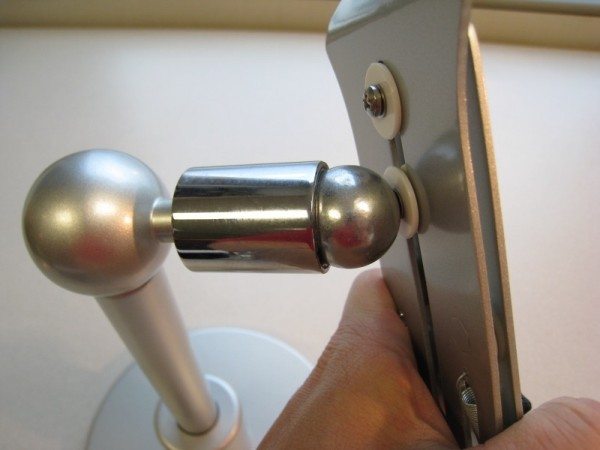 All that's left is to attach the "claw", which attaches with the firm pull of the magnet.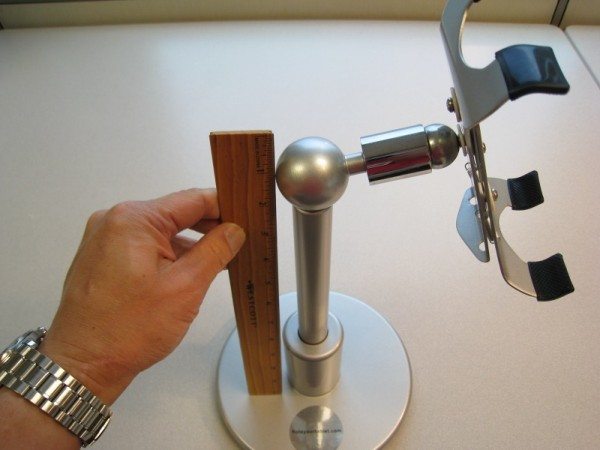 Overall, the arm measures about a foot tall.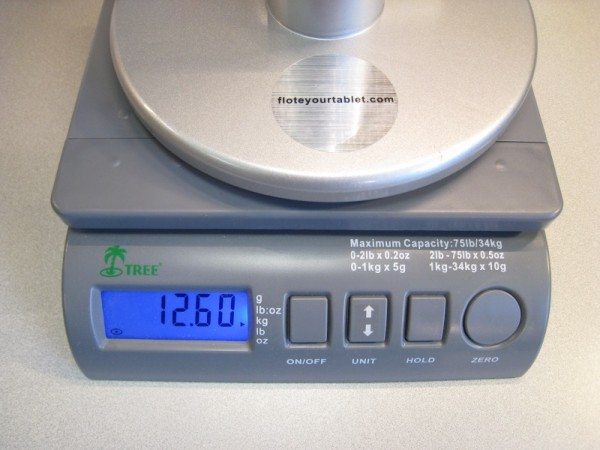 I've reviewed some desktop stands with truly featherweight bases.  I'm happy to report that fully assembled, the Flote Orbit weighs in at over 12-1/2 lbs.  Your tablet isn't going anywhere.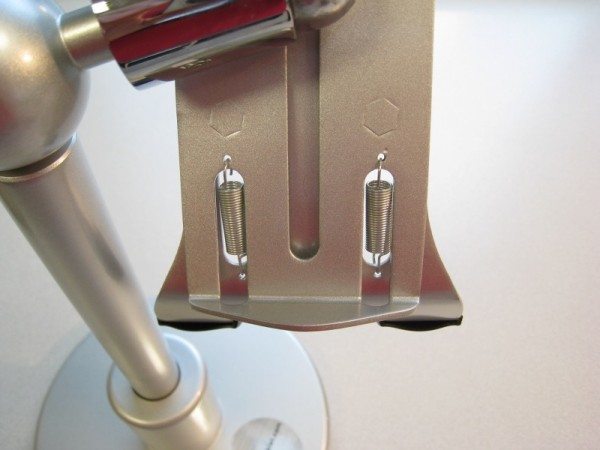 The claw grips onto your tablet with a pair of springs.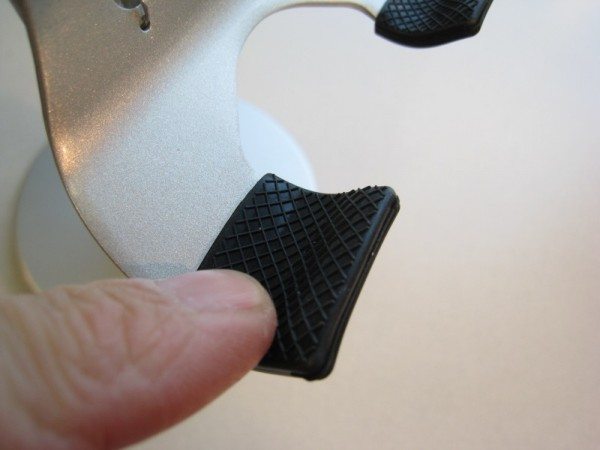 A set of grippy pads keep your tablet secure and scuff-free.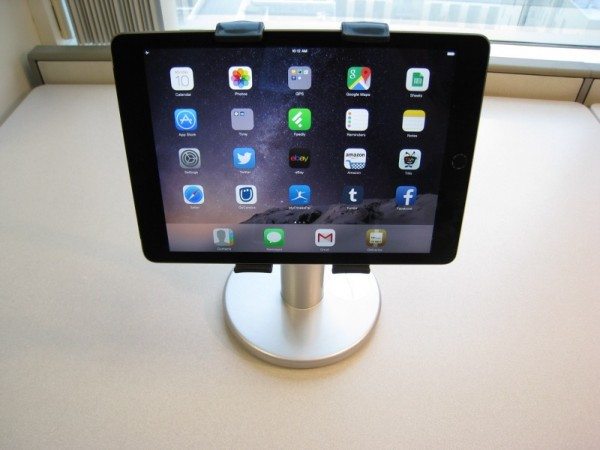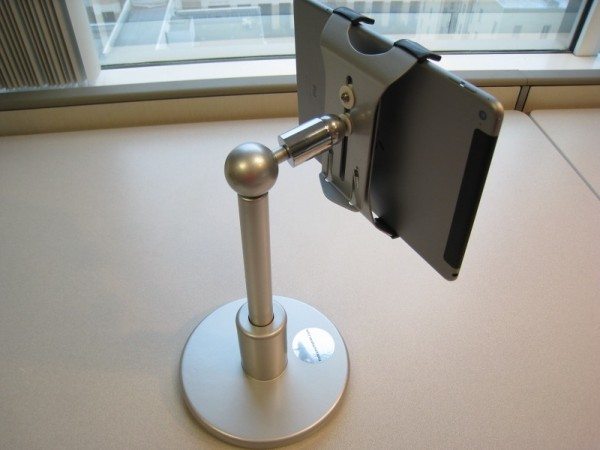 Here's the iPad Air 2 in landscape mode, no case.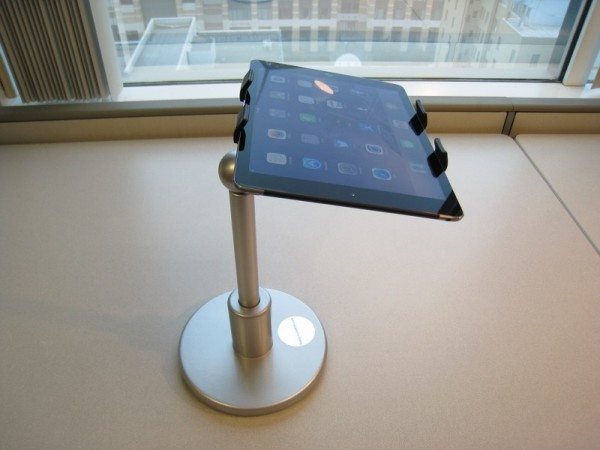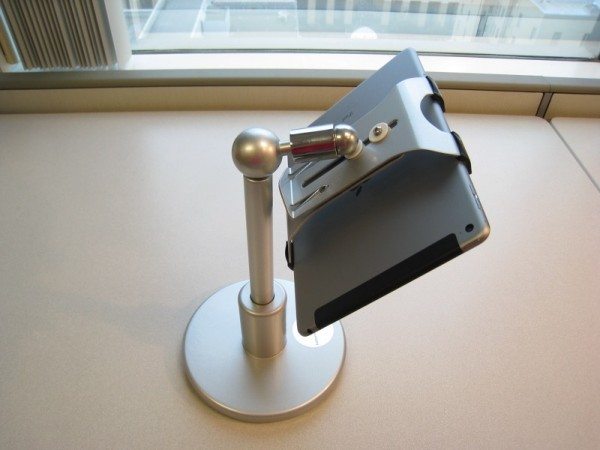 The ball and socket magnetic joint allows a very wide range of motion.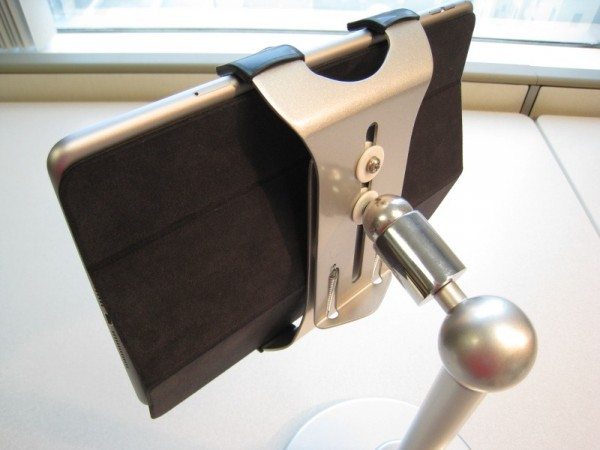 It appears the Orbit will accept a wide variety of cases.  I only had the Apple Smartcover on hand, which fit with ease.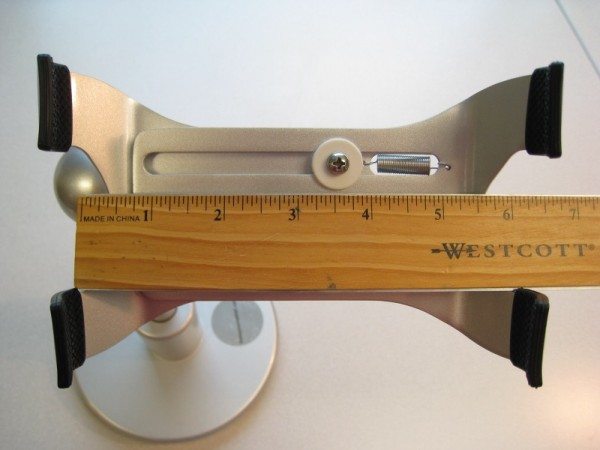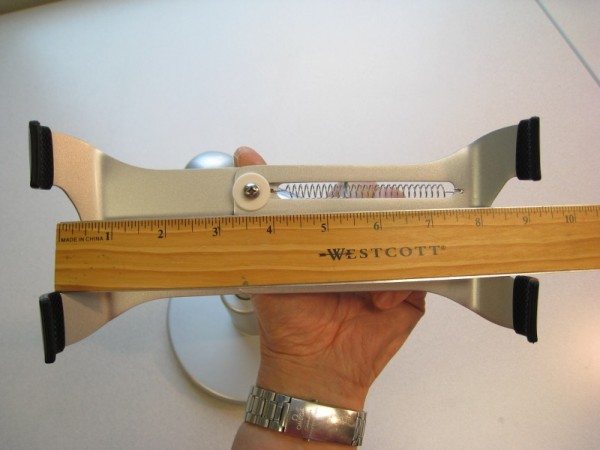 The claw measures just over 6 inches wide at rest, and about 9 inches wide when full stretched out.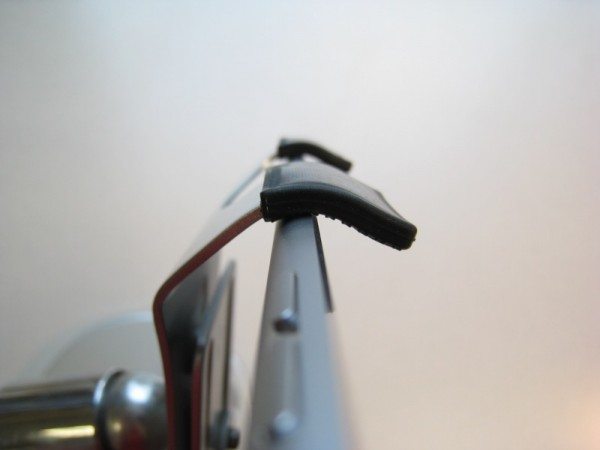 This is a closeup of the grip pads, grasping the iPad Air 2.  Plenty of room for thicker tablets and/or cases.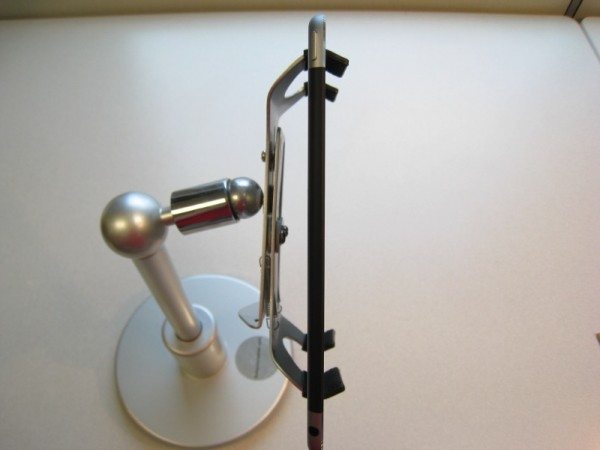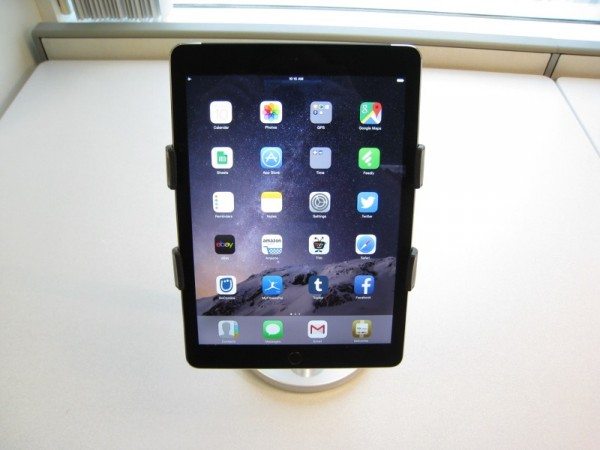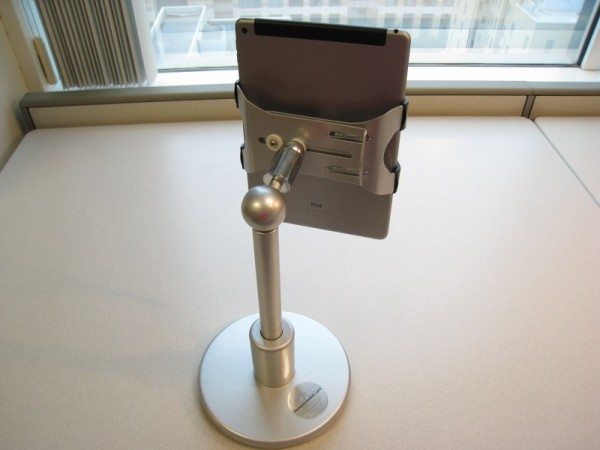 Naturally, the Flote Orbit accomodates portrait orientation as well.  The magnetic ball and socket makes this easy.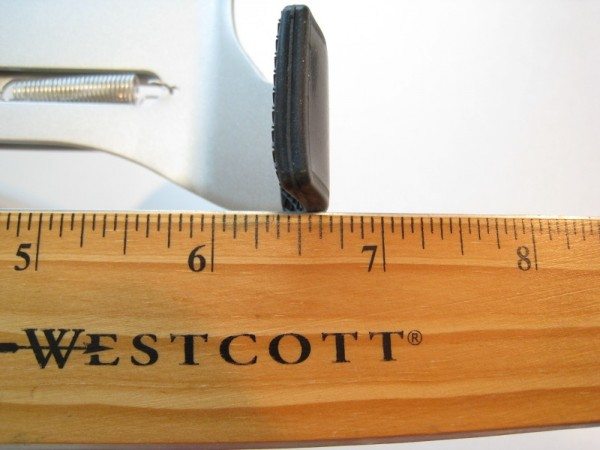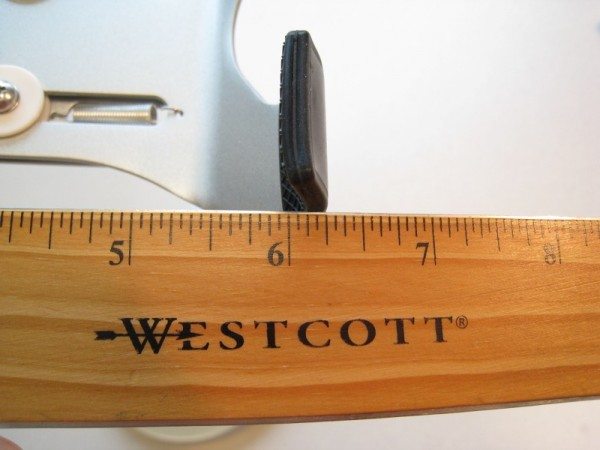 Not everything is perfect.  The only annoyance I found is that the "claw" won't shrink to the smallest size (just over 6″ wide) if you leave it alone.  It naturally tends to come to rest at about 6-1/2″ wide (top photo).  A quick push or squeeze fixes this (bottom).
I am totally loving the Flote Orbit stand.  In fact, it's too nice to leave at my office, where it'll probably walk away.  I plan to use this at home where I can selfishly admire the adjustability and stout weight.
Source: The sample for this review was provided by Flote. Please visit http://www.floteyourtablet.com for more info.
Product Information
Price:
$129.99
Manufacturer:
Flote
Requirements:

A tablet or device measuring between 6-9 inches wide.

Pros:

Heavy (over 12 lbs)
Clever magnetic ball and socket joint

Cons:

Not height adjustable
Claw is slightly fiddly closing to the smallest natural width