We use affiliate links. If you buy something through the links on this page, we may earn a commission at no cost to you. Learn more.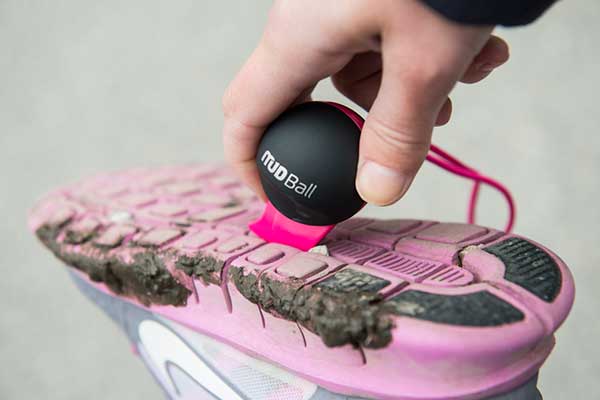 The Mudfighter-series is a collection of tools that have been designed to help you remove mud and rocks from the soles / treads of your shoes. They are perfect for cross country runners, hikers, and even people that have dogs 😉 I could have used one of these tools several years ago when I had my Corgi. Walking in our front yard was always "fun" because of the little doggie "presents" she'd leave. Back then I used a hi-tech stick to clean out the treads of my sneakers… ick.
The collection of tools includes:
MudBall – Scraper and brush in one (shown above)
MudBlade – Shoe scraper with a foldable blade, remove pebbles or mud from the sole of your shoe (shown below on left)
MudFighter –  scraper and brush that snaps together for easy attachment to a bag (shown below on right)
MudFighter tools are priced at €7.95 for the MudBall and MudBlade and €12.95 for the MudFighter. That converts to $10.60 – $17.27 USD.