We use affiliate links. If you buy something through the links on this page, we may earn a commission at no cost to you. Learn more.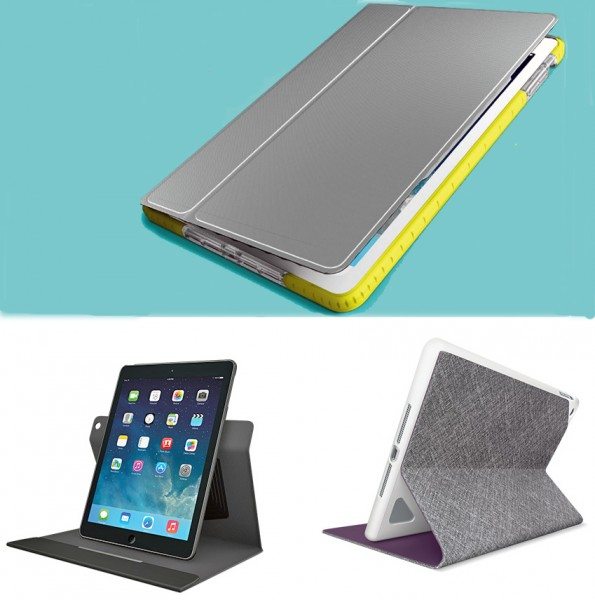 Logitech recently announced three new cases for the Apple iPad Air, iPad mini, and iPad mini with Retina display.  The Hinge (bottom, right) is a flexible, protective case made of "spill-resistant, wipe-clean materials to protect your iPad from accidental bumps, scratches and spills."  It allows you to adjust the iPad to a variety of viewing angles.  It's $49.99 for the two mini models and $59.99 for the Air model; all are available to order now.  The Big Bang (top) "offers the impact protection of a bulky, rugged case, but in a thin and light folio design."  Both the case and shell are made of shock-absorbing material that is also used in aerospace, automotive and sports industries to protect your iPad.  It's available for pre-order for $79.99 for the minis or $99.99 for the Air.  The Turnaround (bottom, left) is an attractive folio case with stand that allows you to view the iPad in either vertical or horizontal orientation.  It can be pre-ordered for $49.99 for the minis or $59.99 for the Air. 
Logitech also announced that their Ultrathin keyboard smart cover has been slimmed down and a new multi-angle slot has been added so you can adjust the viewing angle.  It's available for pre-order for $89.99 for the minis and $99.99 for the Air.
All cases are available at Logitech.