We use affiliate links. If you buy something through the links on this page, we may earn a commission at no cost to you. Learn more.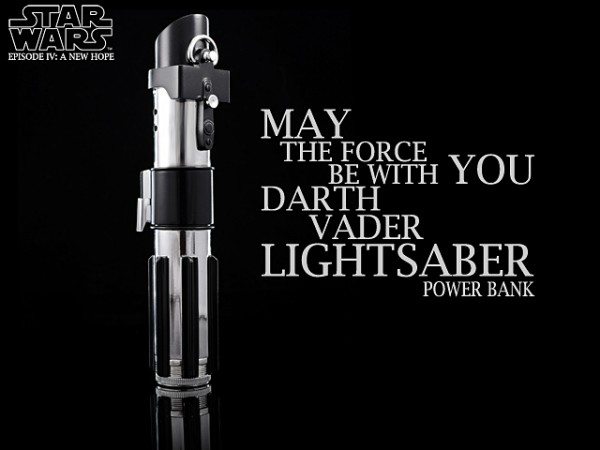 As huge Sci-Fi geeks and Star Wars fans, the Gadgeteer Kid and I have literally dozens of lightsabers kicking around our house. So, when Brando recently introduced a novelty smartphone accessory in the shape of Darth Vader's lightsaber, I offered to take a look to see if the PowerBank was worthy enough to represent the Dark Lord.

Note: Images can be clicked to view a larger size.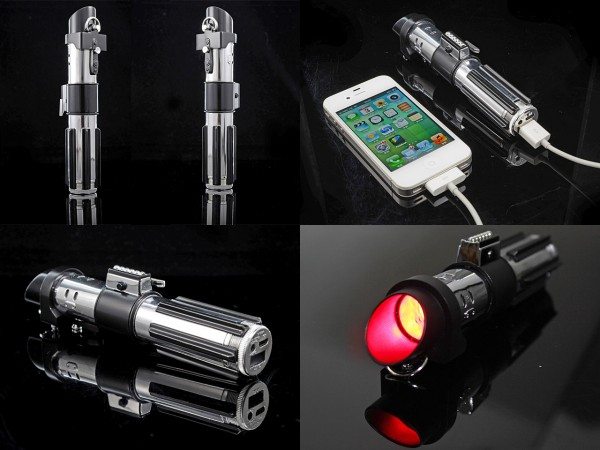 The Star Wars Darth Vader Lightsaber Portable Battery Charger is just as its name implies.  It is an external battery in the shape of Vader's lightsaber. Like most, if not all external batteries, it is designed to be charged then used to replenish your smart-device's battery charge when needed.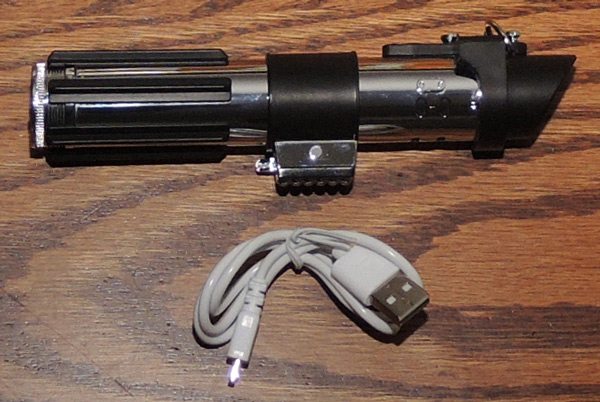 Package Contents:
1 piece STAR WARS Darth Vader Lightsaber Portable Battery Charger
1 piece USB Charging Cable
Features:
STAR WARS Darth Vader Lightsaber Portable Battery Charger with RED LED
Portable Battery Charger brings along with you
High Quality Collectable Grade Craftmanship
Simple charge up the charger via microUSB slot
4 x RED LEDs Indicator in the Lightsaber Front
Press ON/OFF button to start/stop charging
Specifications:
Battery Type: Lithium-ion Battery
Battery Capacity: 2800 mAh
Input (Micro USB): [email protected]
Output (USB Type A): [email protected]
Dimensions: 16.0 x 4.2 x 3.1 cm
Compatible: iPhone, Android & Window Mobile Phones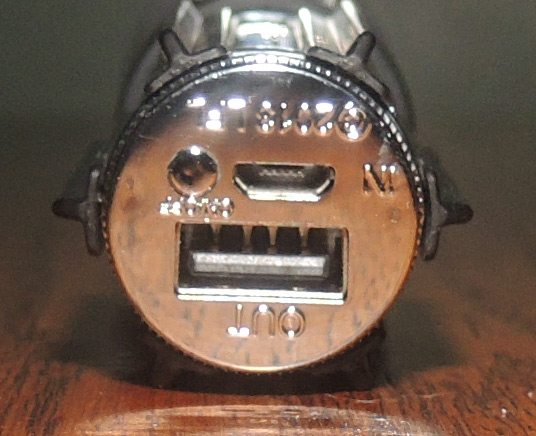 On the base of the lightsaber there is a microUSB port for charging the internal battery and a standard USB port for plugging your device's charging cable into. There is also an ON/OFF button to start/stop charging.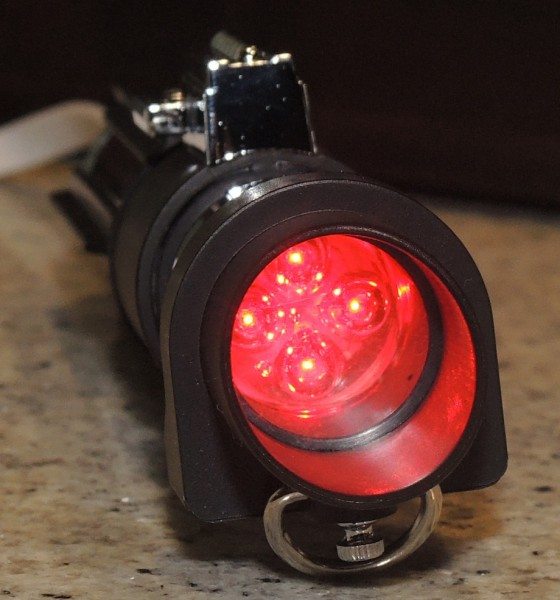 The business end of the lightsaber has four (4) red LED indicator lights.  One light blinks while the lightsaber is charging, all are a constant red when charging a device, and all are obviously off when it runs out of power.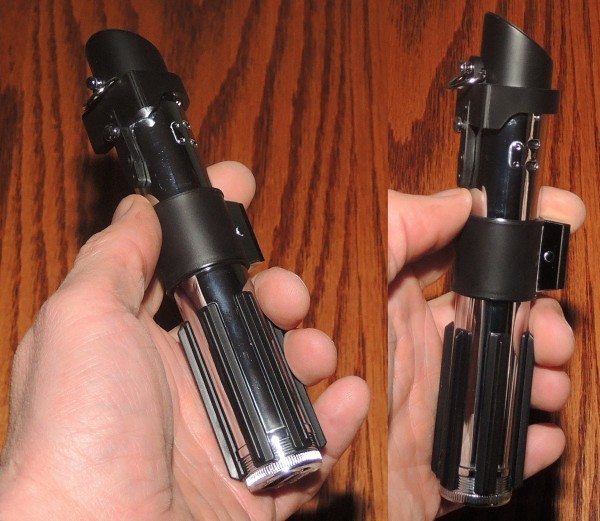 I hate to say it but this external/backup battery feels more like a novelty item then a tech accessory.  It is very plasticity and fragile to hold.  It is definitely not built to withstand the rough road traveled. There is no way it would survive unscathed in the Gadgeteer Kid's backpack or even a single trip in my tech-bag. There are many plastic bits that give this its look, but would easily snap off.   Unfortunately, the word "cheesy" comes to mind…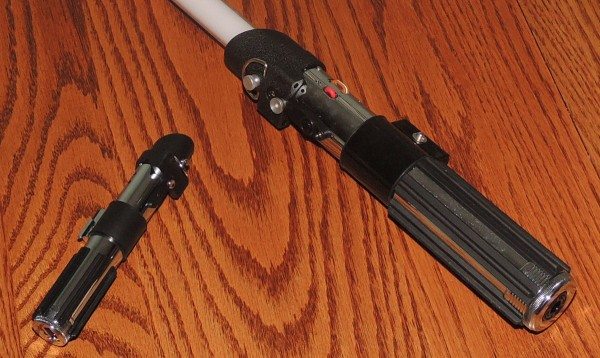 Considering its size, the Darth Vader lightsaber PowerBank's 2800 mAh capacity is a bit puny by today's backup battery standards. It was able to recharge the Gadgeteer Kid's iPhone 5S from zero to approximately 80% and my Galaxy Note 3's 3200 mAh from 20% to about 80%. For $50 you can find backup batteries with nearly 6 times the capacity that are engineered, designed, and built specifically for the road warrior. I grant you they're not shaped like a weapon of the Force, but would definitely be a much better bang for the buck.
Product Information
Price:
$49.99
Manufacturer:
Brando
Pros:

Ability to charge on the go
Shaped like Darth Vader's lightsaber

Cons:

Feels very plasticity and fragile
Relatively low storage capacity
Is not able to fully charge
Expensive for what you get