We use affiliate links. If you buy something through the links on this page, we may earn a commission at no cost to you. Learn more.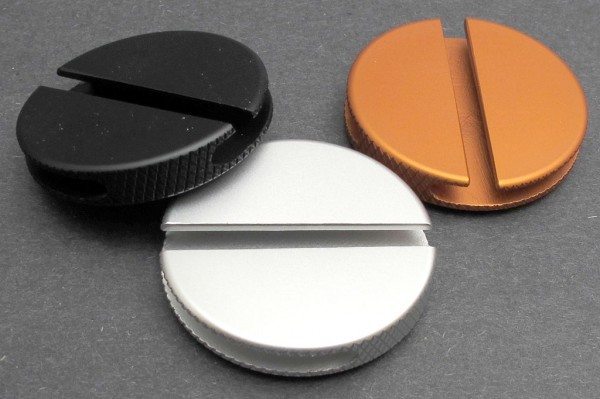 QooQi from 2040 Design Studio is a successfully funded Kickstarter project that earned three times their funding goal back in September 2013. But what is a QooQi (pronounced: cookie) you ask? It's a small, easy to use, stick-on cable organizer made out of aluminum with knurled sides and edges.
Note: Images can be clicked to view a larger size.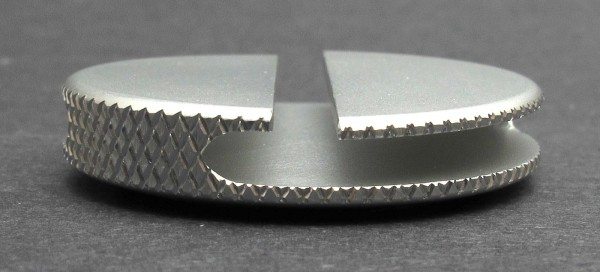 QooQi is available in three colors: matte silver, black and copper.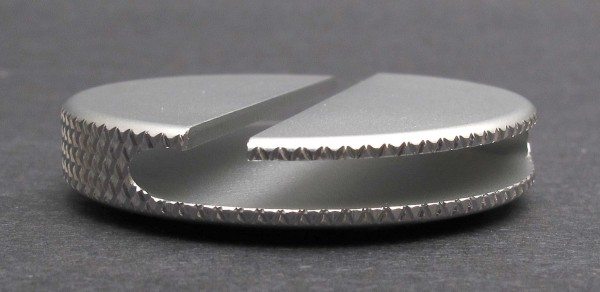 The cable organizer is about 2 inches in diameter. It has a slot cut down the center and sides that makes it easy to slide in a cable. Actually, the QooQi can hold up to 5 cables.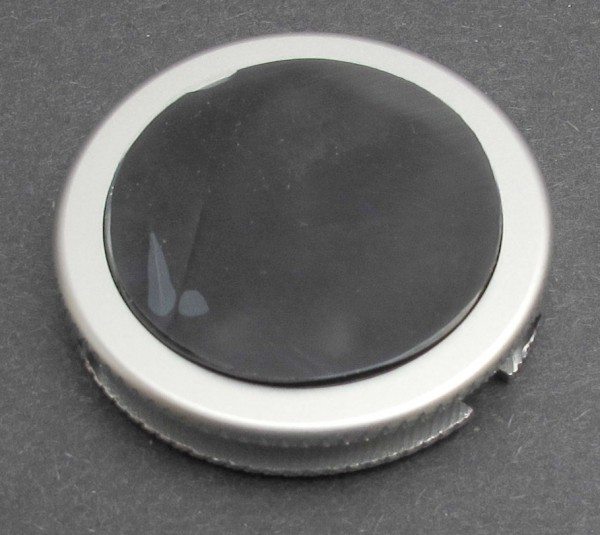 There's a Nano pad on the bottom that allows you to securely place the QooQi on smooth surfaces vertically or horizontally. The pad is easily cleaned and refreshed with a damp cloth so that you can relocate the QooQi when necessary.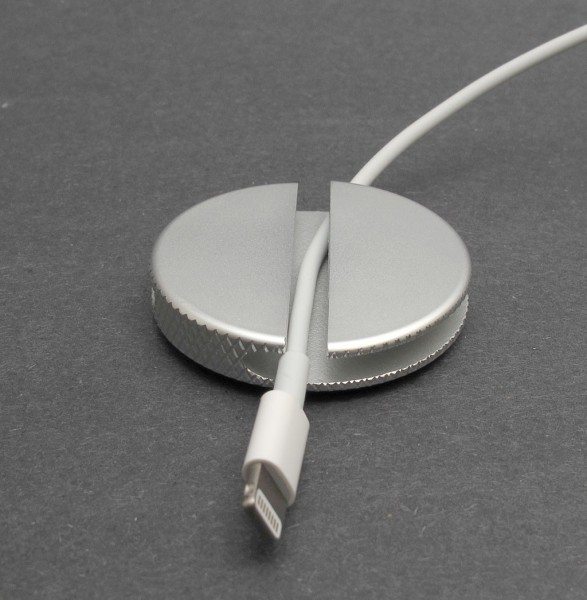 To you use it, you just lay the cable in the top slot…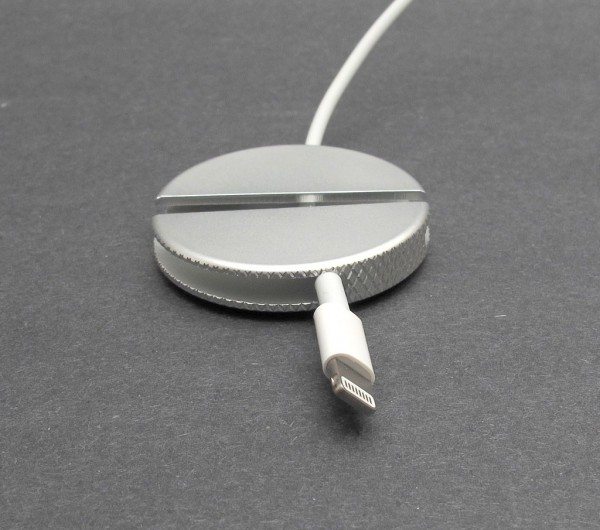 And then twist the cable 90 degrees. It's kind of hard to explain in words, so take a look at their quick demonstration video and it will all become clear.
I've been using an OXO Cable Catch for years, but it wasn't designed to stick to the top of the table like the QooQi, so it would often end up on the floor.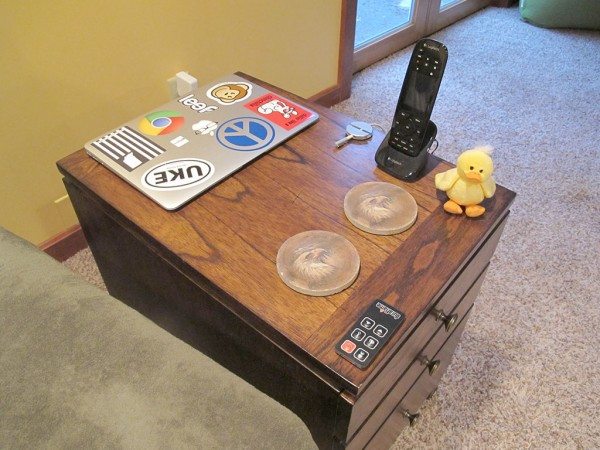 I replaced the OXO with the QooQi on the side table next to my side of the couch. It worked pretty well, but a day or so after I first started using it, I noticed some some white dust on the table next to it. It took me a minute to figure out that pulling the cable though the QooQi across the table multiple times instead of removing it had caused the metal edges to shave away tiny slivers of the cable. Oops.
I fixed the problem by relocating the QooQi to the back corner of the table so I had easier access to my Macbook Air's power cord when needed.
The QooQi Cable Organizer is a simple product that keeps your cables right where you need them instead of on the floor. The OXO I had been using has been officially retired. Thumbs up for the QooQi.

Product Information
Price:
$8.99
Manufacturer:
2040Studio
Pros:

Easy to use
Can hold multiple cables
Sticks to surfaces without leaving an adhesive residue

Cons: