We use affiliate links. If you buy something through the links on this page, we may earn a commission at no cost to you. Learn more.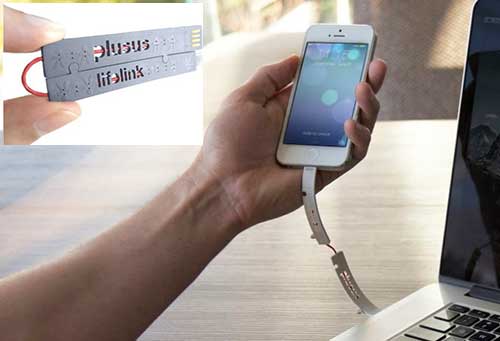 LifeLink is an ultra-portable USB cable that can be carried in your wallet, purse, or even on your keychain. Available in 3 styles, LifeLink cables are compatible with all Apple and Android Smartphones and Tablets. There's a micro USB, Lightning and 30-pin versions. With a thickness of only 2 credit cards (0.098 inches or 2.5mm), this cable features Teflon coated wires for durability and a design that allows you to expand it from the length of a credit card to more than double the length (7 inches or 178 mm), so that you can easily access your device while charging and syncing.
LifeLink will retail for $24. But for a limited time, it is available for pre-order at $14 with the coupon code "getlifelink" The price will continue to rise during the pre-order campaign. The product ships this winter.