We use affiliate links. If you buy something through the links on this page, we may earn a commission at no cost to you. Learn more.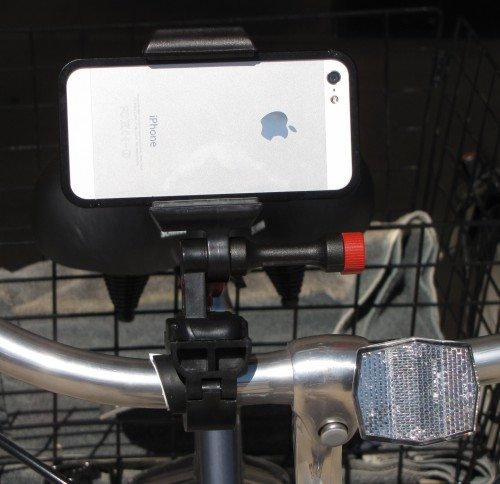 Let's admit it, if you own a smartphone you fancy yourself an amateur photographer or videographer. I know I do! The problem I always run into is keeping my smartphone steady while shooting video or pictures. I have looked into many tripod adapters and even some standalone mounts for my iPhone, but most of them either came as a case or could not be used with anything more than the most minimal cases on your phone. The Velocity Clip brings versatility and creative solutions to your picture-taking needs.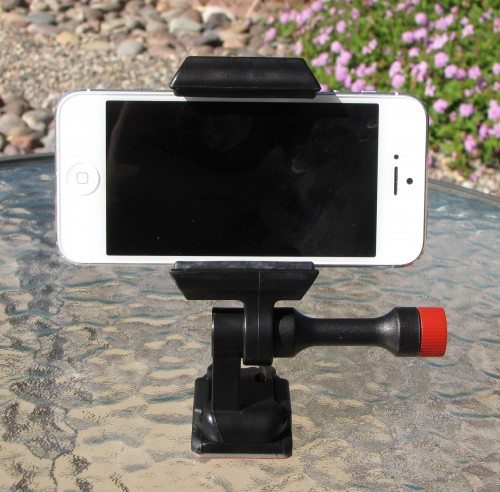 What makes the Velocity Clip different from a lot of other smart phone adapters and mounts is the versatility of the product. The Velocity Clip has the ability to be used with a tripod, bipod or monopod. The designers have also designed it to work with a mounting systems for the included adhesive mounts or other optional mounting methods that they sell. Another advantage to the Velocity Clip is the fact that you are not limited to a particular phone type and you can also use it with most of your protective phone cases still on your phone. This was one of the main selling points to me because I often have a larger ruggedized case on my iPhone when I travel.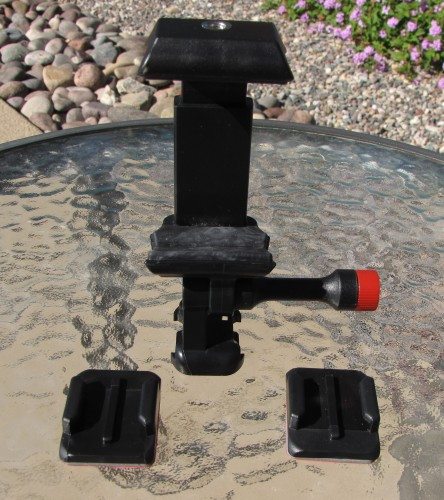 When you purchase the Velocity Clip you get the Velocity Clip itself as well as one flat adhesive mount and one curved adhesive mount. These mounts are great if you want to mount your Velocity Clip to things other than a tripod (like helmets, skateboard, snow board, car dashboards). There are also additional accessories available for the Velocity Clip: a chest mount, a head mount, a bike handle bar mount as well as additional adhesive mounts.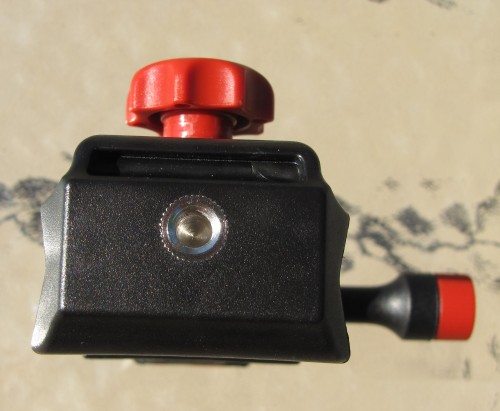 The top of the Velocity Clip has the tripod mount set up allowing you to attach it to any standard tripod.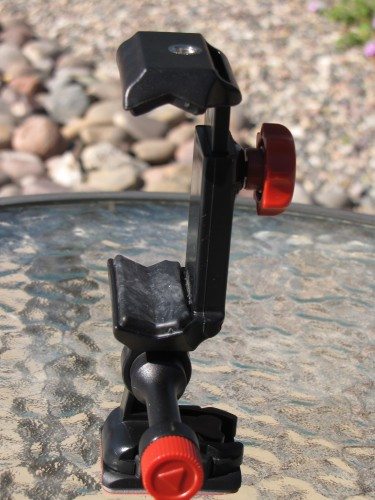 The front of the Velocity Clip has the jaws that slide up and down to firmly grip whatever device you will be using with the Velocity Grip. The inside of the jaws contain a grippy rubber that helps hold your device firmly in place. The side of the Velocity Clip has the angle adjustment knob that allow for 180 degrees of motion so you can adjust you filming angle.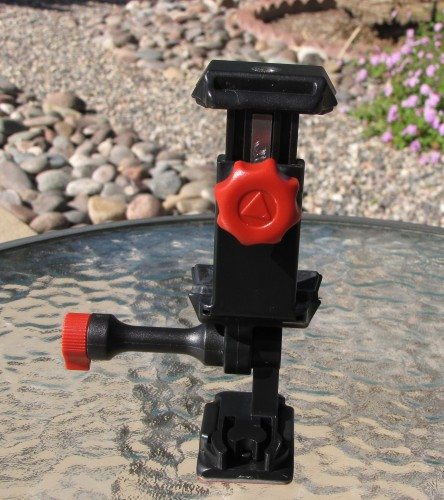 The rear of the Velocity Clip has a tension knob that you loosen to allow the jaws holding your device to move up and down and you tighten the knob to secure your device in place once you have the jaws firmly holding it. The size of the knob allows you to tighten and loosen it easily.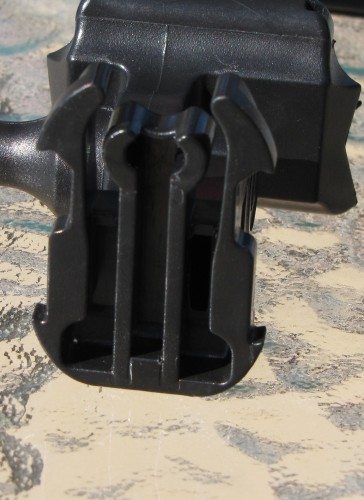 The bottom of the Velocity Clip has a clip used to slide into all the included and additional accessories.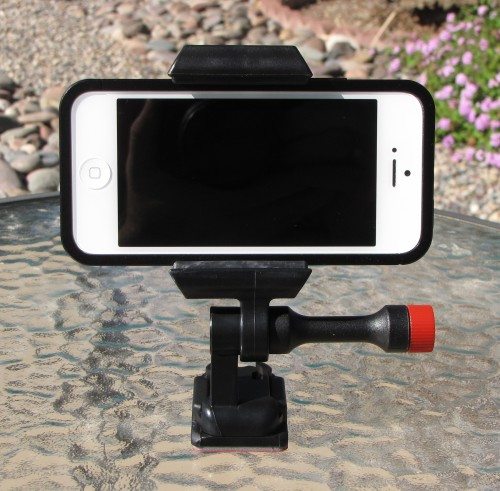 Although the versatility of the Velocity Clip in regards to mounting options is one of its strongest features, for me the fact that I can use it while I have my iPhone in a variety of phone case makes it an optimal gadget for me. I rotate my iPhone between two case depending on the situation, if I am home or on business it is in my AluFrame case. I gave the Velocity Clip the shake test with my iPhone in it and it held my phone firmly.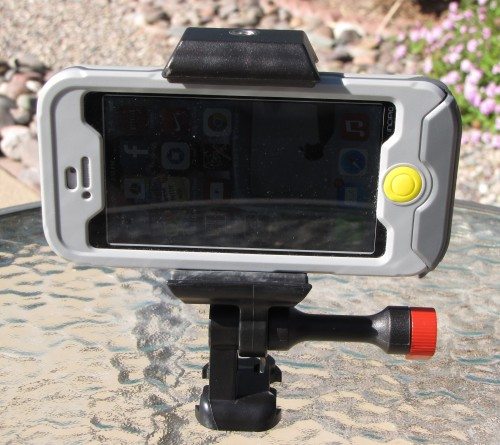 When I travel, especially to places where I will be doing a bit of hiking or having a chance of high moisture situations I will either use my Defender case or my Atlas case. The fact that I can use any of these set-ups with the Velocity Clip means I only need one device to meet my iPhone mounting needs. I also did a shake test while these cases were on my phone and again the Velocity Clip held firmly. When using the Velocity Clip with or without a case on your phone, I found that I got the best results and firmest hold by placing my phone in between the jaws and applying firm pressure on the jaws around my phone while tightening the back tension knob.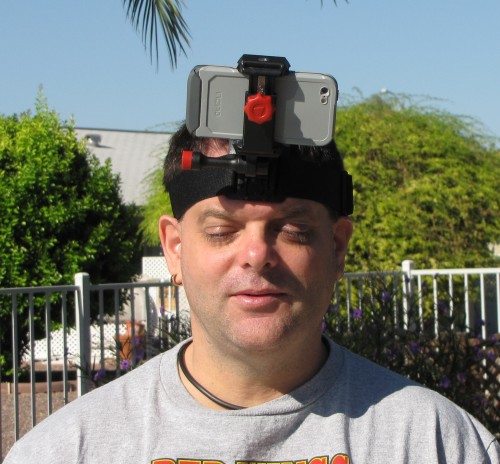 Although I don't think that I would normally use my iPhone in a lot of potentially high risk situations (situations where my phone may be damaged) I did test out the head mount system and it worked well. Although I did feel a little funny running around with my iPhone on my head.
So what's my bottom line on the Velocity Clip? I find that it is going to be a useful tool in my picture-taking and video making arsenal. The Velocity Clips versatility in the way it can be mounted and used as well as its flexibility in the types of devices you can use with it puts this mount above a lot of others that I have researched. At $49.99 from the Velocity clip site the price is reasonable but if you are looking for a further bargain the folks at Velocity Clip has launched a new version of the original Velocity Clip on Kickstarter where you can get the newest version, the Velocity Clip V2, starting at $29. This project is only running until November 22, 2013 with delivery expected sometime in November 2013.
Product Information
Price:
$49.95
Manufacturer:
Velocity Clip
Pros:

Adaptable to most phones with or without a case
Can be used with a tripod or with the included or additional accessories
A variety of available accessories

Cons: